Coronavirus - Bounce Back Loan Scheme announced for SMEs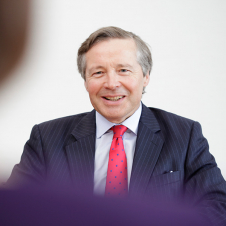 Sandy Manson
Chair and Head of Client Service
The challenge facing so many businesses just now as they fight for survival in a very uncertain world is cash flow. For some weeks the Government has had in place a number of significant measures designed to ease the cash flow pressure on businesses with a view to keeping as much of our wealth and job creating infrastructure intact until we get through this outbreak.
The Chancellor, in recognising the importance of small businesses to our economy, announced a new fast track small and medium sized business loan scheme on Monday 27 April, which is confidently called the Bounce Back Loan Scheme (BBLS). Although this gives us yet another acronym to remember, the positive news about the BBLS is that it should fast track access to additional funds within days in an attempt to replicate the speed and success of the Swiss loan scheme.
The scheme opened for applications on Monday 4 May 2020. Below we've provided a snapshot overview of the scheme and what we know at the moment.
Bounce Back Loan Scheme - eligibility
Almost every SME business can apply for the BBLS, with some limited exceptions, provided the business:
Is based in the UK and was established on or before 1 March 2020
Has been negatively affected by coronavirus
Was not an 'undertaking in difficulty' on 31 December 2019
Is not in bankruptcy, liquidation or undergoing debt restructuring at the time of apply for the loan
Is not in a restricted sector which includes the following: banks, insurers. reinsurers, public sector bodies or grant-funded further education facility or a state-funded primary or secondary school
Has not already accessed a loan of up to £50,000 through CBILS although it will be able to transfer the CBILS loan into the BBLS before 4 November 2020
At this stage there has been no clarification on what defines an "undertaking in difficulty" but it is likely to mirror the new pre-Covid-19 viability test which applies to the CBILS. Therefore, if a business was making losses and struggling to meet its obligations as they were due before the outbreak, then they may well be excluded from being able to access the BBLS. Further clarification on this should follow shortly.

What you need to know
The key elements of the BBLS are:
The loan is capped at 25% of turnover and businesses will be able to borrow from £2,000 up to a maximum of £50,000
The lender will be provided by a 100% guarantee by the Government and there will be no fees, interest or repayments in the first 12 months
Businesses can apply online through a short and simple application form
Businesses can access these loans through a network of accredited lenders
The loan term will be for a period of up to six years and there will be a low standardised level of interest cost for the remaining period of the loan
The Government has also agreed with lenders that an affordable flat rate of 2.5% interest will be charged on these loans. And any business that has already taken out a Coronavirus Business Interruption Loan of £50,000 or less can apply to have these switched over to this new scheme.
The loans are available through a network of lenders, including the seven largest banks.
The Scheme is open for applications until 4 November 2020, but may be extended further.
More information and how to apply
The scheme opened for applications on Monday 4 May 2020 and you can find full details of how to apply on the dedicated Bounce Back Loan Scheme website. In the first instance you are advised to approach your own bank but you can approach other lenders listed on the website, if you are unable to secure the finance you require. For more detailed information on the scheme visit the British Business Bank website.