Business as usual in a global crisis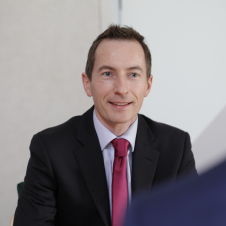 Donald McNaught
Restructuring Partner
Rewind the clock to early March this year and there was a frenzy of activity in the contractor space as it was expected that the Budget would withdraw Entrepreneurs' Relief, and with the IR35 changes coming into force in April, it was anticipated that many contractors would no longer need their limited companies.
Flash forward to the present day however, and we can reflect on the fact that neither of these perceived certainties actually happened!
Instead, we stumbled into a global pandemic and at the date of writing, find ourselves firmly in the middle of that with a very uncertain future.
The IR35 reforms remain very much on the agenda, however, and look likely to come into effect in April 2021 - with little opposition as they made their way through the legislative process.
Many large corporates also stood their ground on policy change, not seeing the benefit of a temporary u-turn when the changes appeared likely to come anyway.
This means that many personal service companies remain redundant.
This is a real shame, as you could argue that the UK has never been more in need of a flexible workforce - as businesses seek to adapt to the new world and face the difficulty in meeting monthly payroll costs as the furlough scheme beings to unwind.
A client asked me last week whether, given the lockdown situation, a Members' Voluntary Liquidation (MVL) was still possible.
Arguably, it is business as usual.
An MVL can still deliver efficiencies for contractors looking to wind up their limited companies and, for some, it has never been more important to have access to remaining capital from their businesses with such an uncertain future.
Get in touch for a free consultation to learn more about the MVL process and to discuss if this could be right for you and your business. Contact me, Donald McNaught at Donald.McNaught@jcca.co.uk or another member the Restructuring team.