A focus on steady, sustainable growth
Ledingham Chalmers LLP, one of the largest full-service law firms in Scotland, acts as a trusted advisor to businesses and individuals across Scotland.
Formed in 1991 through the merger of C&PH Chalmers and Edmonds & Ledingham in Aberdeen, the firm established its roots in the North-East, but over the years has built a significant presence across Scotland with offices in Inverness, Edinburgh and Stirling as well as the granite city.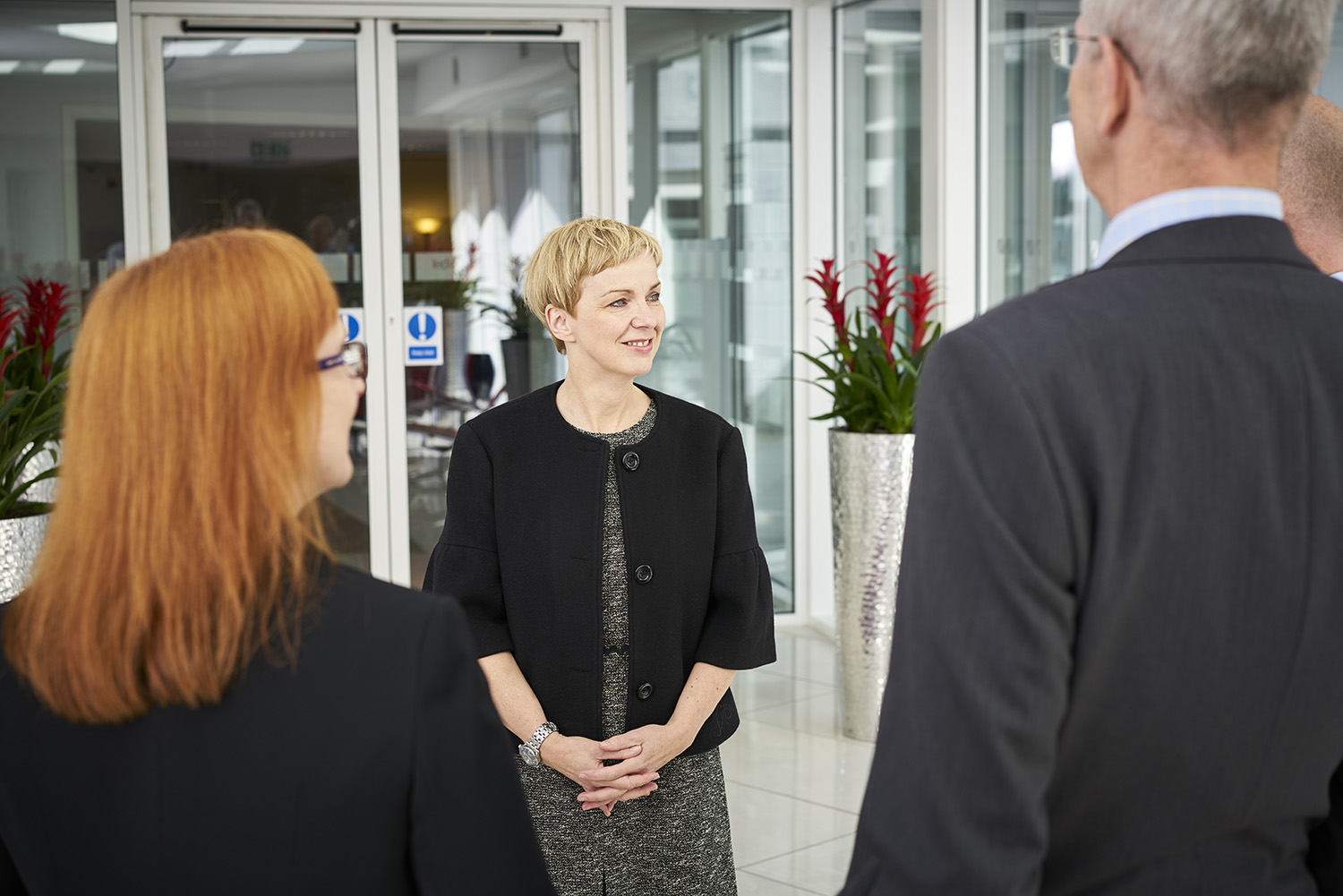 An ambitious firm operating in a constantly challenging environment, Ledingham Chalmers was looking for an accountant that could see beyond the balance sheet.
Chairman and Partner, Jennifer Young, reflects on her first meeting with David Wilson.
"You take the technical offering as read. And we do. The team at Johnston Carmichael deliver on that and do a great job, but for me it's more than that. David and the rest of the team have a focus on the business perspective. They have an understanding and a curiosity for finding out how things tick, showing a healthy interest in helping our business to grow."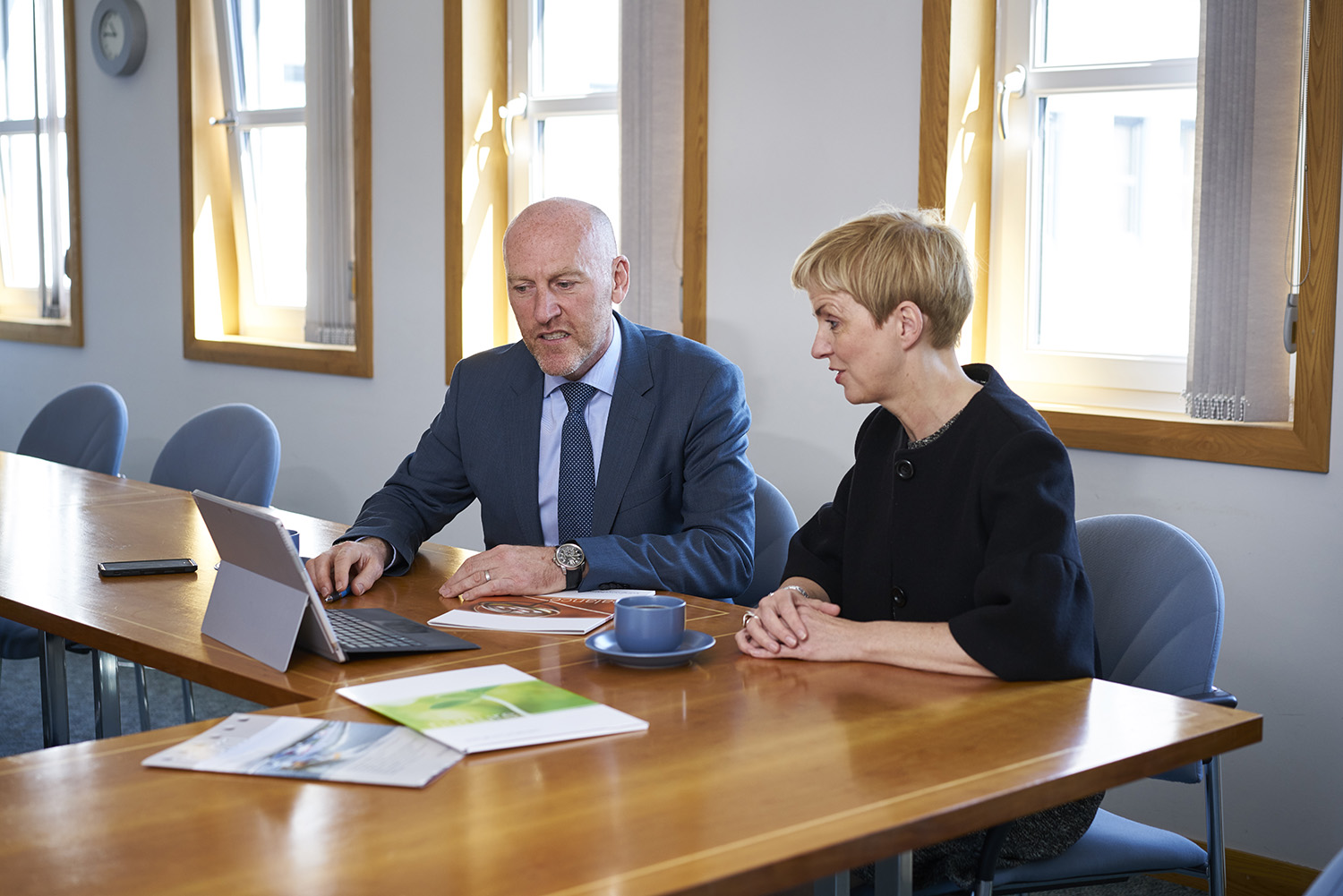 The role of a critical friend
This healthy interest in helping business growth was highlighted when David introduced Head of Consulting, Alistair Black, to Jennifer to undertake a project to review the firm's business model.
"Alistair has most certainly challenged our business model – in a really positive way. For us it's all about improvement. We had attained the ISO 9001 accreditation but that only takes us so far. There was a lot more that could be done and we recognised the challenges we needed to meet in the market place.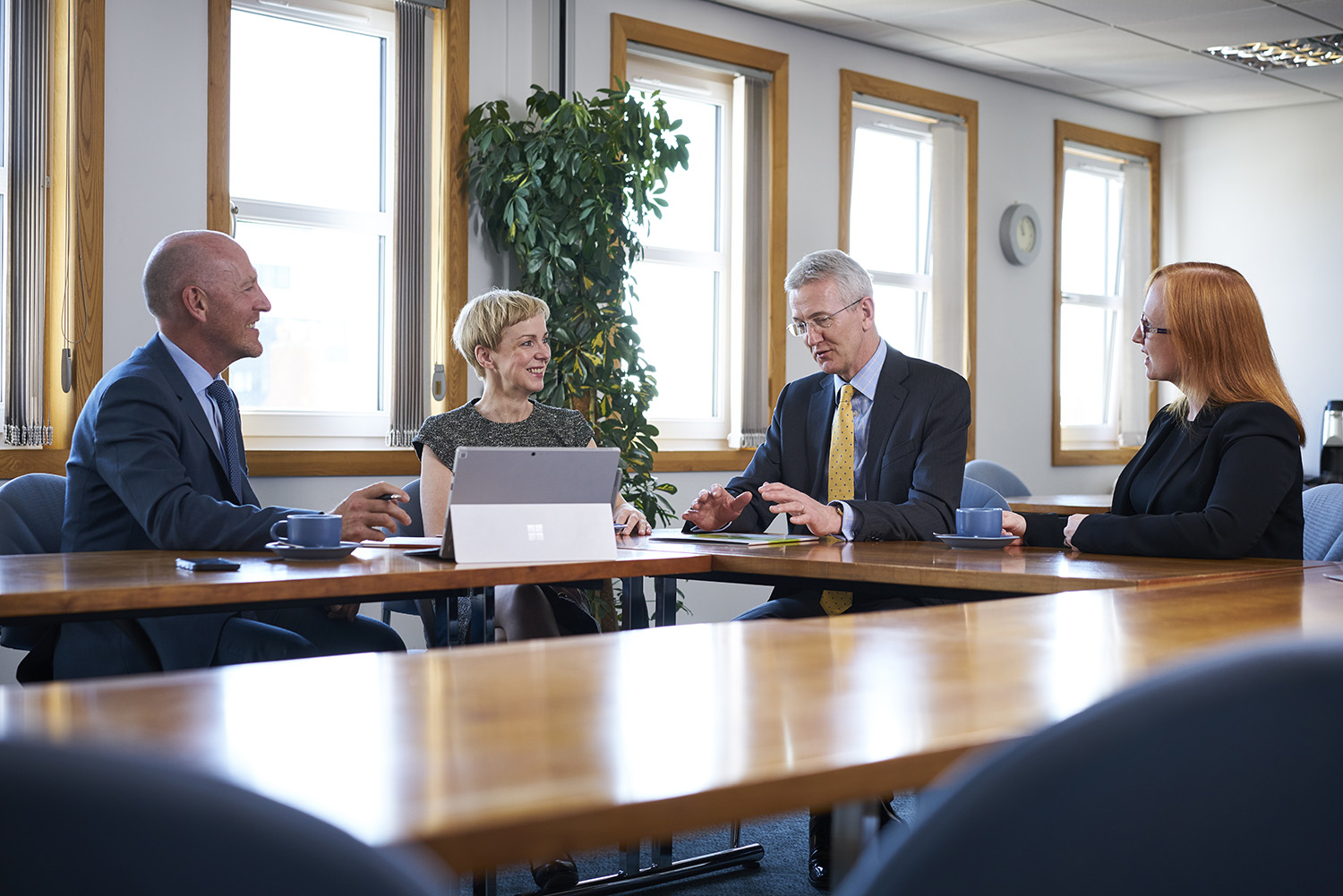 To a certain extent we needed a critical friend, we needed someone there to push and challenge us, to make sure we're actually doing what we set out to do as a business. Alistair and David were paramount to this.
Jennifer Young
Chairman and Partener, Ledingham Chalmers
Working with Jennifer and the wider partner group, Alistair undertook a high-level review and quickly broke the business down into areas that could be focused on specifically. The goal was to review internal processes; looking at how work was delivered and how efficiencies could be improved to give the team the time to focus on the valuable end of what they're doing - their clients. Alistair's approach really drove this review.
"Very quickly Alistair was introduced to our partner group as well as other teams around the firm which allowed him to keep reinforcing the aims for the project so it was never a meeting for meeting's sake and we never lost sight of the goal. We could see where the work fitted into the bigger picture and that was really-important. Having that clear foresight and direction."
Sustained growth in a challenging market
The professional services market is a constantly challenging environment in Scotland. For law firms, Jennifer is seeing the market become more polarised in terms of understanding clients' needs and what you can deliver effectively, which makes added value more and more important.
"The value proposition is so important. It's not good enough to say hours on the clock equals this amount, we really have to be — and are — under each client's skin, understanding what they actually need and delivering that, but delivering it in a way that's strategic, straightforward and meets the client's needs on costs."
Investing in the future
Another challenge facing the Scottish law firm market is consolidation, a challenge that can also been an opportunity for the right firm. An opportunity that Ledingham Chalmers has taken recently with the merger with North East solicitors and estate agents Gray & Connochie. A merger that underlines the firm's commitment to investing in the future.

This follows further investment in the firm earlier in the year when Ledingham Chalmers established its oil and gas team: welcoming back two former team members to the firm.
"For us it was a re-introduction of an upstream oil and gas offering. We have a longstanding track record in the sector and from the conversations we were having with clients a lot them were saying they'd like to have this expertise on hand locally and they'd like it to be based in the North East and in the Aberdeen area specifically.
"The timing seemed right to re-introduce this team. And I think a lot of the changes that have been happening in the exploration and production market in terms of collaboration, between contractors and service companies, made it the right thing to do."
Seeing the bigger picture
Johnston Carmichael also provides Ledingham Chalmers with services across corporate tax, personal tax and audit. While it's a real-team effort, David acts as Jennifer's key point of contact as her client relationship manager.
"We've got to know the team very quickly. On day-to-day issues we know who to speak to but it's incredibly valuable to have a person, a focal point, to chat things through with and take a step back. It feels like the relationship is owned, someone is looking after us and is genuinely interested in seeing us succeed.
"Two of those team members are Alison Kitchin and Russell Thomson who ensure everything relating to the compliance service for the LLP and its individual members, takes place - and takes place when it's meant to! This is a real challenge when also looking after each member's personal interests."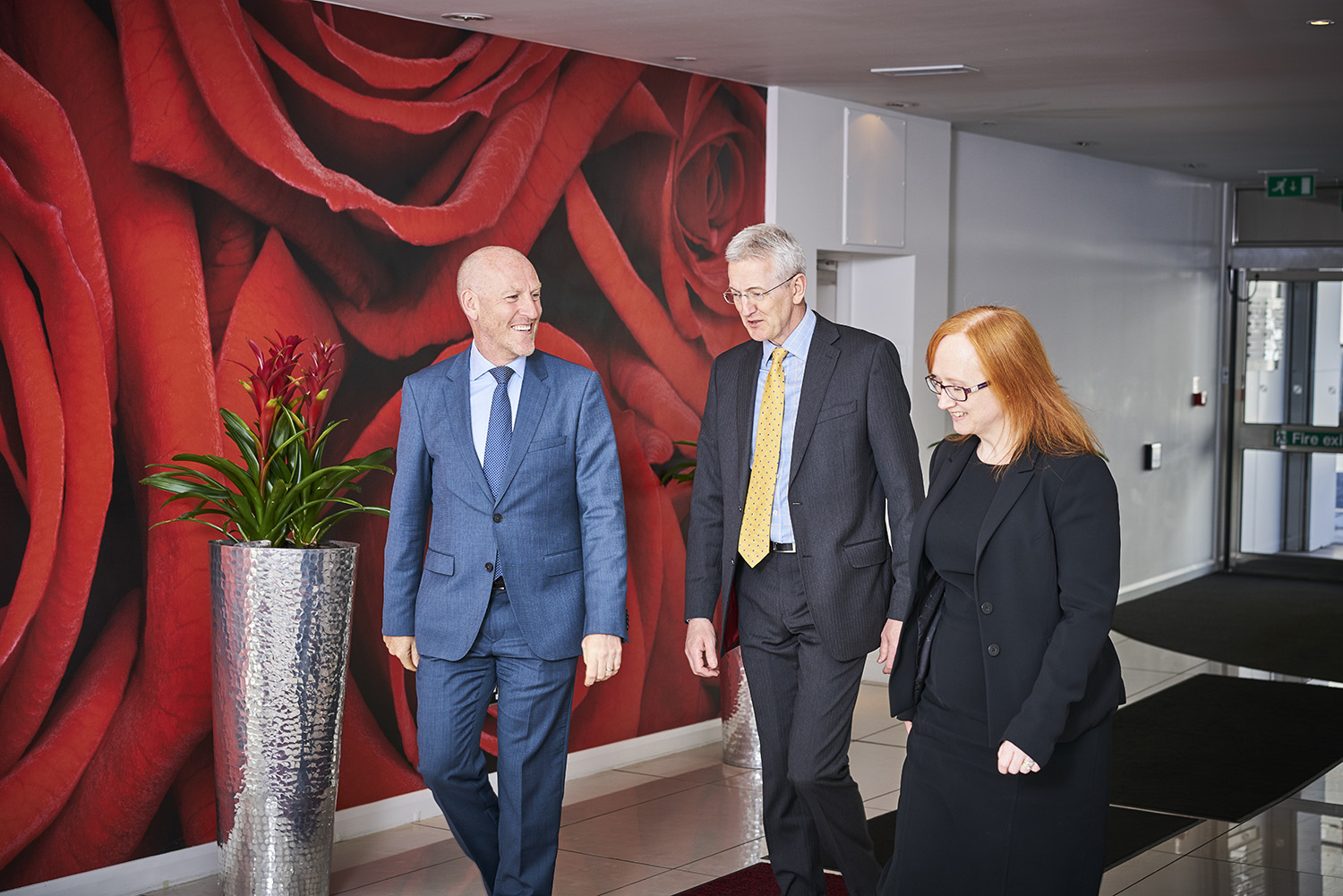 Making connections
Recognising the value of knowledge exchange for businesses and their leaders, Johnston Carmichael regularly runs client workshops and events providing networking opportunities for clients across a range of sectors. Jennifer attended a managing partner dinner hosted by David earlier in 2018. Guests were treated to an evening of fine dining by Entier.
"It worked really well as a forum and to put things in perspective. Very different businesses were invited but they faced similar challenges and it's always great to have the opportunity to look over the parapet and have a look elsewhere and see good practice.
"And also getting that collegiate feeling and approach as well. It can be lonely position to be in, even in a firm like ours that's a very collegiate partnership but getting the opportunity to step back and listen to others in the same position as you and hearing what's expected of them and realising – yes, our issues are the same as everyone else's and that's very helpful to finding solutions.
"The networking opportunities are great too, I had some very valuable conversations on the night and afterwards.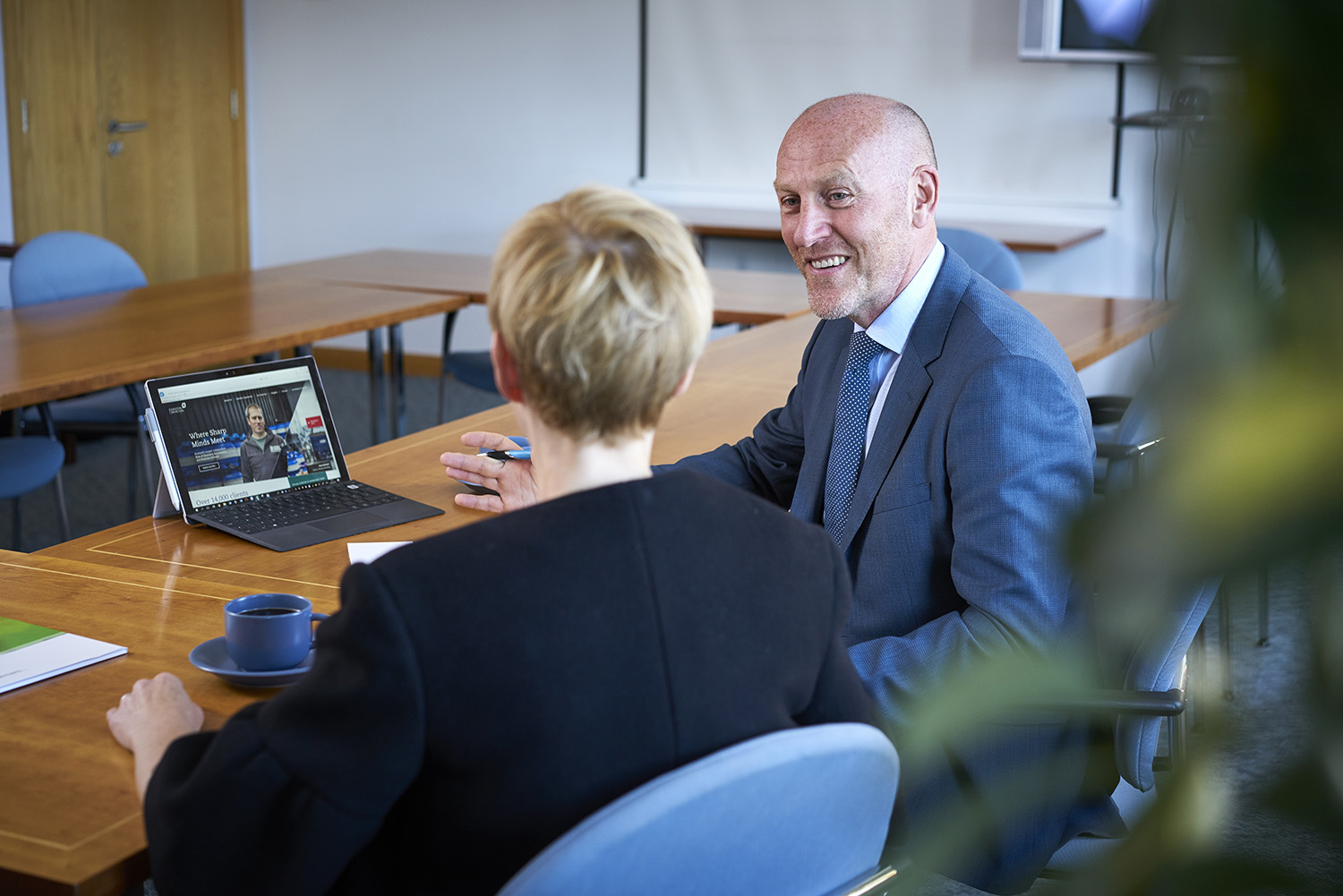 "Team culture is something we place a great emphasis on and we can see that with the team at Johnston Carmichael – they embrace their core values."
Looking ahead, Jennifer sees real potential for the future with Johnston Carmichael
"You want to be associated with like-minded people. Where we've seen a business doing really good stuff we want to align ourselves to them. We want to see where we sit in comparison to their development and where we can share ideas and grow together. That's how I feel we'll continue to work with David and the team at Johnston Carmichael."