Exceptional food that goes beyond the expected
Headquartered in Aberdeenshire, Entier is Scotland's largest privately-owned catering business.
In 2008 Peter Bruce had the vision of setting up his own catering company with an unwavering focus on quality. After more than 29 years as a chef and latterly as managing director for a major international catering company, Peter had the expertise and passion to achieve it. Fast forward ten years and not only is Entier a thriving contract catering company for offshore and onshore companies, the business also has its own café chain, a coveted training academy, an event catering arm and more recently a technical services side.
With a group turnover of £50 million in 2017 and over 750 employees, CEO Peter Bruce says people are the heart of Entier.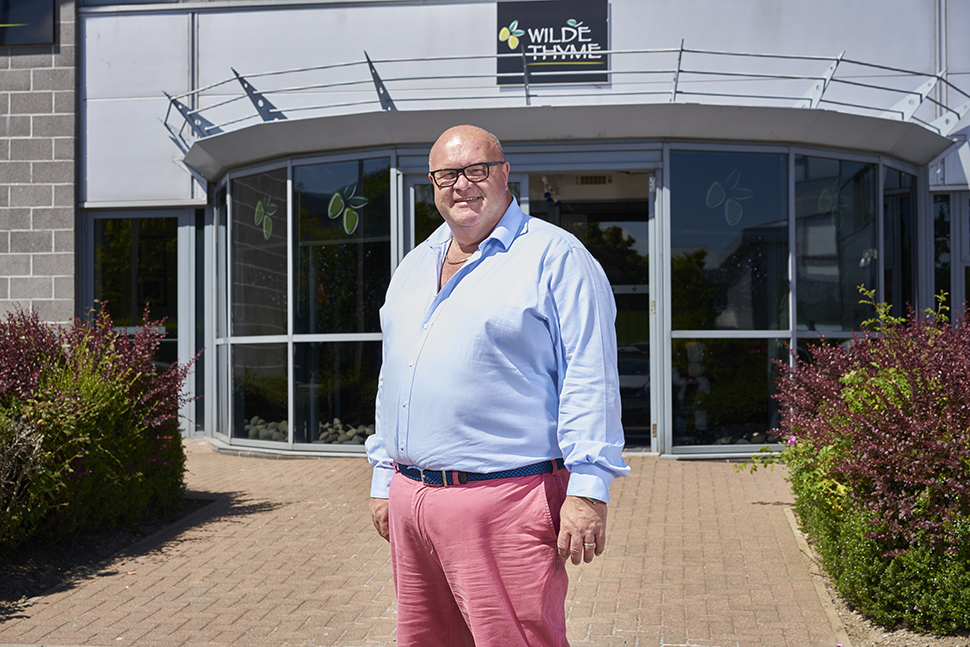 "There are two key parts to our business. People are the most important part and always will be. If you don't have the people, you don't have the passion. The second part is the product, but if you don't have the right people you can get the product wrong.
"Everything we do is about quality and our people are no exception. We invest heavily in our staff from rewards and recognition, to our million-pound Training Academy we opened in 2016. Our annual employee Shine Awards, really demonstrate the importance we place on our people."
Placing people at the heart of their ambition
The Shine Awards are Entier's internal employee awards. Held annually, they recognise the rising stars and individuals across the company making an impact and standing out from the crowd. An opportunity to reward staff, in 2017 the awards were held in Gleneagles.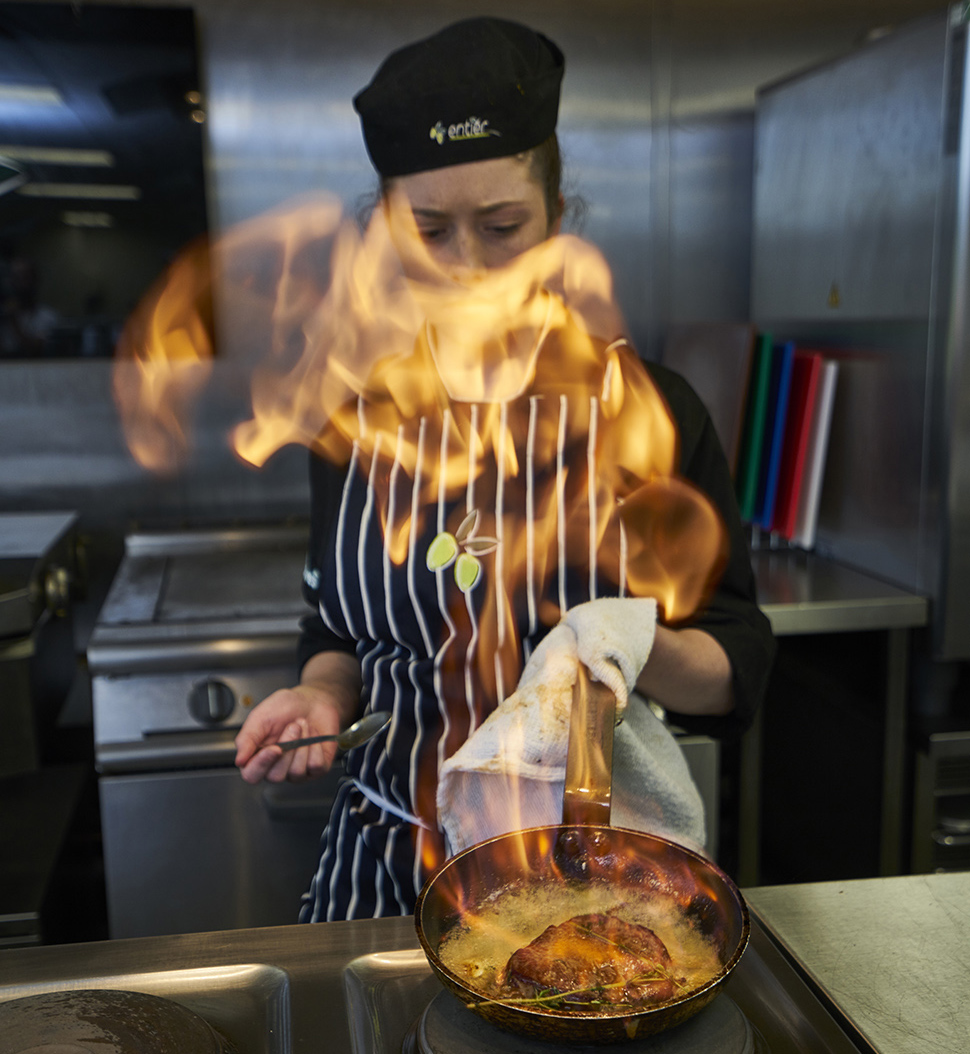 "Our Fresh Olive Apprentice Scheme is also really important to us. It places an emphasis on finding the right people with the right passion and training them from scratch".
And it was Johnston Carmichael's people approach and appetite for helping businesses grow that attracted Entier to Johnston Carmichael.
"One of the key things that attracted us to Johnston Carmichael was the personal touch. The team truly wanted to understand our business and help us achieve future success.
"I felt very comfortable with David from day one. David was very credible, honest and plain talking; that gave me reassurance that we were choosing the right people to work with. David meets with us regularly and he knows what's going on in the business there and then!"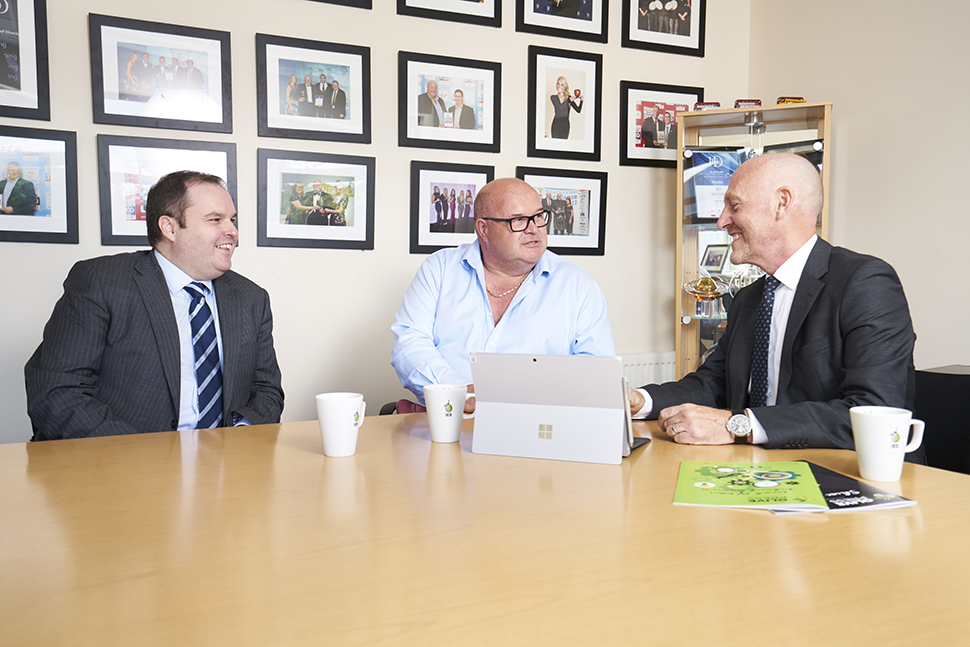 One of the key things that attracted us to Johnston Carmichael was the personal touch. The team truly wanted to understand our business and help us achieve future success.
Peter Bruce
CEO, Entier
Serving global customers
Working with major Oil & Gas companies across 38 remote locations in 23 countries; Entier's international footprint is vast.
"Our international reach has grown substantially over the years, with over 50% of our business now being overseas."
Entier has a presence in in Australia, Canada, Singapore, Trinidad and Tobago, and the US. They were recently awarded the Queens Award for Enterprise for their international work and this accolade has helped them to secure more work overseas, the most recent being a joint venture in Saudi Arabia with Dar Basil.
New ventures bring new challenges and complicated tax legislation to navigate, this is where Emma Park from Johnston Carmichael's Corporate Tax Team came in. Emma worked closely with Entier's CFO, Steven Ritchie to tackle these challenges.
Steven commented: "We work closely with Emma and the team at Johnston Carmichael in a pragmatic way to address the challenges that arise from operating an international business across the globe - both on and offshore - in multiple jurisdictions."
Offshore work – bringing home comforts to the crew
Entier's bread and butter is offshore catering, they serve thousands of meals each day as well as providing housekeeping services for the crew. The team pride themselves on delivering home comforts to the crew by creating nutritious meals with ingredients sourced from local suppliers.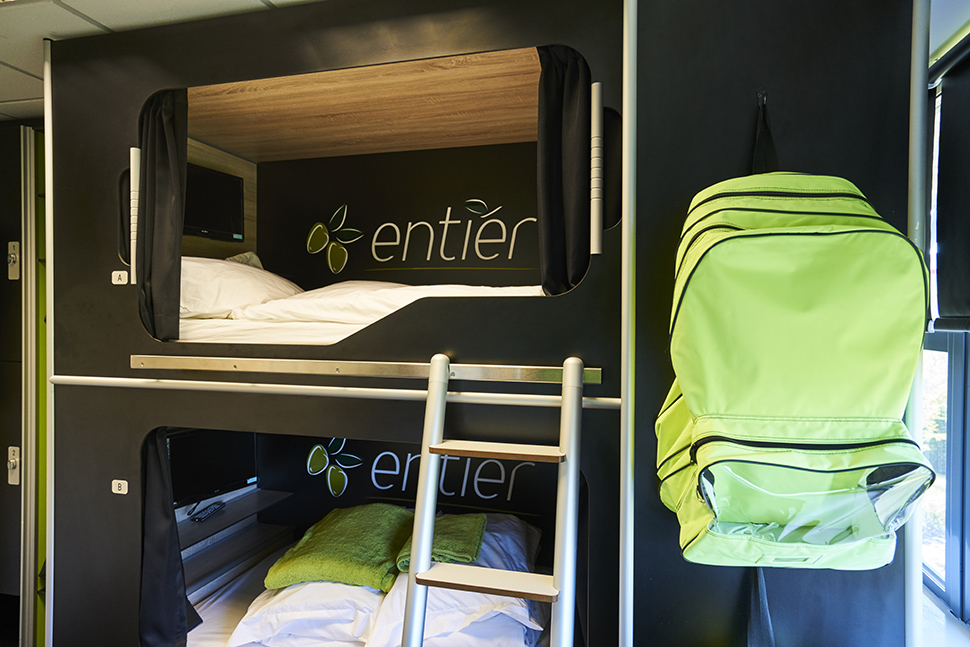 Peter comments: "We invest in the communities we operate in – sourcing local, sustainable, quality produce."
"It's part of the Entier philosophy. We support the communities we live and work in so it's integral that we source our services and products from local suppliers. It's important that we support the food growers and manufacturers of local businesses. Whether it's fish, ice cream, oil, water, laundry or coffee. Overnight, we became the biggest client for two local suppliers. We're very proud to support local businesses, and we will continue to do so."
From cafes to fine dining
Back onshore the company's Fresh arm of the business has cafes and restaurants located across Aberdeen City and Shire and Angus with further set to open in the North East of England soon. On the events side, Entier have Wilde Thyme, a business they acquired in 2016. Based in Perth, Wilde Thyme cater for a wide range of events from small dinners to weddings and gala dinners.
The number of businesses under the Entier brand bring greater financial reporting obligations for the company, a task that can be complicated and time consuming for in-house finance teams. This is where Stephen McIlwaine from Johnston Carmichael's Audit and Financial Reporting team plays a part, working closely with Entier's CFO, Steven Ritchie.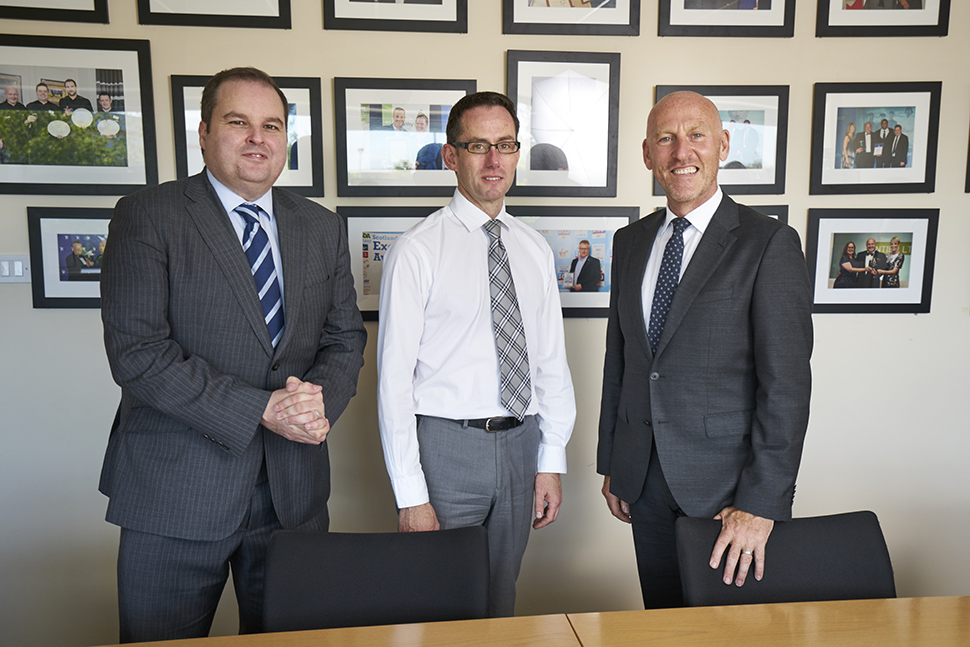 Steven commented: "I take a lot of comfort knowing that Stephen and the other members of our Johnston Carmichael service team are just a phone call or email away, should I have any queries or require any support. Recently Stephen assisted me with advice around dealing with one of our subsidiary legal entities, laying out the various options available to us. I found the advice to be practical, timely and aligned with our strategic vision for the business, all of the things I would expect in a trusted adviser."
A diverse food portfolio
Looking back on how much Entier has diversified and expanded over the last ten years, Peter reflects: "Did we think we would diversify as much as we have today? We've always had different strands to the business or the opportunity to add more.
"It was important to give individual divisions their own recognition under the Entier brand and we're continuing to grow each of them. What's exciting is that they're all uniquely different. Although they're all serving food they're serving foods to different types of customers and in different environments."
Johnston Carmichael's expertise in the Food & Drink and Oil & Gas sectors has been an advantage.
"The fact Johnston Carmichael has a large portfolio of food and drink clients makes a huge difference to us. You're very much at the forefront of Scottish food and drink and that's very important as is Johnston Carmichael's longstanding experiencing in the oil and gas sector. Having advisers who have an in-depth understanding of both sectors we work in is a real advantage."
Having advisers who have an in-depth understanding of the sectors we work in is a real advantage."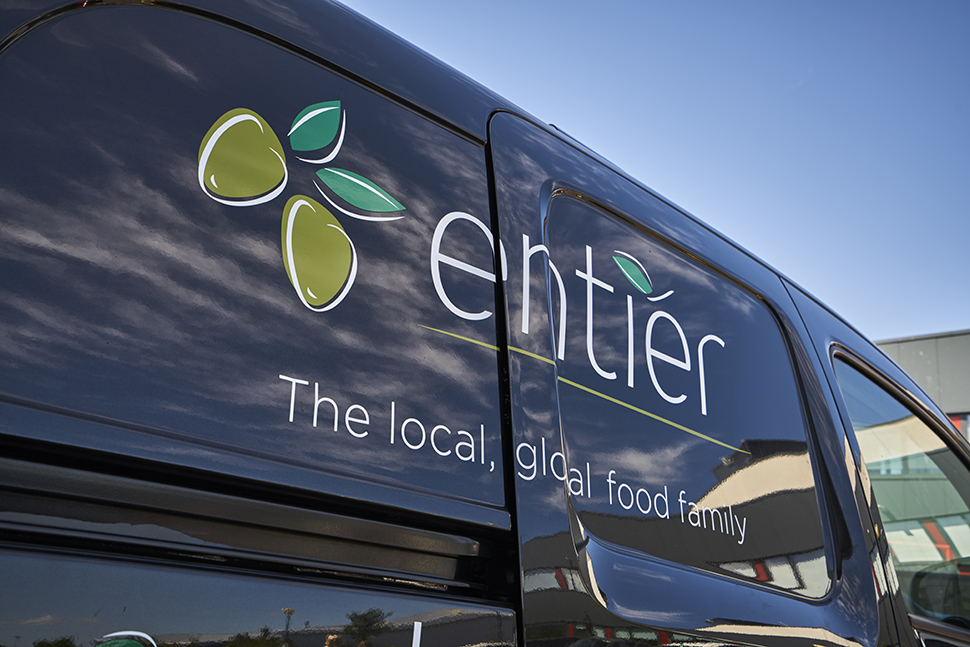 An award-winning team
Entier have won an array of awards over the years and there are more in the pipeline.
"We have a fantastic team of people at Entier. We've won a great deal of awards over the last 10 years, individual awards and team awards. The team awards and the company awards are the absolute."
"But the pinnacle has to be the Queens Award for Enterprise. An award we gained for our international work. I got three minutes with the queen, which was a one-off lifetime experience, but for the company and what that has done for our international business in places like Trinidad for example has been immense, it's actually been something that's enabled us to win more international business.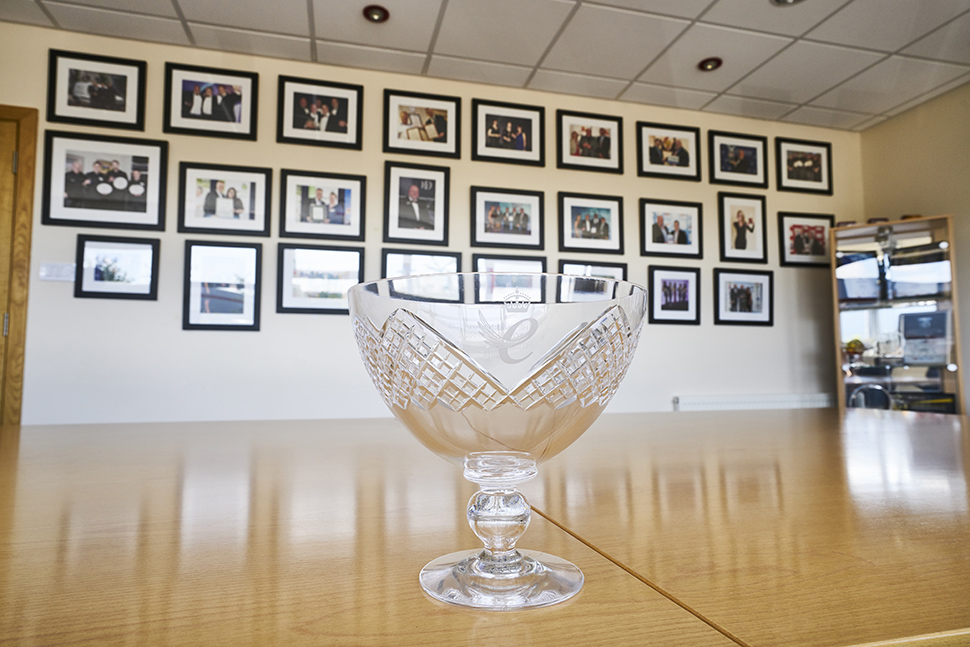 Entier, meaning full in French, really embodies the culture of the business. It's full of ambition, full of award winning, quality staff and full of potential for the future.
A business that's constantly expanding, we don't think the Entier empire is full just yet!