Johnston Carmichael Wealth listed in New Model Adviser's Top 100 for the second year in a row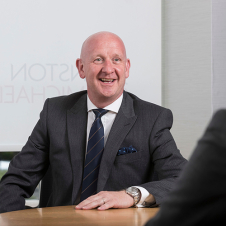 Craig Hendry
Managing Director & Chartered Financial Planner
Chartered Financial Planners Johnston Carmichael Wealth have been listed in New Model Adviser's Top 100 in 2021. Released annually, the New Model Adviser Top 100 is a list of financial planning businesses compiled to showcase the best financial planning firms in the UK and this is the second year that Johnston Carmichael's Wealth team have been listed.
When compiling the Top 100 list, the New Model Adviser selects firms from across the UK and look for evidence of well-qualified staff, robust investment propositions, carefully segmented client bases, good use of technology, willingness to share best practice, client education, recruitment and contribution to professional standards to name just a few factors.
Craig Hendry, Managing Director of Johnston Carmichael Wealth, said:
"We are delighted to be acknowledged in the New Model Adviser Top 100 2021, for the second year in a row.
"We continue to grow the business and the team by improving our client service and our technical ability and being recognised again for demonstrating such high standards is testament to the hard work and commitment of our whole team.. Our digital capabilities enabled us to seamlessly deliver advice to our clients during the lockdown period and continual communication provided the much needed visibility wanted by our clients and team.
We are dedicated to supporting our clients through providing excellent financial advice and enabling them to live life on their terms.
"During the course of 2021 we have developed both our digital and investment propositions, The WealthHub gives clients access to real-time valuations and they can download or store documents, instant message advisers, electronically sign or acknowledge forms and read updates. We have also partnered with Square Mile, a specialist investment research business, to enhance our investment proposition and provide additional insight on the funds market."
Disclaimer: Johnston Carmichael Wealth Limited is authorised and regulated by the Financial Conduct Authority.