Mini-Budget 2022: Personal Tax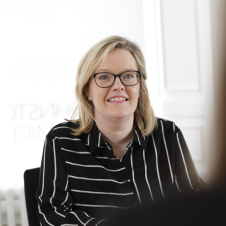 Alexandra Docherty
Partner and Head of Private Client Tax
The 'mini-budget' saw significant tax cuts being applied to income tax rates, as well as cuts to recent increases to National Insurance Contribution rates (NICs) as follows:
Updated: The Mini-Budget announced the scrapping of the top 45% rate of income tax as of 6 April 2023, for tax payers resident in England, Wales and Northern Ireland. However, as at 3 October 2022 this has been reversed.
The original announcement on 23 September meant that those earning more than £50,270 In England, Wales and Northern Ireland would pay a top rate of income tax of 40% rather than 45%. However, Chancellor Kwasi Kwarteng announced on 3 October 2022 that the 45% rate will remain in place, and will not be scrapped.
Basic rate tax cut for those in England, Wales and Northern Ireland by 1% from 6 April 2023.
The Chancellor today announced (one year early), a cut to the basic rate of income tax from 20% to 19%.
This will benefit all taxpayers in England, Wales and Northern Ireland with income in excess of £12,570.
On average a basic rate taxpayer will be £130 better off, and higher rate taxpayers £360 better off in the next tax year.
This cut applies to non-savings and non-dividend income in England, Wales and Northern Ireland, it applies to all savings income across the UK. For example, bank interest.
Dividend rate of 39.35% cut to 32.5%
In addition to the scrapping of the 45p rate of income tax for additional rate taxpayers, the Chancellor also announced the removal of the dividend additional rate.
This sees the top dividend rate reverting to 32.5% from 6 April 2023 and will benefit those previously with total income in excess of £150,000.
Unlike the tax cuts to income tax rates on non-dividend income which do not benefit Scottish taxpayers, the dividend cuts apply UK wide as dividend income is not a devolved tax in Scotland.
Reversal of the Health & Social Care Levy, resulting in a cut to NICs going forward from 6 November 2022.
This sees NIC rates cut by 1.25% across the board, to include: Class 1 (employee and employer), Class 1A, Class 1B and Class 4 (paid by Self-employed).
This cut in NIC rates will save on average £135 to taxpayers this current tax year (2022/23) and £30 in the next tax year (2023/24).
All businesses will benefit were they suffer Class 1 NIC liabilities of greater than £5,000. Eligible businesses (claiming the Employment Allowance) with Class 1 NICs liabilities of less than £5,000 already pay no Class 1 NICs.
Gift Aid
Following the reduction in income tax rate, a four year transition period for Gift Aid relief will apply to assist charities, to maintain the income tax basic rate relief at 20% until April 2027. There will also be one-year transitional period for Relief at Source (RAS) pension schemes to permit them to continue to claim tax relief at 20%.
Summary
In summary, today's announcements will see tax cuts for taxpayers across the UK, however, the scrapping of the 45p additional rate of income tax and cut to the basic rate of tax does put Scottish taxpayers further out of step with their other UK counterparts. The UK Government advised that the Scottish Government will be receiving more than £460m of additional funding that they can use as they see fit and it remains to be seen if the Scottish Government will make similar cuts to income tax rates for earned income.
Find out more
For taxpayers in Scotland wondering how to mitigate the widening tax gap, please don't hesitate to get in touch with myself, a member of our Private Client Tax team, or your usual Johnston Carmichael adviser.