Budget 2017
On Wednesday 22 November, Chancellor of the Exchequer Philip Hammond delivered his Autumn Budget to Parliament.
The Budget sets out the Government's plans for the economy based on the latest forecasts from the Office for Budget Responsibility, as well as any proposals from the Government for changes to taxation.
Our expert team have analysed the Budget closely, creating a useful summary of the headline points and how these might affect you or your business. Download our Autumn Budget 2017 Briefing below:
The budget in pictures
A snapshot overview of the key headlines announced in the Autumn Budget: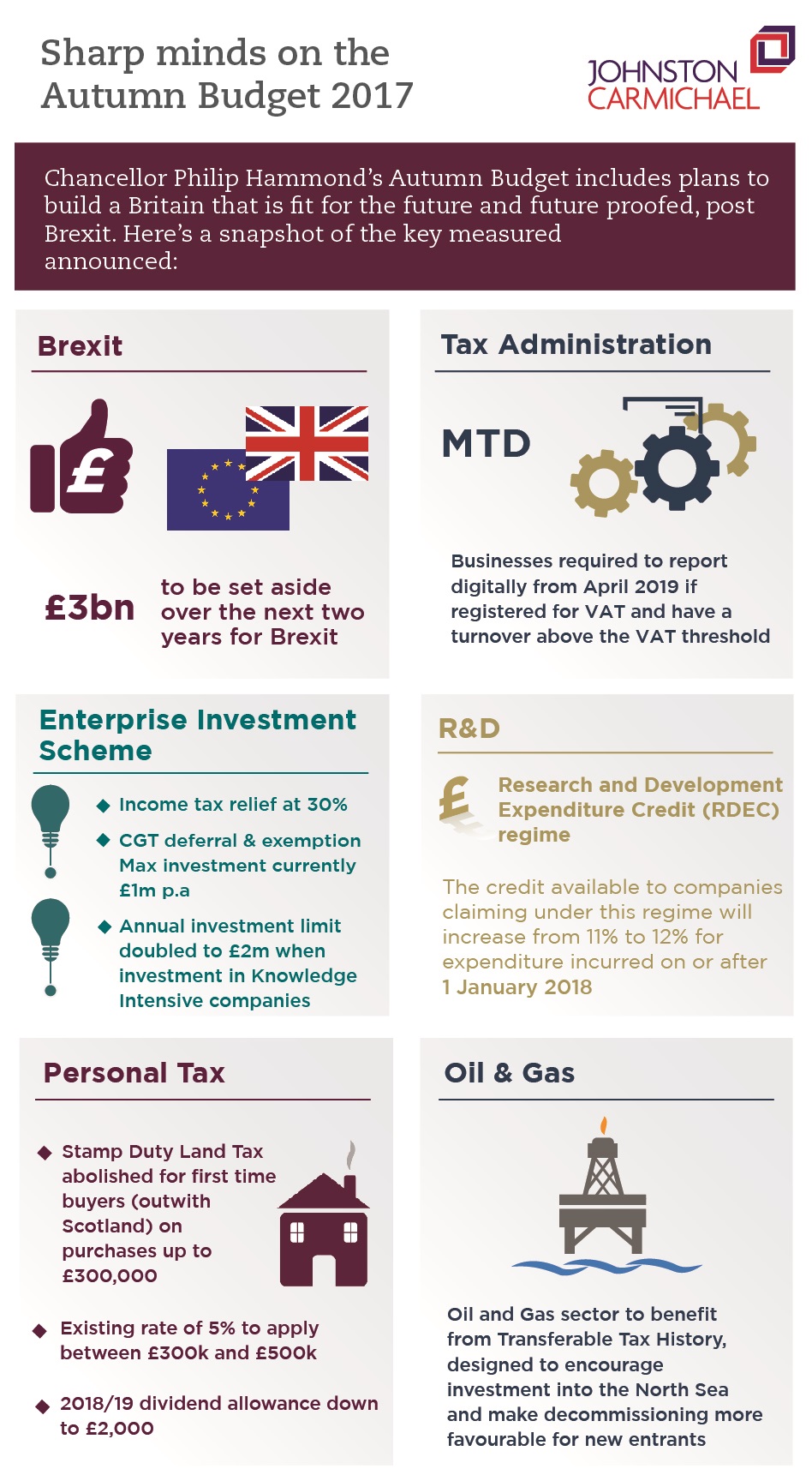 Reaction to the Budget
Tax Partner John McAuslin and Chartered Financial Planner Stephen Titterington give an overview of the headline items announced in the Budget at The Herald headquarters.
Got a question?
We're on hand. If you have any queries for our team, get in touch via the form on the right and we'll be back in touch shortly.