Spotlight on Daring Foods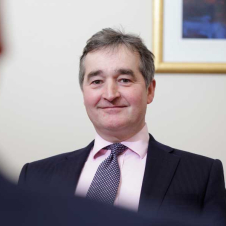 Adam Hardie
Business Development Partner and Head of Food & Drink
Since The Vegan Society was established 75 years ago, the UK plant-based market has grown exponentially - valued at £443m in 2018. One business which is certainly making a splash in the vegan marketplace is our client Daring Foods. Daring specialise in "chicken, made from plants" - chick*n. We caught up with CEO and co-founder Ross Mackay to find out more.
What inspired you to go into business and start up Daring?
About four and a half years ago I was challenged to eat less meat, and I felt immediately better for it - except for the continuous feeling that I was missing out on the joy of eating. While a lot of the meat alternatives replicated taste and texture, their nutrient value wasn't right for me. After a year and a half of seeing everyone around me continuing to enjoy their food while I was left unsatisfied at the end of every meal, I set out to see what I could do about it. I researched the environmental impact of plant-based products versus meat products, studied what companies like Beyond Meat and Impossible Foods were doing in the United States, and started exploring whether that could be replicated in the UK. I had something of an entrepreneurial background, having already founded two other start-ups previously, so it came quite naturally to me to be proactive about finding a solution to my problem and the planet's problem. That's how I think of Daring chick*n - it's a solution to a real need, not a substitute or an alternative. It's not 'less than' meat. My thinking was, 'what if animal meat was the alternative to our product?'.
You mention environmental impact. Is being eco-friendly important to you as a business?
Absolutely. When I started investigating the viability of starting up Daring, environmental factors were one of my top considerations. Everything we do revolves around our mission, which is essentially to save the planet! It's in our brand bible, it's on our website, it's even on our walls - protect and serve the planet. From the sourcing of our ingredients to our production methods, to the wastage in our factory, to our packaging and our offices; ensuring we are eco-friendly is embedded across all elements of our business. For us it's not just about a product; we're mission led, so that overarching objective is integral to every decision we make.
Veganism and plant-based eating has really taken off lately, and the mock-meat market in particular has skyrocketed. How do you make sure Daring stands out?
If you look at what's happening to food as a whole, vegan or non-vegan aside, people are becoming more and more invested in eating well; from healthier snacking to being more conscious of where their food comes from. So while we started out with a range of vegan burgers and fishfingers and nuggets, we've now stripped all of that right back and rebranded our business around one product, the Daring original chick*n pieces. Our USP is that the pieces are genuinely healthy and they're clean label - there are five ingredients, three of which are spices. In terms of macro and micronutrients, there's only 2.5g of fat and 0.4g of salt per 100g.
Plus, of course - we look and taste like nothing else on the market! We're very careful about the sourcing and the quality of our ingredients and it shows. We actually get a lot of comments in testing with vegans that it tastes too much like chicken! But we also want meat-eaters to 'be daring' and try vegan - so how do we encourage that? We give them a plant-based product that doesn't feel like it is; a really easy option, pull it straight from the freezer and cook it in seven minutes. We try to encompass everyone. We want it to be 'food', not 'vegan food'.
Have you found any challenges or opportunities that are unique to a specifically vegan business?
I think the only potential challenge we've found is that we're very transparent as a company and so we really hold ourselves accountable for ensuring that every decision we make is in line with our mission and our messaging. It's a good challenge to have though, in that it helps you focus and make sure that all of your actions are reflective of your objectives. With our primary goal being to protect the planet, we're not just churning out a product and trying to achieve the best margins at high volume. We're passionate about making sure everything we do is environmentally friendly.
In terms of opportunities, there's no doubt that we are in the right place at the right time. We've got a fantastic product and we're serving a purpose in a market where demand is at an all-time high. Going back to the environmental aspect too, being not necessarily a vegan business, but a responsible business, is really starting to play a part in raising funds. Environmental social responsibility is a massive touchpoint for investors.
What's your own favourite recipe to use Daring chick*n pieces in?
Pad Thai for me! Glaze it up, pair it with rice noodles - that's the way I eat it most often. There are so many different applications because you can use it any way that you would use regular chicken pieces. That's why we chose to focus on a white meat solution - the versatility and the simplicity. Chicken is also one of the most commonly consumed protein sources, so we felt like positioning ourselves in that market would be the best way to make an impact.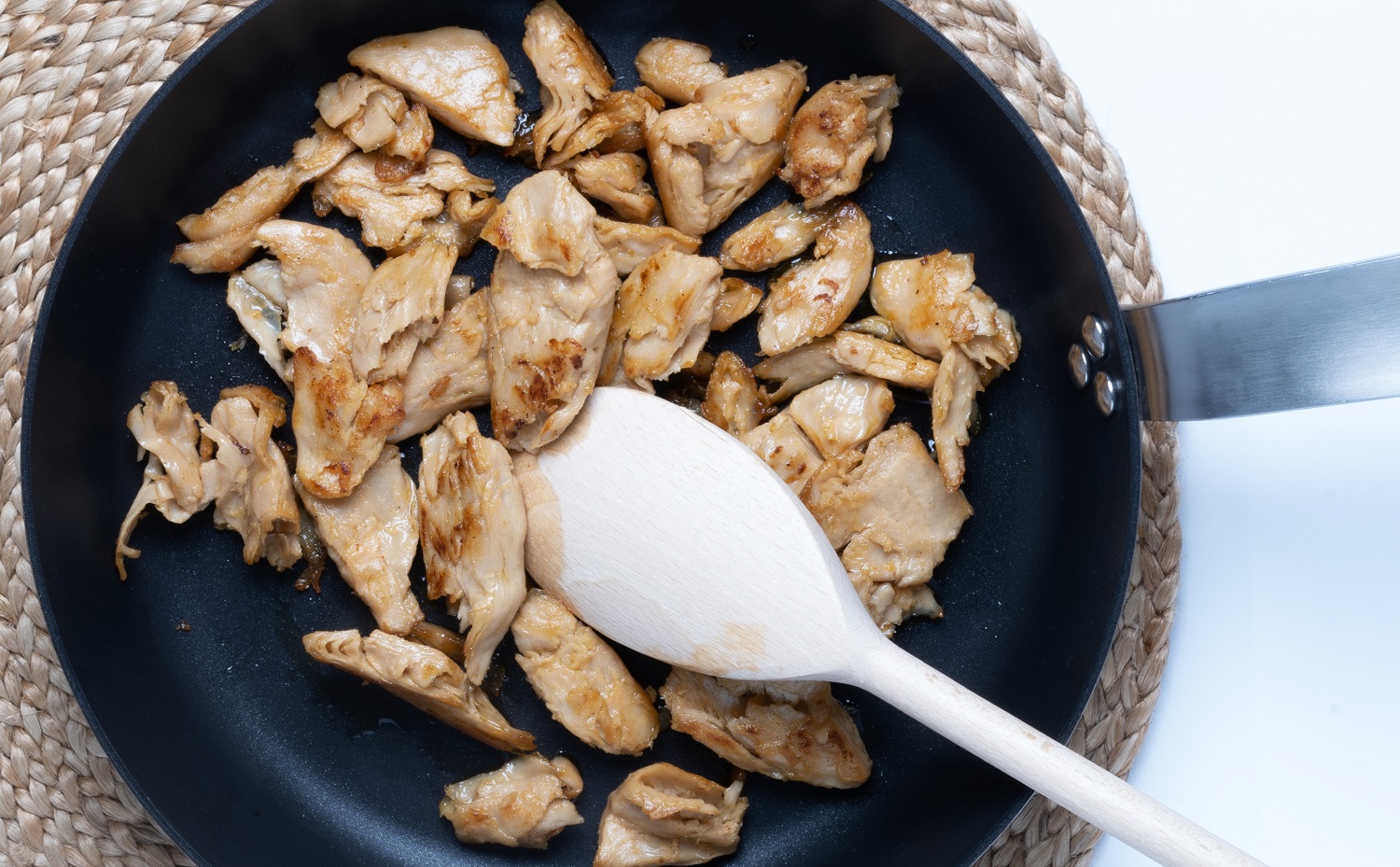 What has been your proudest moment as a business owner?
Well, we started in a 3x3m office in Glasgow, with no windows, and we're just about to move into a 4,500 square foot office! We now have 11 people in Glasgow, one full time in Dubai, and one full time in New York, and they're all so passionate about Daring and what we're doing. We've grown so quickly and there have been a lot of highlights. My proudest moment overall is just being able to build our team and seeing that other people really believe in what we believe in.
What makes Johnston Carmichael your adviser of choice?
I met Adam Hardie about a year and a half ago, and he was so positive and excited about Daring and our potential. Adam and the rest of the Johnston Carmichael team have been a huge support, making introductions for us and guiding us through the ebb and flow of business, as well as advising on setting up a US company. We received a lot of investment offers and the team were fantastic in helping us sift through what was right and what wasn't. There's a solid foundation of really reliable accountancy and tax advice, as well as that human touch.
What's your top tip for any other food & drink businesses looking to start out?
My top tip would be don't let scale provide your value. Focus on creating a company that you love and which can genuinely succeed, rather than focusing on whether or not it ends up becoming huge. Have big ambitions, absolutely, but make sure that what you're doing works well on a small scale first. Don't get ahead of yourself and run before you can walk.
What's next for Daring Foods?
We're launching our new Daring original pieces to market in UK food service, and we've signed a large distribution deal in the US to launch there too. It's a really exciting time and we can't wait to see the reaction.
Be daring!