The Chancellor's Summer Statement - The future is 'green'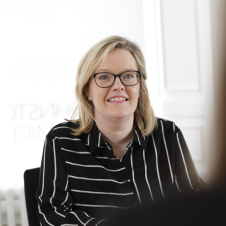 Alexandra Docherty
Partner and Head of Private Client Tax
In today's summer statement the focus is on Britain's bounce back being 'green'. Numerous announcements were made to add further fuel to the UK's drive towards a green economy.
With Scotland being a devolved administration, many of these measures will relate only to England at this time and it will be for the Scottish Government to implement their devolved green strategy once they are clear on how much additional funding they will be given under the Barnett formula.
Whilst the UK Government has announced the fast tracking of infrastructure projects, in Scotland we still await a workable framework to deliver such projects, akin to the Welsh Mutual Investment Model.
A summary of the key changes announced today included:
Improving the energy efficiency of existing homes – 'Green Homes Grant':

£2 billion will be provided to support homeowners and landlords in making their homes more energy-efficient in 2020-21. This funding will equate to at least £2 for every £1 homeowners and landlords spend to make their homes more energy efficient, up to £5,000 per household. For low income households this will equate to £10,000 per household. This funding could support over 100,000 green jobs, so that local tradespeople can make homes warmer, cheaper to heat and more environmentally friendly.

With construction being vital for the recovery of the UK economy, equating to 7.6% of GDP and employing over 2.3 million people around the UK, it is no surprise the Chancellor is committing to a further increase in infrastructure spend being fast tracked. In June it was announced that there would be an acceleration of over £5 billion of such projects, a further £3.6 billion has been added to that kitty today. This means many projects will start sooner than previously planned, bringing them into 2020-21 and 2021-22, and there will be new programmes of activity supporting jobs and delivering improvements to our infrastructure this year. The challenge in Scotland is to get a more workable model for the delivery of such projects.
A further £1bn is being invested in a Public Sector Decarbonisation Scheme that will offer grants to public sector bodies, to fund energy efficiency and low carbon heat upgrades.
Green Jobs Challenge Fund – The UK Government will invest up to £40 million in a Green Jobs Challenge Fund for environmental charities and public authorities to create and protect 5,000 jobs in England. The jobs will involve improving the natural environment, including planting trees, restoring habitats, clearing waterways, and creating green space for people and wildlife. Again, we await to see any Scottish equivalent.
Direct Air Capture – The UK Government will provide £100 million of new funding for researching and developing Direct Air Capture, a new clean technology which captures CO2 from the air.
Automotive Transformation Fund – From a UK wide perspective, and building on the announcement last year of up to £1 billion of additional funding to develop and embed the next generation of cutting-edge automotive technologies, the Government is making £10 million of funding available immediately for the first wave of innovative R&D projects to scale up manufacturing of the latest technology in batteries, motors, electronics and fuel cells. The Government is also calling upon industry to put forward investment proposals for the UK's first 'gigafactory' and supporting supply chains to mass manufacture cutting-edge batteries for the next generation of electric vehicles, as well as for other strategic electric vehicle technologies.