Technology in business is no longer an option…it's essential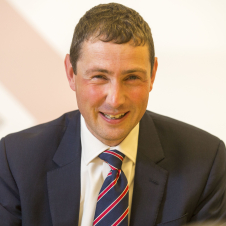 Ewan Bolt
Business Advisory Director and Head of Digital Advisory
Recently it feels like the pace of technological change is accelerating. And that's because it is.
It's strange to think that none of the tools that we are currently using on a daily basis existed ten years ago – Office365, Zoom, Slack, MS Teams, Google Chat.
WhatsApp only appeared 11 years ago.
And two years before that, we saw the release of the first iPhone, Android and Kindle to the market.
Now it feels like technology is embedded in our lives and our ability to accept change to this tech goes by unnoticed.
In business however, we're much less likely to willingly change our processes. Maybe this is because when it comes to finances there is a reluctance to try something that could have a detrimental effect on the way a business operates, I think it's more likely that there is a feeling that if it isn't broke, don't fix it.
Now, with the recent upsurge in demand for the ability to provide services or products remotely, these manual financial processes are coming under increased pressure.
I was recently contacted by a business that had had an upsurge of over 400% to their web sales – they are conducting around 200 sales per day, every day.
And whilst their website and online payment system is set up to cope with this, the link back to their accounting system, and subsequent management of stock and delivery control, was still being processed all manually, putting increased pressure on staff already struggling with packaging up orders.
A 15 minute phone call and follow up email, should save them around an hour a day in processing, simply because we understood the problem, the system they were using and knew an easy solution to provide a temporary fix.
This is a temporary fix, because the future task is to review the processes and systems that they are using and utilising the wider cloud accounting app marketplace to provide automated solutions to their stock control and delivery management systems.
All of this will reduce the time they spend IN their business, giving them the freedom to work ON their business.
Want to find out more?
Now is a good time to look at your financial processes and how you are using your systems are working together. With HMRC driving the requirement for Digital Links between software, understanding how your systems can talk to each other will save you time. Get in touch with me, a member of our Digital Solutions team, or your usual Johnston Carmichael adviser for an initial chat.