Running your payroll early for Christmas – what you need to know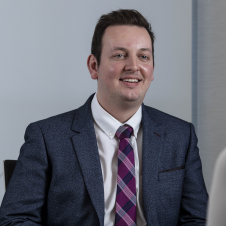 Michael McAllister
Director & Head of Payroll Services
With nearly 6 million people now in receipt of Universal Credit, 38% of them actively working, it is important for employers to remember the December RTI easement when planning to pay staff early for Christmas i.e. before their contractual payment date.
Within the RTI Full Payment Submission (FPS), field 43 must be left as the normal contractual payment date. This means that if you normally pay your staff on 28 December and you are going to be paying them, for example, on 16 December, the payment date must remain as 28 December 2020.
Most software platforms will allow you to override the payment date, strictly for BACS purposes, although you must ensure that this is reviewed prior to submission. Failure to review will result in the cessation of Universal Credit payments for those currently in receipt and may cause serious financial problems over the festive period.
Further to this reminder, employers do have some flexibility on their RTI filings. For December, you are permitted to file the FPS on, or before, the contractual payment date rather than the actual payment date (which is the normal rule).
I pay my staff electronically, what are my deadlines?
If you are paying via Faster Payment via Online Banking, payments can be initiated 24/7 (subject to your specific bank or building society). Please be mindful that your employees may bank with an alternative institution, who are not processing faster payments on non-banking days, so you may wish to initiate payments a day earlier to ensure funds are received promptly.
The following days are non-banking days over the festive period and no BACS payments can be initiated via Johnston Carmichael.
Friday 25th December 2020
Monday 28th December 2020
Tuesday 29th December 2020 (Northern Ireland Only)
Friday 1st January 2021
See below payment deadlines to ensure all payroll related payments reach your employees on time.
Christmas and New Year 2020/21
| Payment arrival date | Processing date | Latest submission date |
| --- | --- | --- |
| Thursday 24 December | Wednesday 23 December | Tuesday 22 December |
| Tuesday 29 December | Thursday 24 December | Wednesday 23 December |
| Wednesday 30 December | Tuesday 29 December | Thursday 24 December |
| Thursday 31 December | Wednesday 30 December | Tuesday 29 December |
| Monday 4 January | Thursday 31 December | Wednesday 30 December |
| Tuesday 5 January | Monday 4 January | Thursday 31 December |
| Wednesday 6 January | Tuesday 5 January | Monday 4 January |