Back to Our team
Michael McAllister
Partner & Head of Payroll Services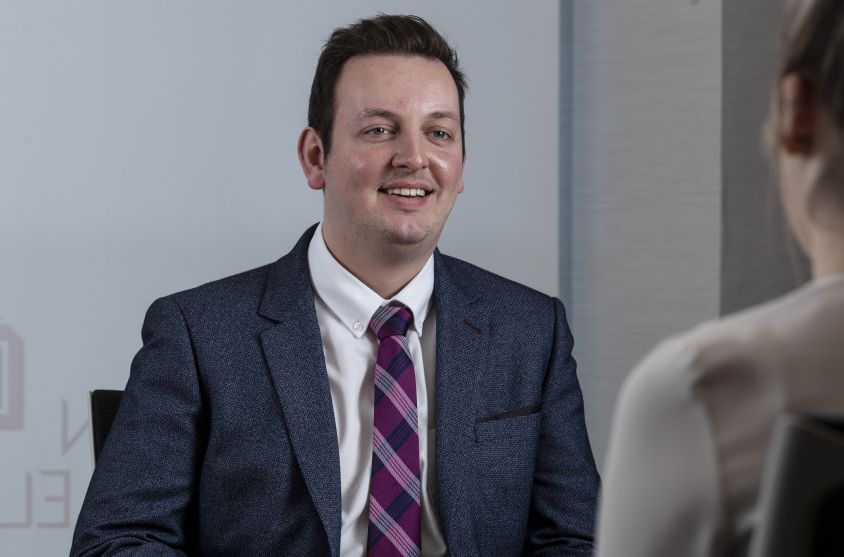 Aberdeen Office, Edinburgh Office, Elgin Office, Glasgow Office, Inverness Office, Perth Office,
T: 0141 2225800
E: michael.mcallister@jcca.co.uk
Connect on LinkedIn
Michael is Partner & Head of Payroll Services, and has significant experience working with clients on both a domestic and international basis. He leads the firm's payroll services offering operational hubs in Aberdeen, Elgin and Glasgow, joining the firm in 2019.
Michael has worked within HR, Payroll & Pensions for most of his career, focussing on the payroll industry since 2009. Michael's goal is to ensure all clients receive accurate, pro-active and honest advice with all people related matters.
Michael works with clients on their payroll outsourcing model, as well as wider payroll services including payroll health checks, taxation governance, and pensions and auto-enrolment support. Using his experience in human resources, Michael also works closely with HR teams to ensure their People function is fit and robust, supporting payroll, finance, and relevant stakeholders. He also undertakes consultancy work with employers assisting them with compliance issues such as real time information, gender pay gap reporting, apprenticeship levy, IR35, auto-enrolment, systems selection, and departmental re-engineering.
Michael's expertise spans all types of employers from small, family businesses to large, global brands across the whole spectrum of payroll issues.
Outside of the firm, Michael is a Tutor and Lecturer on legislative issues including tax and national insurance, benefits, and the full range of employer compliance responsibilities. He also sits on several consultation forums representing employer and client views and very active across the sector.
Expertise
Qualifications
Cert. CIPP (Chartered Institute of Payroll Professionals)
Cert. (Bookkeeping & Accounting)
Cert. (Management Accounting)
Dip. (HR & People Management)
Arrange a free consultation with the team now
Have a general enquiry? Get in touch.