National Insurance Number delays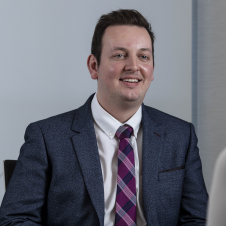 Michael McAllister
Partner & Head of Payroll Services
Due to the ongoing COVID-19 pandemic and local lockdown implementations, the Department for Work & Pensions (DWP) previously put a halt on all face-to-face interviews for those applying for a National Insurance Number (NINo).
DWP has recently announced that these applications will now open back up, but the service will only be on offer for a limited number of applicants namely those who were granted permission to work in the UK by the Home Office prior to their arrival into the UK. This is due to the fact that the DWP can validate these applications with the Home Office records, rather than having to conduct a face-to-face interview. You can read more on the restrictions around applications for NINos here. For those applicants who don't fall into this category, it is hoped that a digital service will be up and running soon, replacing the need for face-to-face interviews.
Many employers may have found themselves in the scenario of running payrolls without a valid NINo for any new employees – going against standard payroll practice. However, HMRC is aware of the need to carry out payroll in this way and they've confirmed it's been deemed necessary to continue in this style for the time being.
Will this affect me?
Businesses may now need to adjust their onboarding process in order to verify additional documentation under the right to work arrangements, with some new employees not having been provided with a NINo.
Some payroll systems can't cope with a missing NINo, so temporary work arounds may need to be put in place, i.e. using a temporary NINo.
A delay in NINo allocation and applications made via payroll may impact payment of any universal credits (if applicable).
What actions do I need to take?
As mentioned above, employers should put some time aside to review their existing onboarding process – determining which employees have already been granted permission to work in the UK (with NINo been issued or due to be) or which employees don't currently have an appointment with the DWP (ensure that you carry out all additional checks to ensure that they are eligible to work in the UK).
You should also review your internal payroll systems. Does this work without an employee's NINo information? Do you require a temporary NINo as a work around?
Employees that are waiting for a NINo to be issued should be encouraged to liaise with the DWP to arrange an appointment, once the digital service is launched.
How can Johnston Carmichael help?
Our dedicated Payroll team are on hand to help with:
Guiding those who are managing their company payroll systems, with the application of temporary NINo if needed
Reviewing Real Time Information (RTI) returns to confirm that all other fields are populated and ensuring that the employee has a valid record created with HMRC (even without an NINo)
Helping with submission of an NINo tracing request via RTI – identifying that all NINo on payroll are correct
If you would like to discuss this further or find out how our Payroll team can work with you, please do not hesitate to get in touch with myself or your usual Johnston Carmichael adviser.