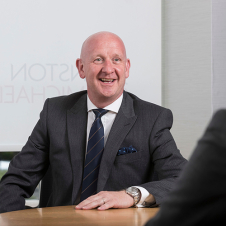 Craig Hendry
Managing Director & Chartered Financial Planner
Inflation eased from 2.9% to 2.6% in July. This has lifted pressure from the Bank of England to increase interest rates for the time being. However, it is worth noting that the average wage increase was 1.8% in May – meaning that wages are falling in real terms.
All in all the FTSE 100 had a positive month finishing up 0.81% in the month. The most notable event last month was the unexpected profit warning from Carillion that saw 70% wiped off the value of the shares. Unsurprisingly, the Chief Executive has departed from the role.
Amidst the shenanigans in The White House, the dollar index (a basket of six major currencies) has hit a thirteen month low. Despite this, the Dow Jones finished the month at all-time high of 21,891.12.
Oil has recovered in July with OPEC announcing some of their members will meet to discuss compliance with the deal to limit output.
| | 31 July 2017 | 1 month | 6 months | 12 months |
| --- | --- | --- | --- | --- |
| FTSE 100 | 7,372.00 | 0.81% | 3.84% | 9.63% |
| GBP/USD | 1.3186 | 1.48% | 4.78% | -0.67% |
| GBP/EUR | 1.1167 | -1.93% | -4.21% | -5.72% |
| Brent Crude (US | 52.65 | 9.87% | -5.48% | 24.00% |
| Gold (US$ per oz) | 1,269.44 | 2.24% | 4.85% | -6.06% |
Sources