Four steps to getting real value from your management information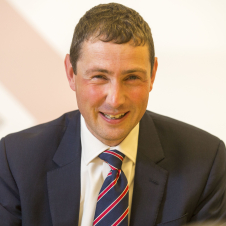 Ewan Bolt
Business Advisory Director and Head of Digital Solutions
Effective management of finances is a crucial aspect of any thriving business.
To make good decisions, management teams need good information. And that information comes from online accounting platforms and other integrated systems. Does your business have the relevant management information (MI) it requires to make key strategic decisions? Are you getting real meaning from your MI?
To answer the above questions, consider how you use the information currently being prepared. Is it something that arrives at the right time, providing the answers and insight you need to run the business? Or, is it a historical document that confirms what you already knew, that is given a cursory review and then quickly filed in a drawer along with the previous versions?
Steps to take…
1. Understand the information that you need to run the business
Think beyond the accounting detail. Look at how the business monitors profitability and performance - Where does it make its money? How do you monitor performance – activity levels/output?
As a guide, aim to identify no more than five key indicators that you would like to monitor. They need not be purely financial.
2. Plan how to get this information
Having worked out the information you need, build a plan to capture the detail, preferably in a digital platform or format. Keep in mind the cost/benefit balance in gathering the data – it needs to be readily and quickly accessible if it is to be used effectively in the business.
3. Combine the information to give meaning
Look at how the data you have gathered can be compared and analysed to provide the information the business needs. Linking all your data through one digital platform can transform the message and provide valuable insight to make meaningful decisions.
4. Present the key findings
Often the temptation is to deliver a vast volume of detailed information, at which point the meaning is then lost.
The output should be a review of the key indicators (as noted earlier – around five) with commentary to interpret that information. Referring to budgets, internal trends or benchmarking will help reinforce the message.

If you understand your business you are much more likely to make good decisions that see it grow.
Management information can and should be a valuable tool so it's worth taking time to think about what information you would like to receive – or seek advice on what is possible, and then compare this to what you actually receive.
Improving your management information need not be a costly process and will certainly deliver real benefit.
To learn more about the services Johnston Carmichael offer, contact Ewan or visit the Digital Solutions page.