Creditor services – make the best of a bad situation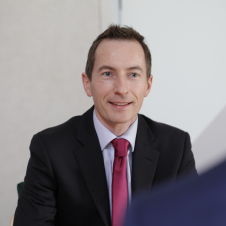 Donald McNaught
Restructuring Partner
Unfortunately, customers and suppliers do fail. It is, if you subscribe to Robert Peston's view, a positive reflection on the economy as he believes growth doesn't resume at any great speed until unviable and inefficient businesses are put out of their misery.
This is all well and good of course but when you are facing a bad debt from a customer or a supplier failure interrupting your supply chain, the impact on your business can be significant.
In these situations, you need to make the best of it, either maximising your recovery from an insolvency process or recovering your goods, where possible, under a retention of title claim.
Distressed customers or suppliers
Act early. If there are signs of distress such as late payments from customers or late deliveries from suppliers, these are possible signs of financial distress. You can be proactive here and engage positively and our Stakeholder Support Services can work with the third party to avoid a failure affecting your business or, at least, dealing with it in an organised fashion that mitigates any impact.
Interacting with an insolvency process
Hopefully for most of our clients, insolvency processes are something they do not have to deal with on a regular basis. When it does occur, you can contact our restructuring team who can assist with the submission of claims and interacting with the insolvency practitioner appointed. In some cases it may be that you wish an alternate practitioner appointed if you have concerns over the strategy or independence of the practitioner.
Of prime importance is making sure you have supporting evidence for your claim. This can take the form of copy invoices, delivery notes etc. Where there is a creditors' meeting or online submissions, these should not be ignored and early submission of claims is recommended, particularly in a Scottish bankruptcy where claims are disallowed if not submitted timeously.
Retention of title
If you have supplied goods or equipment which remain on the premises of your customer, then it is possible that you could retain title and can recover them or demand payment should the insolvency practitioner sell them. It is essentially a form of security over these assets, depending on both the wording in your terms and conditions and also how they have been communicated with the customer. Our restructuring team will review your terms and conditions and advise you on next steps.
Landlords
As a landlord, you may be in an even stronger position if your property is in Scotland. Hypothec, in certain circumstances, can provide security over a tenant's assets. This can dramatically alter the outcome for a landlord in an insolvency scenario, creating a valuable preference over other creditors.
Our restructuring team can consider the merits of any claim and liaise with the insolvency practitioner on your behalf.
Got a question?
If you feel you'd benefit from some assistance dealing with an insolvency, please get in touch with me or another member of the Restructuring team for an initial chat.