Coronavirus - Implications for Key Information Documents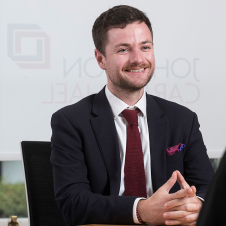 Jack Elliot
Audit Senior Manager
The Association of Investment Companies (AIC) has provided a timely reminder for investment companies to review and republish their Key Information Documents (KIDs) in view of the market volatility caused by COVID-19. As the AIC point out, firms may wish to ask their Alternative Investment Fund Manager to confirm whether a review is required.
KIDs are documents that follow a standard format mandated by the EU, which are intended to help investors understand investment products' costs and potential returns, among other details and to support comparison with similar products. At Johnston Carmichael, we're responsible for creating KIDs for a variety of investment businesses and we've been proactive in ensuring that our clients are monitoring the requirement to republish.
Article 15 of the Regulatory Technical Standards (RTS)¹ outlines the requirement for review and revision of KIDs. It states that the information in the KID must be reviewed:
At least every 12 months following the date of initial publication;
Every time there is a change that significantly affects or is likely to significantly affect the information contained in the KID.
As a firm, we have taken the view that the disruptions and dislocation in the market will represent a change of the type referred to in point 2 for most, if not all, investment firms. In terms of the substance of the review, the RTS states:
This review shall verify whether the information contained in the KID remains accurate, fair, clear and non-misleading.
Also, in particular the review must verify:
Whether the KID remains compliant with the Regulations.
Whether the PRIIPs MRM or CRM have changed, where such a change moves the SRI.
Whether the moderate scenario have moved by 5% or more.
Article 16 of the RTS states that "PRIIP manufacturers shall without due delay revise the KID where a review pursuant to Article 15 concludes that changes to the KID need to be made" and "publish the KID on its website".
Our interpretation of this is, packaged retail investment and insurance-based products (PRIIP) manufacturers are required to republish each year at a minimum, and are required to review their KID every time there is a change that significantly affects, or is likely to significantly affect, the information contained in the KID. In undertaking this review, there are particular points that the review must verify (points 1 – 3 listed above), and that these points are conditions for republication. Beyond these three points, the PRIIP manufacturer may determine that a change other than those listed means that a revised KID is required in order to ensure that the published KID is "fair, clear and non-misleading".
In addition to this, the regulation requires that PRIIPs manufacturers establish and maintain adequate processes for as long as the PRIIP remains available to retail investors in order to identify any circumstances which might result in a change that affects, or is likely to affect, the accuracy, fairness or clarity of the information contained in the KID. Some of our clients outsource this process to us, and others engage us to assist them in establishing suitable processes.
Our Financial Services Risk & Regulation specialists have recently been busy assisting clients with technical queries relating to changes in their KIDs as a result of the recent market changes, as well as working with clients to ensure that the narrative disclosures made in the KID are appropriate.
In short, those charged with governance should be satisfying themselves as to whether review and republication of their KID is required and that the ongoing monitoring that they have in place in relation to KIDs is appropriate.
¹ Commission Delegated Regulation (EU) 2017/653 of 8 March 2017.
Contact us
Please contact your usual Johnston Carmichael contact or a member of our Audit & Assurance team if you'd like to chat about this. Alternatively, you could email me directly and I will be happy to discuss further.