Caledonia to Canada - There and Back Again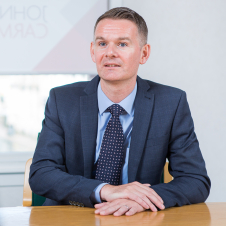 Graham Marjoribanks
Partner and Head of Audit & Assurance
The third annual Scottish International Week kicks off tomorrow with a packed programme of seminars, masterclasses and roundtable discussions, all designed to help Scottish businesses cross borders.
At Johnston Carmichael, we're no strangers to helping businesses go global. Not only do we have our team of international experts and membership of PKF International, but we also have our very own GlobalScot: our new Head of Audit, Graham Marjoribanks. Scottish born and bred, Graham joined us earlier this year following 10 years working in Canada and will be sharing his experiences at the IoD's Returning Scots Panel on 24 October. Ahead of the event, we caught up with Graham to chat about his career path, his time across the pond and why he's returned to Scotland after a decade of Canadian living.
So - you relocated to Canada in 2009. What led up to the big move?
I always liked the idea of travelling - one of the reasons I became a CA was so that my career would afford me opportunities to do that. I trained with a Big 4 firm, specialising in Financial Services, and then joined Morgan Stanley as an IFRS specialist. A former colleague heard that there was a role available in Toronto, so knowing that my wife and I were looking for a change, he made the introduction - and the rest is history!
What were the highlights of your 10 years working in Canada?
I started out with BDO in Toronto, working with CFOs to help publicly listed entities implement new IFRS accounting standards, then moved to Calgary where I became a Partner in 2014. Prior to moving back to Scotland, I took on the role of Head of Assurance & Accounting for the Greater Toronto Area, as well as acting as Country Co-ordinator to drive business with the UK and Ireland. I also held several volunteer board positions - so it was a busy and very fulfilling 10 years.
Another, more unusual, highlight would be the number of unexpected encounters with important Canadians! I found myself having a pancake breakfast with the Mayor of Calgary one morning; on another occasion I ended up chatting with the Mayor of Toronto over a haircut; and at one particular Calgary Stampede party, I met a gentleman who was at that point the Minister for Immigration and is now the Premier of Alberta - so we had a great discussion about my move to Canada and how easy it was to settle in. It was quite bizarre how often this seemed to happen when it's never something I've experienced in Scotland!
What's the most valuable lesson you learned during your time there?
Living and working in Canada really taught me the value of appreciating how different people are and being able to tailor your approach depending on who you're working with, rather than taking a 'one size fits all' approach. Canada is so full of diversity; as well as the typical provincial distinctions between cities, there are so many people from varying backgrounds and different religions. It teaches you to consider all of these differing perspectives on life and ensure that what you're doing is inclusive of everyone. I think it's very healthy to keep that open mind.
You were appointed as a GlobalScot in 2016. What have you enjoyed most about that role?
Fundamentally, I enjoy helping businesses succeed - and that's what being a GlobalScot is all about. In Calgary I was part of the Alberta Scottish Business Association, and our remit was to support Scottish businesses who wanted to branch out into Alberta. We made them feel welcome in the business community and helped them integrate and drive growth. Scottish Enterprise are looking to do the same here, encouraging businesses from all over the world to come and do business in Scotland, so I'm hoping to continue that work.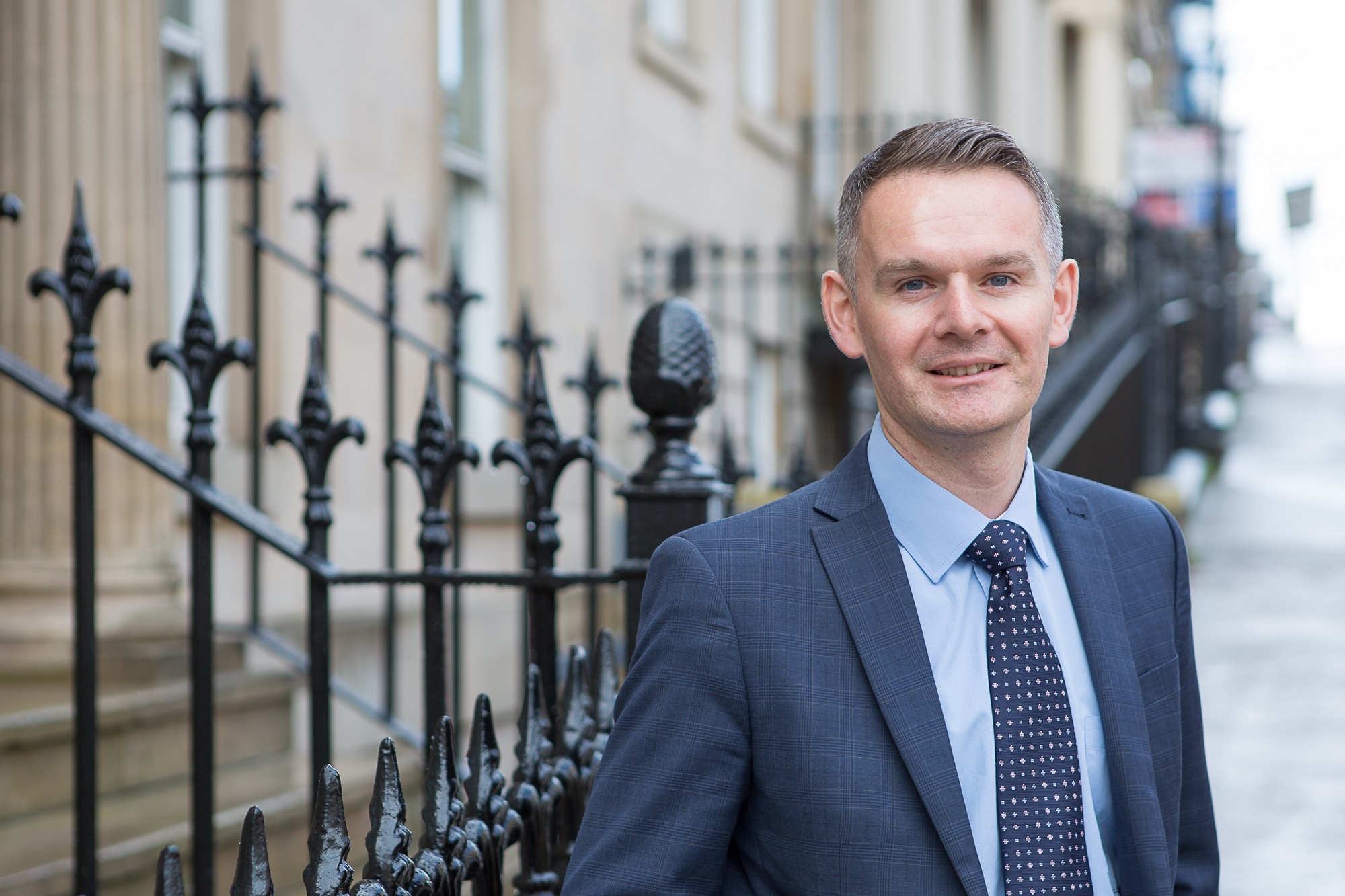 What do you see as the biggest challenges and opportunities for Scottish businesses looking to break into the international market?
Something that struck me while in Canada was the number of people who try to launch internationally without taking the time to get to know the area. A lot of Scottish companies would set up abroad and think they could do business by simply visiting once every 6 weeks, but that doesn't work - you really need some boots on the ground to build those relationships. The businesses which do well are the ones who invest in understanding the local community.
The opportunity in that, and the advice I always give, is to seek out international connections. The GlobalScot network is a group of people who are incredibly proud to be Scottish and want to see Scottish businesses succeed, so they will use their local insight to make the right introductions for you. Similarly, the PKF International network that Johnston Carmichael is part of is an invaluable resource. You don't know what you don't know, so when you're looking to expand overseas, you may not consider what the tax regime might be, or all the nuances such as local customs and who the key players are. Having a local adviser is vital.
After a decade in the Great White North, what motivated your return to Scotland?
We had a fantastic 10 years in Canada and it was a difficult decision, but ultimately the lure of home, and especially family, won out. As time goes by you realise the importance of having that network around you, so it was time to come back and take on a new challenge.
Are there any Canadian ways of life you've brought back with you?
We spent a lot of time in the Rocky Mountains and had a very outdoorsy lifestyle, so we've tried to keep that up - I still snowboard and the kids love skiing. Our favourite pastime was camping, so we've managed to set up a fire pit in our garden here where we can sit and have what we call "fireside chat". The other tradition we're preserving is Canadian Thanksgiving, which was just last week actually. We had everyone round for a big family dinner and it was fantastic.
What's your favourite aspect of your new role as Head of Audit at Johnston Carmichael?
It's a really exciting time to be joining the firm! It's had so much success and I'm looking forward to getting to know our clients and working with them in order to help us all continue to grow. There's a real feel-good factor in having an opportunity to build on success.
While there's no doubt that the spotlight on the audit profession at the moment presents challenges, there's also so much opportunity. Johnston Carmichael are very well placed to take advantage of that and show that we are equipped to meet that challenge and to thrive.
Graham is participating in the IoD's Returning Scots Panel on 24 October 2019 as part of Scottish International Week. For more information and to register, click here.