Burns Night: Spotlight on Wemyss Family Spirits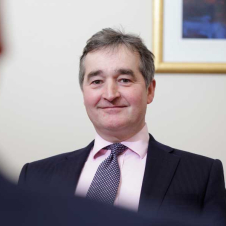 Adam Hardie
Business Development Partner and Head of Food & Drink
No Burns Night would be complete without a fine selection of whiskies to accompany it – and no fine selection of whiskies would be complete without Wemyss Malts.
Founded in 2005 by brother and sister William and Isabella Wemyss, Wemyss Malts is part of the Wemyss Family Spirits portfolio, alongside Kingsbarns Distillery and Darnley's Gin. Wemyss Malts is an exploration of flavour of small batch Scottish malt whiskies.
The Wemyss family heritage in Scotland predates Rabbie himself, and the expert blends of Wemyss Malts' whiskies are mirrored in the company's fusion of that history and tradition with a thoroughly modern approach to business. To mark Burns Night this year, we spoke with William Wemyss about how the family business has 'matured' and evolved since its inception.
How did Wemyss Malts get started?
When I left university I worked in finance first, then joined my family's business on the wine side. We used to have two wineries, one in Australia and one in France; we still have the French, Domaine de Rimauresq. I spent a lot of time in France marketing and selling our wines, and the local buyers were very curious about a Scottish family owning a French winery! Naturally, being one of the biggest scotch markets in world, on numerous occasions they asked, "Well, where's the whisky?". I had always been interested in drinking whisky as a keen amateur, and was struck by the fact that they clearly liked diverse and craft ranges of whiskies, so that led to establishing what is now Wemyss Malts.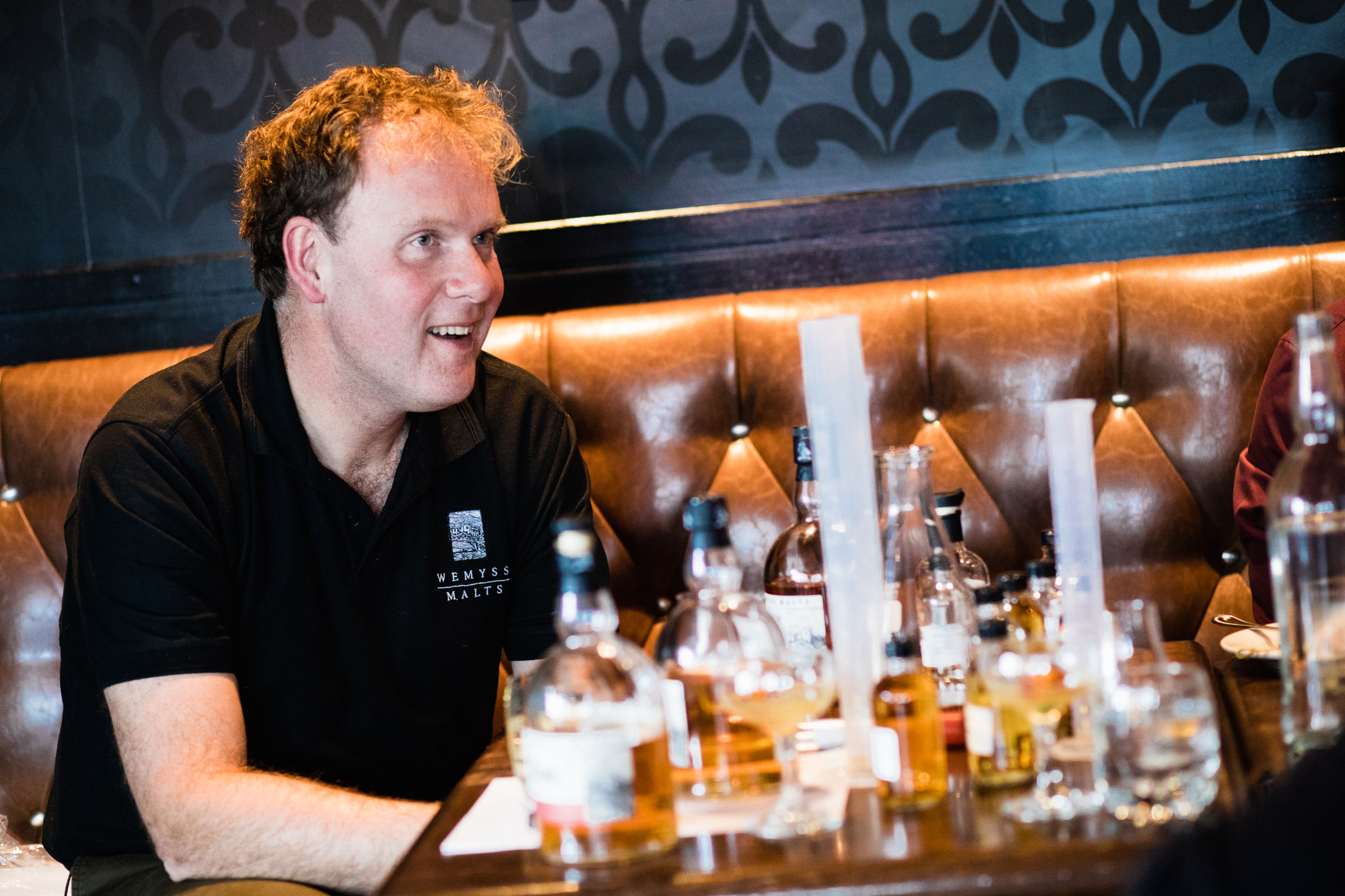 How have you developed the business over the last 15-16 years?
We started out by selecting single casks - unique, high-end barrels – and bottling and selling those to importers and distributors in some of the key whisky markets like Germany, France, Taiwan and other parts of Asia. After that we started laying down and maturing our own stocks. The reason we did that was twofold – firstly, to give us certainty of supply, and secondly, to make sure the quality of what we were bottling, as an independent bottler, was really good. We knew the provenance of the cask, the wood it was being matured in, so that gave us greater control.
In 2012 we started on the path from independent bottlers to distillers of our own single malt whisky. We commissioned the Kingsbarns Distillery in Fife, converting it from a farmsteading, and started distilling there in 2015.
We also branched out into gin in 2010. That came about because my next-door neighbour in Edinburgh was Geraldine Coates, who is one of the world's pre-eminent experts in gin. Geraldine said to me, "Look, I know you're in the whisky business – let me try and convince you to look at the gin business!". So after a few glasses, she got me interested in creating an elderflower and citrus peel gin, which she felt hadn't been done before. That was the birth of Darnley's Gin, and it's named after Lord Darnley who met Mary Queen of Scots at our family home, Wemyss Castle.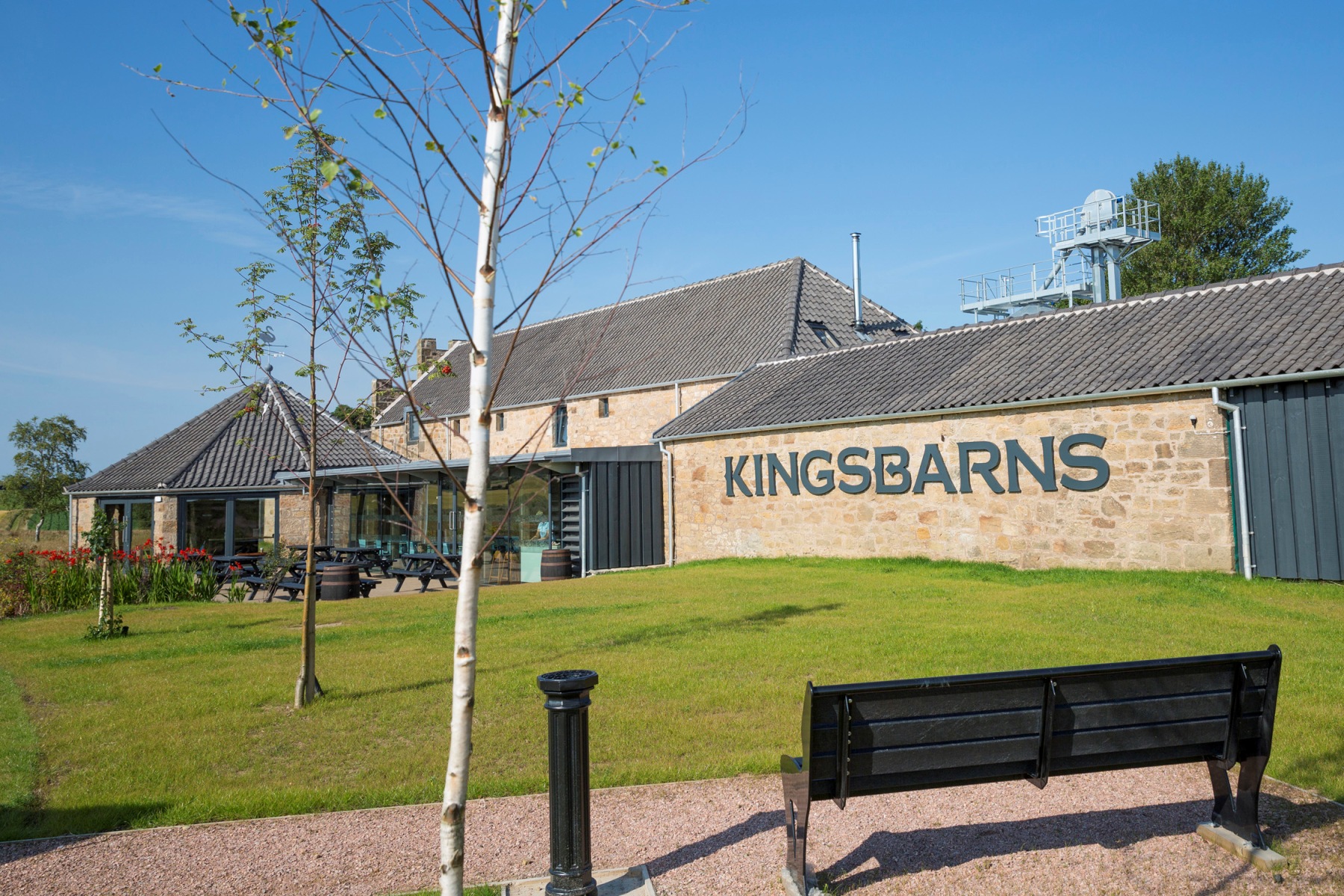 From your current product range, do you have any personal favourites that you'll be raising a dram of this Burns Night?
I'm always a Spice King fan, from the Wemyss Malts Core Range - I love the complexity of it. But I'm doing Dry January, so my toast to Rabbie will have to be a few days late!
What makes Wemyss Family Spirits stand out from other spirits in the market?
Our backstory is important and helps differentiate us. The history of the Wemyss family and whisky is very interesting – John Haig founded his first distillery on Wemyss land in Fife – and we incorporated elements of our story into the rebranding of our Wemyss Malts Core Range at the end of 2020. When we launched the Kingsbarns single malt we created a bespoke bottle mould for the first time, and it had such a strong reception that we decided to start transitioning the rest of our brands into premium, bespoke bottles. The mould for the Core Range features a castellated effect to reflect Wemyss Castle and there's much more detail on the label to convey some of the story behind the brand. We've been really pleased with the response we've had, not just in the UK but our import and export markets too. Overseas consumers find the history and uniqueness of Scotland very appealing, especially in terms of whisky. The reputation of Scottish whisky for consistency in the bottle is very important, so when consumers see the word 'Scotch' on the label, it stands for something. That geographical indicator is very meaningful.
Both home and away, though, the field is so much more competitive now than when we started - so as well as showcasing the history and tradition of our brand, we've also focused heavily on digitalisation and good marketing. In the same way that good liquid, fair price and good packaging are now almost givens – and we hope we tick all of those boxes - it's simply not enough anymore to rely on the odd social media post every so often to promote your products. You have to produce something that's going to engage people, so we've really concentrated on creating better content for all the different platforms.
We find everyone at Johnston Carmichael very straightforward to deal with, we've always had good advice, and the chemistry between our teams works.
How has the COVID pandemic impacted the business?
It encouraged us to digitalise even faster than we had planned. E-commerce and social media have been two key focuses, and they've worked well. We've put a big effort into developing and expanding our social media team over the last 12 months, making some key hires so we'll shortly have four people, both in the UK and Asia.
We also wanted to make sure we gave something back to our communities during lockdown, so we gave away UberEats vouchers with purchases from our online shop and encouraged people to spend them with other local, independent businesses. We produced hand sanitiser through Darnley's Gin, too, for the local community in Fife.
What has been your proudest moment as a business owner?
I have two - the commissioning of Kingsbarns distillery, and then seeing the first bottle of Kingsbarns in the market. It was a long journey, and when we set out down the road of becoming blenders and bottlers, we certainly never thought we would own a distillery! It was genuinely a dream come true, which is why we named our inaugural Kingsbarns whisky 'Dream To Dram'. It's a bit corny, but absolutely true!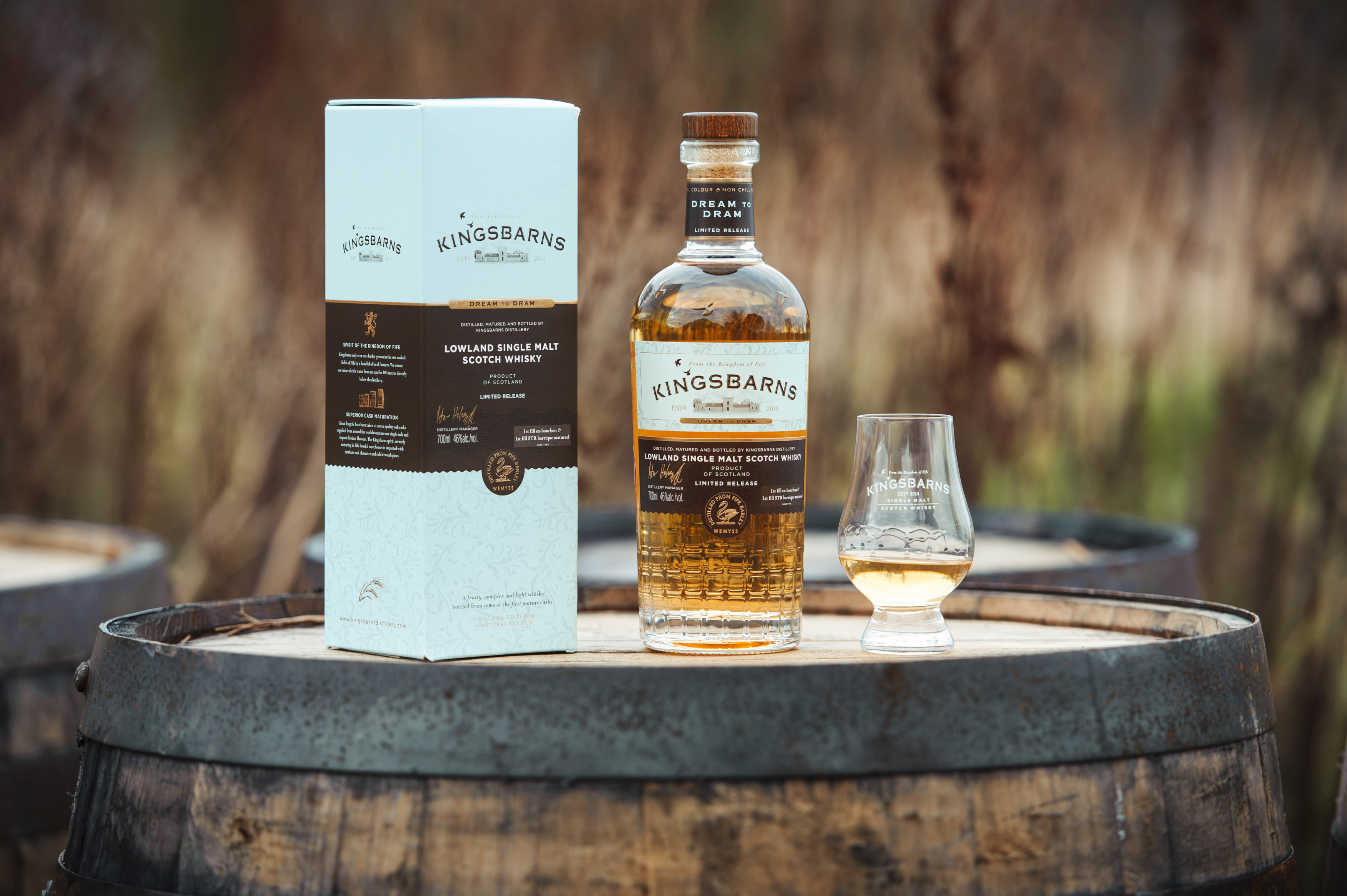 What makes Johnston Carmichael your adviser of choice?
We were first introduced to JC over a decade ago! Our first adviser was Andrew Shepherd, and when Andrew retired that relationship has been continued with Irvine Spowart. We find everyone at JC very straightforward to deal with, we've always had good advice, and the chemistry between our teams works. We also get the added value from people like Adam Hardie on the Business Development side, which is a great bonus in terms of networking. Last year we attended JC's Edinburgh office launch night (pre-lockdown!) to host a whisky tasting, which was really well-received.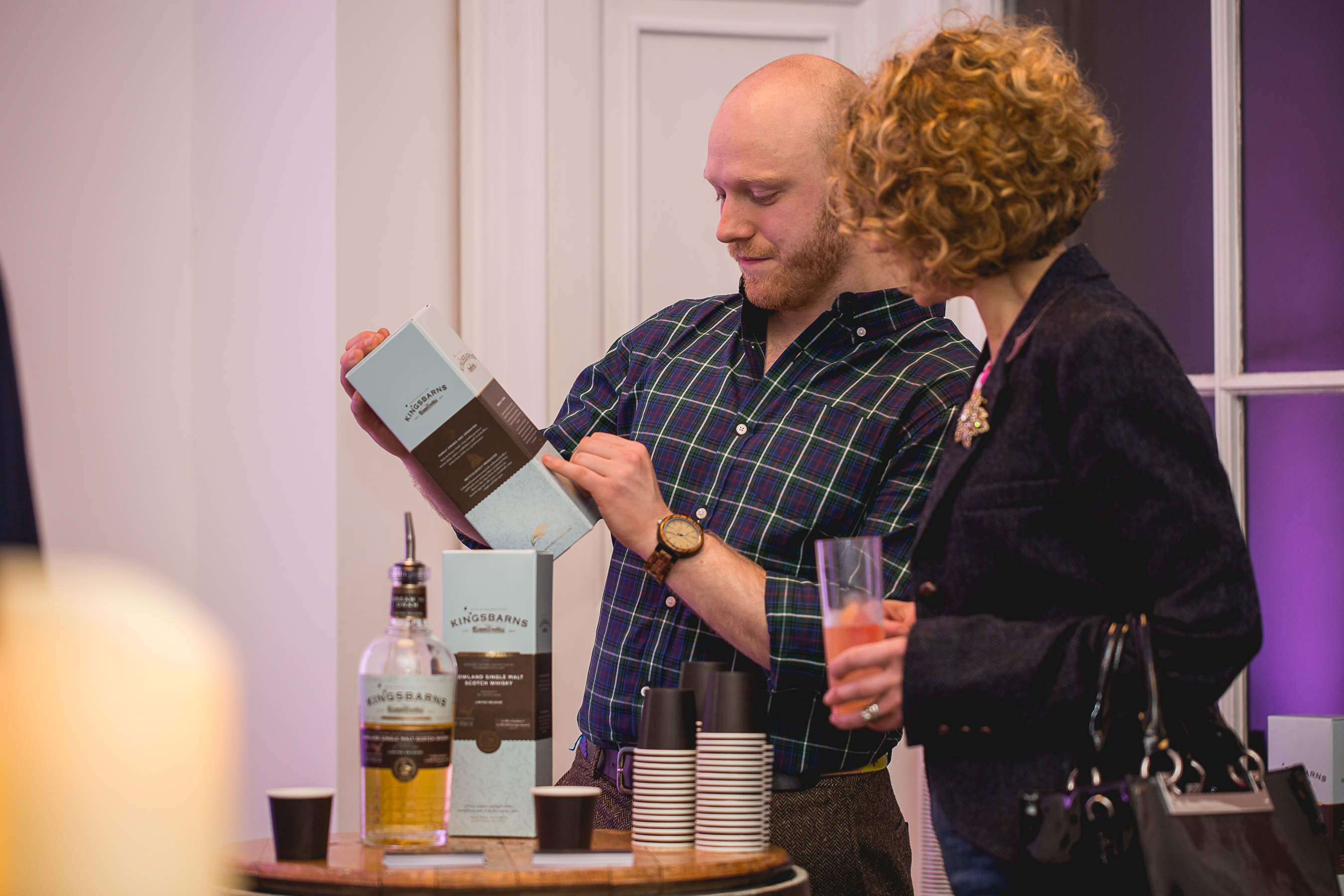 What do you think makes family businesses special?
As a generality, family businesses tend to have a multigenerational approach, so there's a more long-term outlook with 'patient capital' – less focus on immediate returns than in perhaps some other business structures. This, in particular, suits the scotch whisky industry because by its nature maturing stock is a long-term business. The other differentiator I think is that the culture of family businesses tends to be very strong, in the way they work with their teams and the loyalty between the company and the staff. Those are both very important aspects and I think that's what distinguishes family businesses.
What's next for Wemyss Family Spirits – what are your plans for the next couple of years?
To get back to the office - I don't think I don't want to commit beyond that! Back to the office and some sense of normality!