Out of the Abyss and into growth for Sussex craft brewer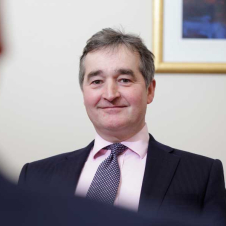 Adam Hardie
Business Development Partner and Head of Food & Drink
Sussex-based Abyss Brewing has embarked on a major expansion of its direct-to-consumer sales after winning a new UK accelerator programme for aspiring brewers, supported by UK top 20 accountancy firm Johnston Carmichael.
The craft brewer, located in Lewes, triumphed over low-alcohol start-up Near Beer and Northern Ireland's Bullhouse Brewery. Judges of the Brew Accelerator were impressed with its high-quality products and strong plans for growing the brand.
However, shortly after Abyss claimed the top prize of a year of mentoring and guidance, valued at £50,000, the business was hit by a massive loss of sales following lockdown.
The business plan it had submitted to Brew Accelerator was quickly escalated to bring forward production of new 440ml cans and offer 5L mini kegs via its ecommerce site, which was previously dormant as Abyss did not have enough products to sustain D2C sales. A home delivery service was also established throughout the Sussex region, delivering every Friday in time for the weekend.
We knew Abyss was a worthy winner but the speed at which it adapted and implemented its business model following COVID-19 has been impressive.
Adam Hardie
Partner and Head of Food and Drink at Johnston Carmichael
Abyss was founded by two friends who met in art college 20 years ago - Andy Mellor, owner of the Pelham Arms in Lewes, which has been acting as a distribution hub and offering a collection service twice weekly, and Andy Bridge.
Adam Hardie, Head of Food and Drink at Johnston Carmichael and a judge of the Brew Accelerator, said: "We knew Abyss was a worthy winner but the speed at which it adapted and implemented its business model following COVID-19 has been impressive.
It's been a tough time for brewers, who almost overnight lost their on-trade custom, but we predict big things for Abyss and its great tasting beers. We are already working closely with Andy, providing accountancy and tax expertise and input to the company's growth plan."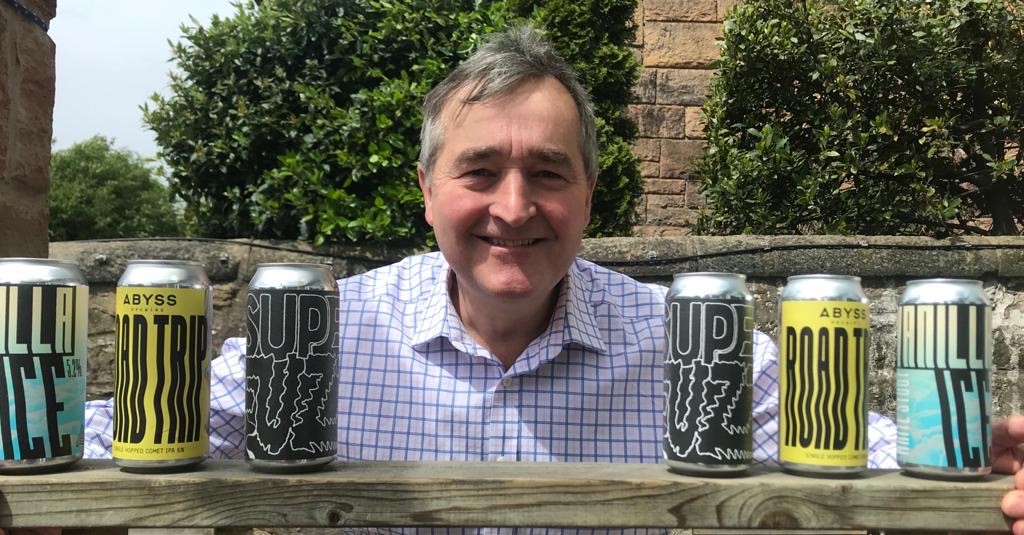 Daniel Rowntree, Co-Founder of BrewLDN, which launched the Brew Accelerator, said: "Abyss has an embarrassment of riches; a great brand and product story, they brew awesome and consistent beer and have one eye on the future. They also have a charismatic and coachable founder in Andy Bridge and I look forward to working with him to take ABYSS to the next level."
Andy Bridge added: "The foundation work we'd prepared last year and for the Brew Accelerator gave us the foundation to adapt quickly and thrive in unprecedented times. Despite lockdown, we've even managed to brew a socially distanced collaboration beer with our friends at Saint Mars of the Desert Brewery – it's called Mars into the Abyss to celebrate our mutually cosmic names.
While maintaining our usual turnover, the direct sales we've achieved have seen our profit increase considerably over the same period last year. Just as importantly, we've enjoyed having so much direct contact with customers, something we never have been able to do just serving trade customers. There's nothing better than talking about our beer with the people who drink it.
Our quickly expanding audience gives us the confidence to press on with plans to open direct outlets and move our brewery to a more urban location. We will be working closely with our Brew Accelerator advisers to move forward on this initiative. We can't wait to get back to organising more events and cycling the lanes of Sussex with the ABYSS cycle club."
Applications for next year's Brew Accelerator will be opening soon. For details, visit: https://brewldn.com/brewsupport.