Coronavirus contingency planning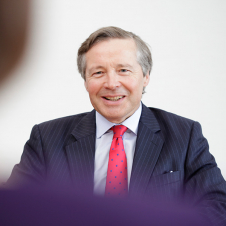 Sandy Manson
Chair, Head of Client Service and Partner
In these unprecedented times for us all, as we see a growing number of cases of Covid-19 (coronavirus) across the UK and indeed the globe, I wanted to share with you how we at Johnston Carmichael plan to continue to support you in light of the anticipated changes in how we all operate in the weeks ahead.
For some time now we have had business continuity plans in place and these are now being rolled out across our network of offices. Like many employers, an increasing number of our people have been agile working for some time now and technology allows this to happen very effectively. Our plans anticipate our 850 people having to largely work and communicate with you and your teams remotely while still being able to provide you with the services and support you need.
Specifically:
The vast majority of our client service staff have access to laptops and the necessary software and systems to enable them to undertake their work from home.
We will agree suitable procedures and arrangements with you and your teams to ensure that the information we require to undertake the relevant service for you can be provided electronically. In many cases this already happens.
You will be still able to contact your Johnston Carmichael client service team through your usual contact telephone numbers and email addresses. You should see no adverse impact on response times.
We already work as one firm and share resources across our network of offices and we will continue to do this to ensure that, regardless of the challenges we are all likely to face in the coming weeks, we minimise any possible disruption in how we serve our clients.
We have the ability to conduct remote meetings through systems such as Microsoft Teams and other applications.
We are conscious too that the disruption caused by the outbreak of Covid-19 will vary depending on the nature of our clients' business and the sectors they operate in. We will remain on hand to support and advise you as required to ensure that you have the best prospects of successfully meeting the challenges, in whatever shape or form, that lie ahead for you and/or your business in the coming weeks.

Should you have any questions at this stage, please do not hesitate to get in touch with your usual Johnston Carmichael adviser. With Government advice being updated daily, we will be in touch with any further updates that we think may be helpful.