Online guide powers up support for tech sector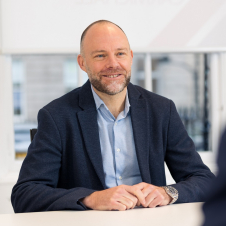 Shaun Millican
Business Advisory Partner
Hotspots from Oban to Orkney have been tracked as part of a new interactive guide to the growing Scottish technology sector produced by Johnston Carmichael.
Representatives from Scotland's most exciting technology clusters, including Edinburgh's Codebase – the UK's largest start-up incubator - Glasgow's life sciences pioneers, Dundee's famous gaming sector and Aberdeen's oil and gas innovators, feature on the interactive guide. The intuitive tool lets you tap and track the burgeoning scene and explore hot spots across the country.
Johnston Carmichael revealed the online guide to support one of the country's premier technology investor showcase events, Engage Invest Exploit (EIE). The annual conference, which counts Johnston Carmichael amongst its sponsors, features 60 innovative, data-driven high growth companies, pitching for seed to series A funding. EIE 2018 takes place on Thursday 19 April in Edinburgh.
In 2016, the digital technologies sector contributed £5.9bn to the Scottish economy, more than four per cent of GVA. The sector's GVA is forecast to grow by 38% to 2024, making it the fastest growing industry in Scotland. Over 90,000 people now work in digital technologies roles across the economy.
Shaun Millican, Head of Technology at Johnston Carmichael, said:
"As our new 'tech tracker' highlights, Scotland's tech scene is extremely diverse both geographically and in scope, with a wide variety of tech, life sciences and clean energy entrepreneurs establishing exciting businesses across the country. We have a world class tech ecosystem and Johnston Carmichael is proud to be the go-to firm for our tech innovators and incubators.
"Working across our 11 offices, our entrepreneurial team assists start-ups and scale ups at all stages of their growth journey, helping them to efficiently raise finance and make smart business decisions."
Technology is a strategic growth area for Johnston Carmichael. The firm has built up a team of specialist advisers, drawn from departments ranging from innovation taxes to corporate finance, which delivered £65m of tech-focused corporate finance deals last year alone.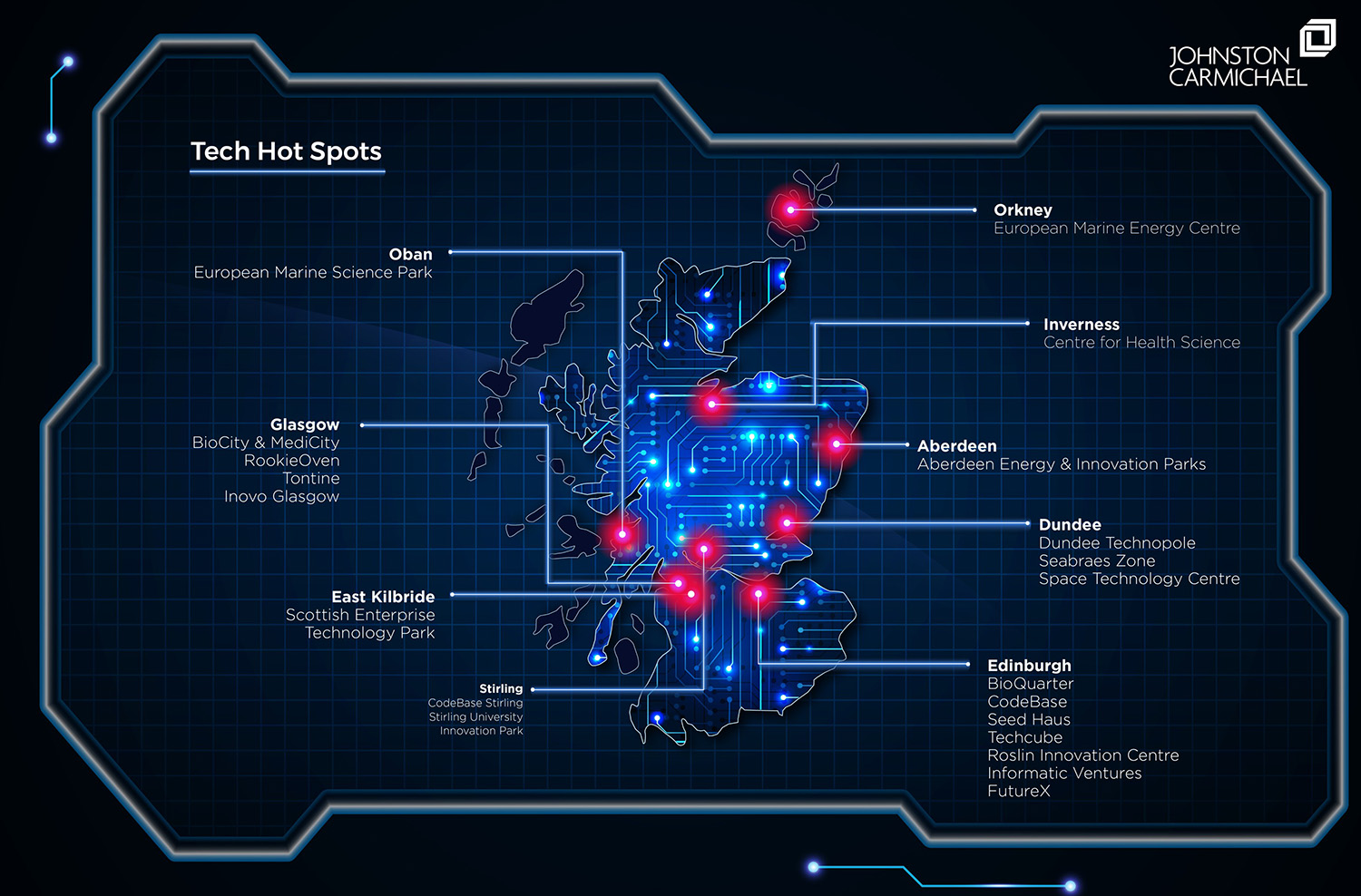 Through partnerships with some of the Scotland's most-informative technology events, including EIE, Scottish EDGE and StartUp Summit, Johnston Carmichael actively engages and supports the scene.
Rebecca Pick, Founder and Chief Executive, Pick Protection, added: "From payroll to tax & accounts, we outsource a lot to JC which is brilliant as it allows us to focus less on certain financial matters and the ever-changing legislation, and more on growing the business. When we were fundraising, JC helped advise and guide us ensuring we were EIS qualified which was vital for securing that early stage investment and they're now assisting us with our R&D claim. They've been a great help since we started the company and really get the entrepreneurial mindset."