Johnston Carmichael Wealth go the extra mile for Glenalmond College
Leading independent Chartered Financial Planners Johnston Carmichael Wealth have completed the 24-hour #Coll24 relay challenge as sponsors of Glenalmond College's #Challenge175 fundraising campaign.
Almost £3,000 has been raised by 23 members of the Wealth team, who each ran - or in one team member's case, paddle-boarded - 10km over the 24-hour challenge period, from noon on Saturday 1 May to noon on Sunday 2 May, to fund bursary places at the school.
Three of the Johnston Carmichael Wealth team are Glenalmond College alumni, and have first-hand experience of the merits of attending the school.
John MacLean, Client Liaison in the Wealth team and an 'OG' ('Old Glenalmonder'), said, "I have very fond memories of my time at Glenalmond and thoroughly enjoyed reminiscing with my colleague Stephen Titterington, also a former pupil, as we completed our #Coll24 10k! It's fantastic to be able to help raise money to support the next generation of talented Glenalmonders."
Craig Hendry, Managing Director of Johnston Carmichael Wealth, said: "We're very proud to have sponsored #Challenge175 and #Coll24, raising funds to support young people with great potential.
"The event was a brilliant way to bring the team together virtually as we completed our 10ks all over Scotland. Our collaborative team spirit and being able to make a positive difference to people's lives are two things we pride ourselves on at Johnston Carmichael Wealth, and the Glenalmond challenge combined those ideals perfectly."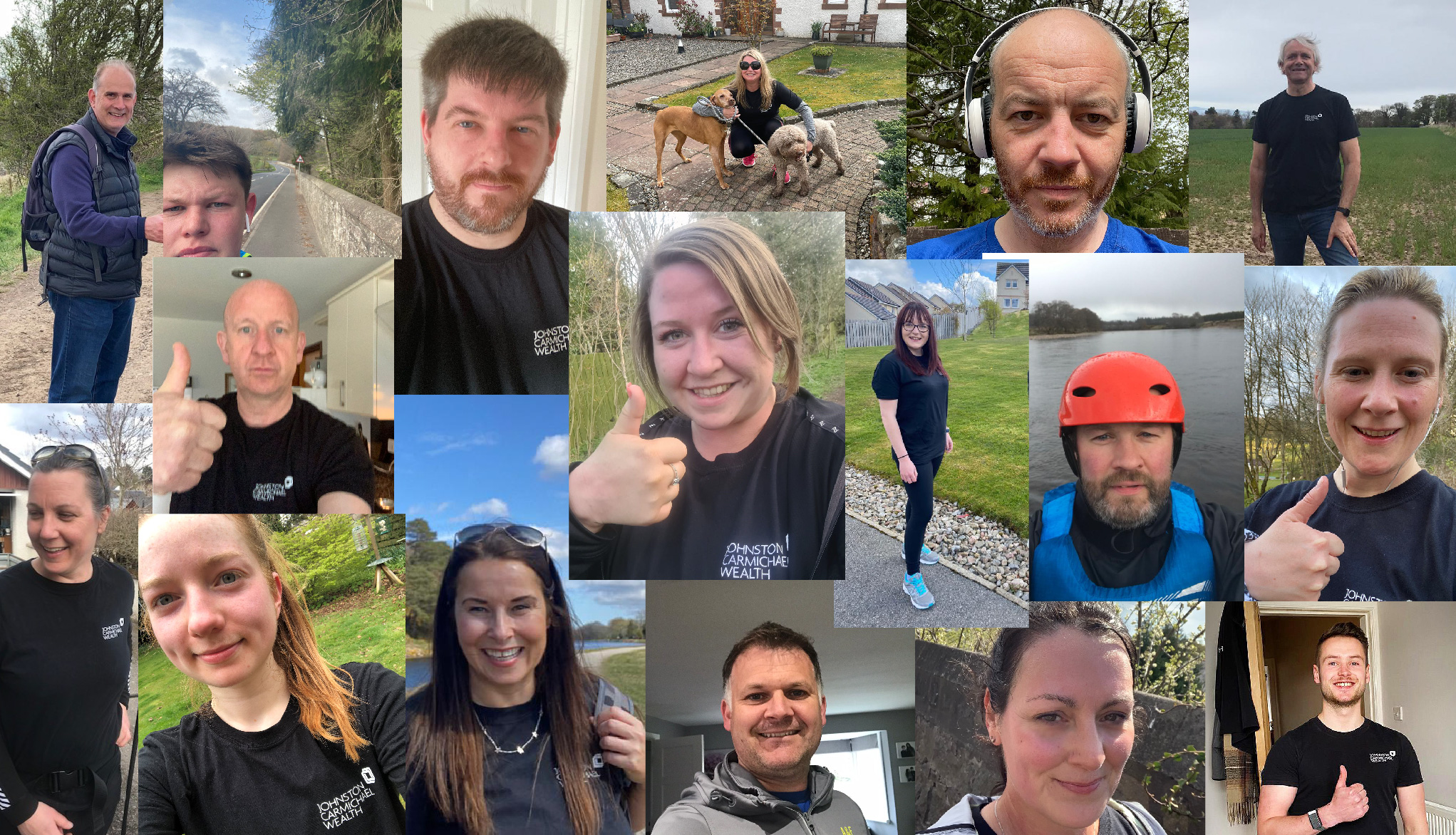 Glenalmond College is an independent day and boarding school in Perthshire. The #Coll24 event was the culmination of the school's #Challenge175 initiative, which was launched in March 2021 and challenged pupils, former pupils, staff, and all those with links to the school, to collectively complete 175,000 kilometres by noon on 2 May 2021.
#Challenge175 forms part of the school's Transform175 campaign, which aims to support talented young people as Glenalmond approaches its 175th anniversary in 2022. A fundraising goal of £175,000 has been set, to fund bursary places for students who would not otherwise be able to benefit from a Glenalmond education. So far the total raised has reached almost £70,000, with a number of activities still underway.
For more information, visit the team's JustGiving page here.
Johnston Carmichael Wealth Limited is authorised and regulated by the Financial Conduct Authority.