Johnston Carmichael supports px Group with the latest step in its growth strategy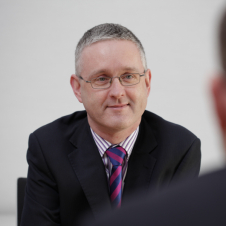 Gordon McCarlie
Corporate Finance Director
The Corporate Finance team of leading independent firm of chartered accountants and business advisers, Johnston Carmichael, has recently assisted leading infrastructure solutions business px Group with its acquisition of Fairport Engineering.
Johnston Carmichael was engaged by px Group to carry out financial due diligence on the acquisition.
px Group is a fully integrated infrastructure solutions business, with over 25 years' experience of managing and operating highly complex assets including several of the UK's key energy sites.
Established 40 years ago, Fairport Engineering is an engineering and materials handling specialist based in the North of England.
The acquisition of Fairport, which includes Fairport Tunnelling Technologies, boosts px Group's strong presence in the UK, adding a Northwest engineering base to their existing portfolio of sites in Northeast England and Scotland. Fairport's 70+ staff will join px Group's growing team of experts.
The transaction also advances px Group's international and domestic growth ambitions, with the group now able to offer 'in-house' materials handling design, construction, and management both nationally and internationally.
Gordon McCarlie, Corporate Finance Director at Johnston Carmichael, said:
Having assisted px Group on various of their previous acquisitions we were delighted to work with CFO Sarah Hale and her team in providing financial and tax diligence on their acquisition of Fairport Engineering. This is an exciting next step for px Group and we wish them well with their continued growth.