Johnston Carmichael puts best foot forward for Kiltwalk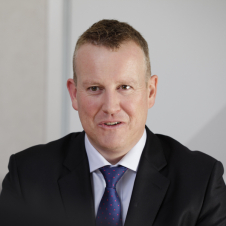 Mark Houston
Glasgow Office Head, Tax Partner & Chairman
A team of 29 eager and ever so slightly nervous people from accountancy and business advisory firm Johnston Carmichael are lacing their boots to take part in the Glasgow Kiltwalk this weekend (Sunday 24 April) as the business aims to secure a record 100 walkers in 2022.
Johnston Carmichael has been a gold sponsor of Scotland's favourite mass participation charity event for six years as part of its commitment to supporting the communities in which its 850 staff and partners live and work.
The business has 13 offices across the UK, including a growing practice in London which is focused on financial services.
With all four Kiltwalks in Glasgow, Dundee, Aberdeen and Edinburgh returning as physical events this year for the first time following the pandemic, and a Virtual Kiltwalk Weekend taking place in October, the firm has a target of signing up 100 staff and partners to put their best foot forward for charity. Individuals can fundraise for their charity of choice, and all money raised is topped up by 50% thanks to Sir Tom Hunter and The Hunter Foundation.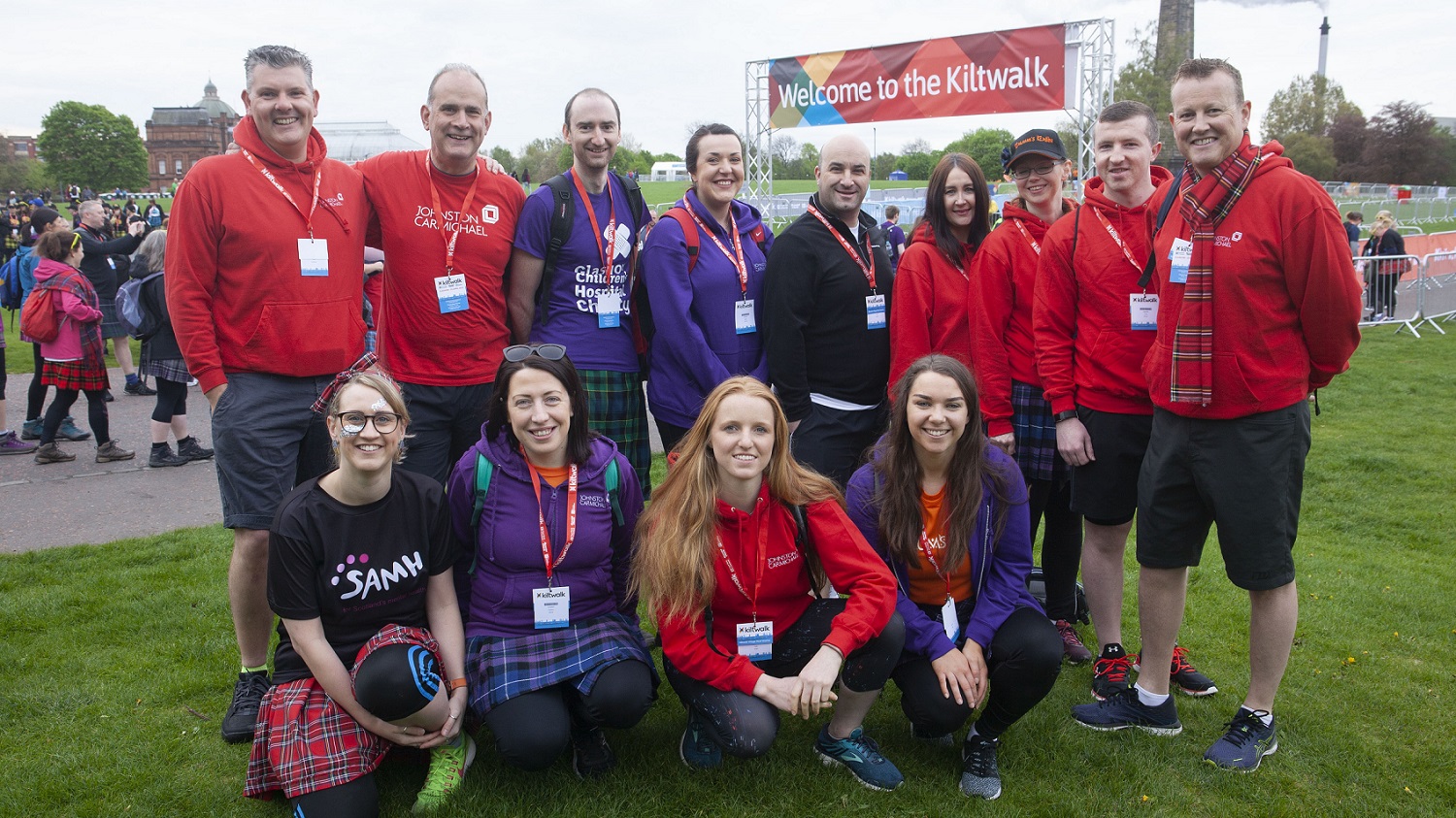 Glasgow office head, Mark Houston, is pictured far right.
First to take on the challenge is a team of 29 walkers from Johnston Carmichael's Glasgow office, who have registered for the 22.7-mile Mighty Stride taking place in the city this weekend (Sunday 24 April). The team – known as the Chartered Akiltants – will be led by tax partner Mark Houston, who is a seasoned Kiltwalker with several events under his belt.
Mark said: "I really am immensely proud to support Kiltwalk. We've been sponsors since 2016, when Sir Tom came on board, and we've never looked back as a firm. After two years of restrictions, it has been incredibly difficult for charities so it's fantastic to be able to fundraise and give back to the people who need it most. And on top of that, the Kiltwalk is always a brilliant day out."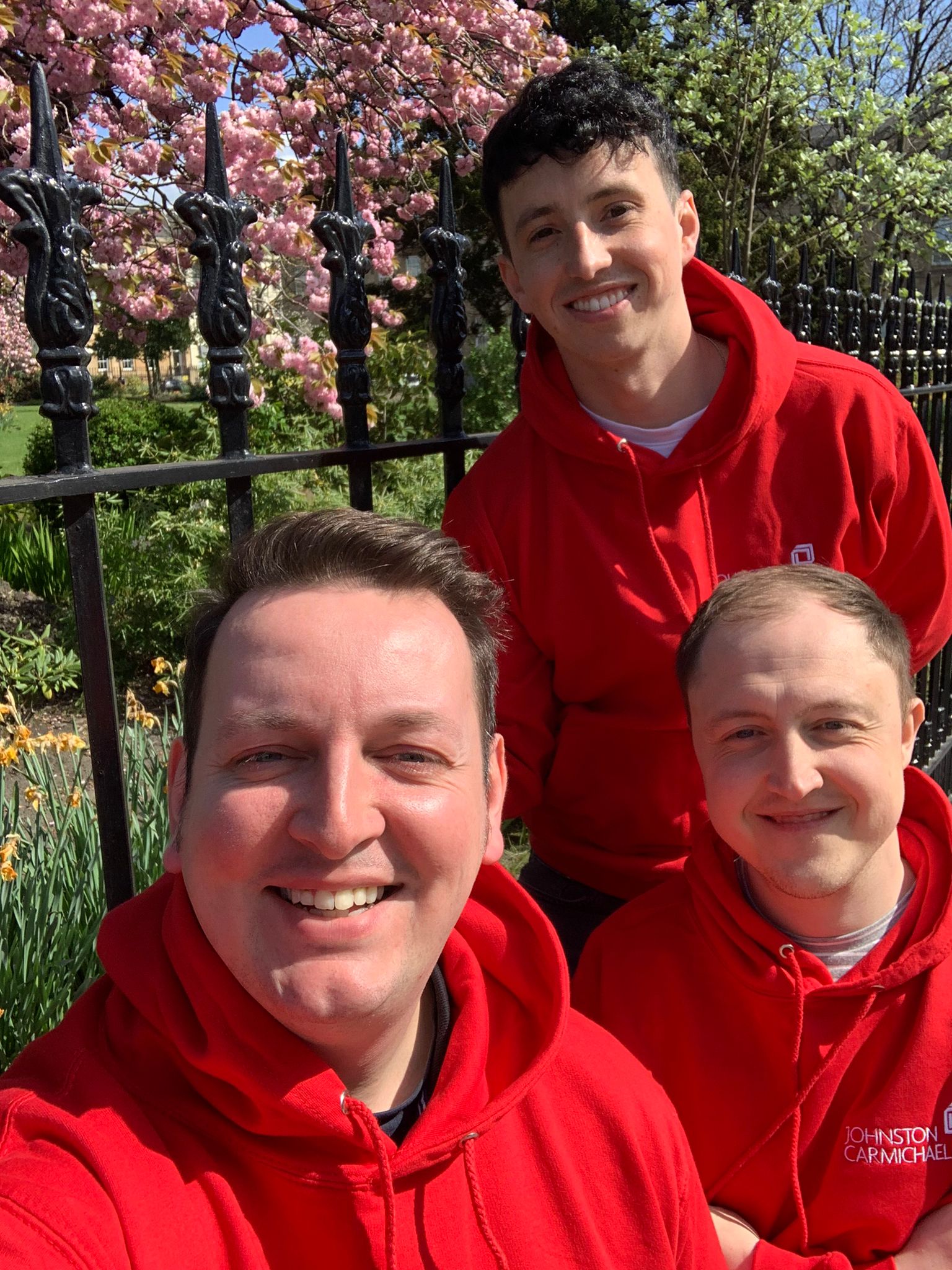 Michael McAllister, Head of Payroll, pictured far left.
However, the trusty cohort also includes a few first-timers. Among them is Michael McAllister, Director and Head of Payroll, who will be fundraising for St. Margaret's Hospice, which cared for his gran who lost her life to a heart condition in 2006.
"Our family has had a strong connection to the hospice since my gran passed," he explained. "I saw first-hand the quality and care it provides, and it means a lot to me to support the hospice and ensure that others benefit from the same consideration shown to us."
The 30-year-old from Glasgow is taking part along with two payroll colleagues. He admits they are "quite competitive" and unsurprisingly for an accountancy firm they have been counting their training mileage to see who can clock up the most steps.
They are also competing to become the fastest walker on the day – although Michael isn't too confident of taking first place.
He said: "I'm not the biggest walker so I've been practising to make sure I don't keel over before the end. We're in a competition to see who can walk fastest, but I will be happy to complete it without needing an ambulance or the first aid tent!
"I'm really proud that Johnston Carmichael is a gold sponsor of Kiltwalk and it is brilliant that we are all encouraged to take part. As part of JC's values, we talk about standing in other's shoes and there can't be a better example of how our business does this than our commitment to the Kiltwalk."