Johnston Carmichael cuts a fine figure as Ice Dundee sponsor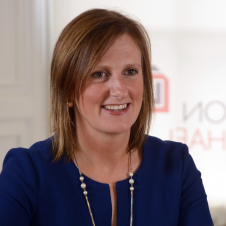 Jenn Stewart
Business Advisory Partner, Head of Rural and Dundee Office Head
Independent accountancy and business advisory firm, Johnston Carmichael, has committed to sponsoring world-class figure skating organisation, Ice Dundee, for the third year running.
Johnston Carmichael's Dundee office, led by Business Advisory Director Jenn Stewart, first became involved with Ice Dundee in 2019.
Ice Dundee's top-quality facilities and elite coaching team attracts skating talent from all over Britain and Ireland, with Dundee having garnered a reputation as a hub for excellence in Scottish performance skating. The current team of 10 skaters compete both domestically and internationally under the tutelage of Simon and Debi Briggs, renowned figure skating coaches who have trained Team GB Winter Olympians. Simon has also officiated as a technical judge on Olympic panels.
Jenn Stewart said:
"Supporting our local communities is very important to us at Johnston Carmichael and we're particularly proud to be involved with an organisation like Ice Dundee, which contributes so much to the reputation of Dundee as a fantastic place to live and work. The Dundee Ice Arena and the calibre of the professionals at Ice Dundee are such a big draw for skaters from all over the country, and it's very rewarding to see how many of the team go on to make a permanent home in the city."
One such professional skater who has put down roots in Dundee is Conor Stakelum, five-time Irish National Figure Skating Champion and the first Irish male figure skater to qualify for the European Figure Skating Championships. Originally from Dublin, Conor moved to Dundee in 2014 to pursue his skating ambitions and now works for NHS Dundee alongside competing in international figure skating competitions. Below, Conor explains how he was introduced to skating and why he has adopted Dundee as his new hometown.
How did you get into skating?
I started skating when I was 12 years old, at a temporary Christmas time ice rink in Dublin. I loved it from the beginning and kept going from there. At that time there was a permanent, Olympic-size ice rink in Ireland so I started having lessons there.
What led up to your move from Ireland to Dundee?
Unfortunately the ice rink in Ireland closed in 2010 so if I wanted to continue skating, I had to travel to Belfast. This was a 2.5 hour journey for my parents and I, and as I was still in school, I could only really skate two or three days a week - travelling up there more often would have been impossible. Nonetheless, I did this for several years and got to the point of competing internationally on the Junior Grand Prix competition in 2012.
What initially attracted you to Dundee in particular?
As I began competing internationally at a senior level, I knew I needed to try something new with regards to my training. Simon and Debi Briggs had a long track record of success with many skaters over the years and Dundee was not a long journey from my home in Dublin. I began to travel over on weekends and on my holidays from University College Dublin, where I was studying a BSc in Microbiology. Eventually I moved to Dundee and it was a brilliant decision, helping me to achieve my main goal of becoming the first man to qualify to represent Ireland at the European Championships, which would never have happened otherwise. The opportunity to train with such a great coaching team and such an amazing group of athletes in such a supportive atmosphere is very hard to come by.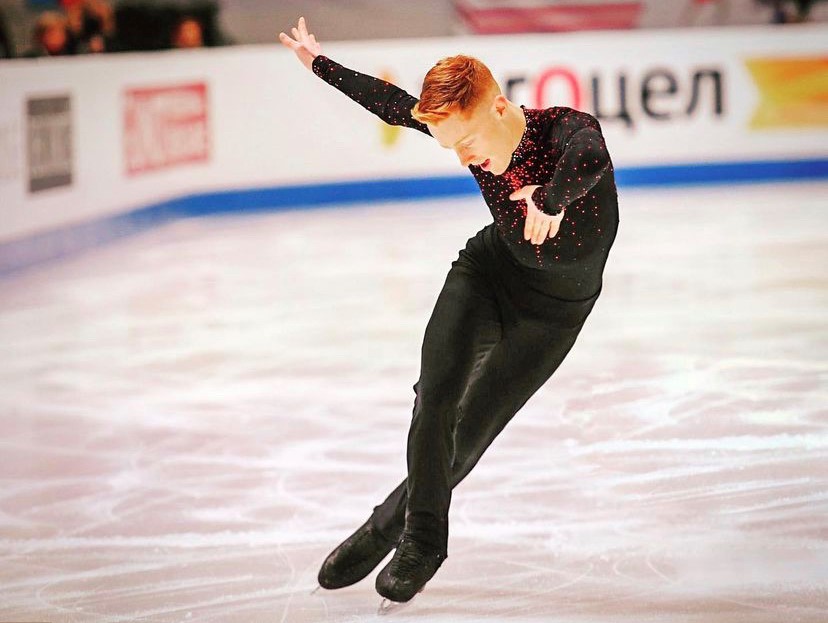 Conor Stakelum on the ice
What's a typical day in the life for you?
A normal day in my life starts at 6am. I train on the ice for two hours before going to work as a medical laboratory assistant in a cancer screening lab. I finish work in the early afternoon and then either go to the rink to train, or go to the gym for a strength and conditioning session, depending on the day.
How do you balance working in the NHS with professional skating?
Although it might sound like a very busy schedule, I don't really struggle to balance both as I've always had to manage priorities, having previously divided my time between training and studying when I was at Uni. I also find that each one gives me a break from the other and a switch in focus, which is very important to me.
What do you love most about living in Dundee?
Moving to Dundee has allowed me to pursue my goals in my skating career and take the first steps in my professional career at the same time, and it's a great place to live. My favourite thing about Dundee is that there are lots of spaces to enjoy the outdoors - I live in Broughty Ferry and it's beautiful. Even in the city centre, you're not far away from the waterfront for a really nice walk with lovely views. There have also been so many exciting developments in the city in recent years, the opening of the V&A being one of them for example.
What are your goals for the next five years?
Over the next five years my goals are to continue enjoying what I do - whatever that might look like! - and to continue to strive for excellence and improvement.