Edinburgh CA goes the extra mile for Kiltwalk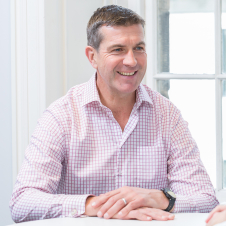 Mark Stewart
Corporate Finance Partner
Teams from Johnston Carmichael's 11 offices across Scotland are lacing up their boots in preparation for their local Kiltwalks, including one brave member of staff from the firm's Edinburgh office who is undertaking all four of the marathon hikes.
Michelle Campbell (25), an audit supervisor, took part in the Edinburgh event last year, but this time she's going just a few steps better, with a goal of completing Kiltwalks in Glasgow, Aberdeen and Dundee before finishing up with Edinburgh on 16 September. Altogether, Michelle is set to walk around 100 miles.
"I go to the gym and enjoy walking and cycling, but during last year's Kiltwalk I discovered that I had a competitive side so decided to challenge myself by doing all four this year," said Michelle.
"I'll be doing the first walk in Glasgow in aid of the Paul O'Gorman Leukaemia Research Centre and the later three will be for our office charity, which will be chosen in May."
This year Sir Tom Hunter and The Hunter Foundation will be adding 40% to all funds raised by teams in the Kiltwalk, up to a limit of £5,000 and that, says Michelle, is an added incentive to raise as much money as possible.
She's been getting in shape for the marathon-length walks by regularly clocking up 10 miles and she's got a strategy for avoiding blisters.
"Last year I did the Edinburgh Kiltwalk in a brand-new pair of trainers and didn't get one blister, so this year I'm going to treat myself to a new pair of trainers before every walk and that way I'm hoping that I won't suffer."
Mark Stewart, managing partner at Johnston Carmichael's Edinburgh office, said:
"Our staff will once again be putting their best feet forward for a great cause. We're extremely proud of Michelle for signing up to all four Kiltwalks across the country, and we're aiming to get as many of our Edinburgh staff to join her for the final hike in the capital this September."