A step ahead: what to have in your Kiltwalk kit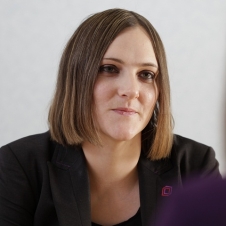 Vicky deVeres
Business Advisory Senior
It all started off as a bit of a dare in the office which quickly turned into a "Should we do this?", "Could we do this?" and then a "Well, why not?". A little gentle persuasion from the work colleagues gave us the courage to sign up for the Dundee Kiltwalk and after toying with the idea of maybe just settling for the 12 mile walk from Tayport we decided, "No, if we are going to do this, then we're going to do it right, 26 miles, BRING IT ON."
Initially there were three of us all signed up and ready to go, none of us ever having walked any sort of distance before ​and, speaking for myself, my fitness and cardio levels had seen better days. With this playing on my mind and the reality of just how far 26 miles really was, I thought I'd better lace up my boots and start walking and that's exactly what I did.
Training for the walk
I used the Kiltwalk Training Guide from the website to get an idea of the distances I needed to cover in the weeks leading up to the actual walk. I didn't follow this religiously as I have three young children at home, including 2 year old twins, and a husband that works away so I had to improvise and fit in any walks that I could, when I could. I tried not to focus too much on the distance initially, it was more about building up my stamina gradually. I started off walking in my trainers but when I progressed to walking longer distances, they started to hurt my feet so I opted to wear my proper walking trainers and found them to be so much comfier and my feet were more supported. When covering 26 miles, it is more important to be comfortable rather than fashionable. Don't make the mistake of thinking you have to do a full marathon before the day, my longest walk was 15 miles and I still managed the full walk without any injury other than 1 solitary blister.
What to wear
On the day I wore leggings under a tartan skirt and a plain red cotton t-shirt with our chosen charity "The Ninewells Cancer Campaign" logo printed on the front and the JC branding on the back. I was worried about wearing a kilt but shouldn't have been because the majority of walkers were wearing kilts or tartan of some description. Trick is to be comfortable, men in big heavy kilts were struggling.
What to pack
I carried way too much stuff in my backpack, 3 bottles of water, a jacket, enough cereal bars and snacks to last me and my colleagues a week. Next time, I'd say just stick with maybe one bottle of water and a lightweight jacket and maybe a couple of cereal bars just in case you feel peckish but definitely pack blister plasters, normal plasters and a spare pair of socks. Snacks and drinks are available at every pitstop along the length of the walk and the Kilties and Kiltwalk team were never far away if you needed anything.
Walking with friends/colleagues
I walked with two of the girls from the office, Lesley and Elle, and my boss Roddy. The best thing about working in quite a small office is that we're all really close so keeping a conversation going for 7 hours was easy. We also met a lot of people along the way so there was always someone to chat to. Lesley did provide some entertainment with her singing skills, with her headphones in I must add, while Elle and I had to Guess That Tune. Walking with friends certainly encourages you and whenever one of us was beginning to struggle we always tried to pick each other up. Having some of our friends and family at the pitstops helped hugely, they were always cheering us on and kept us going.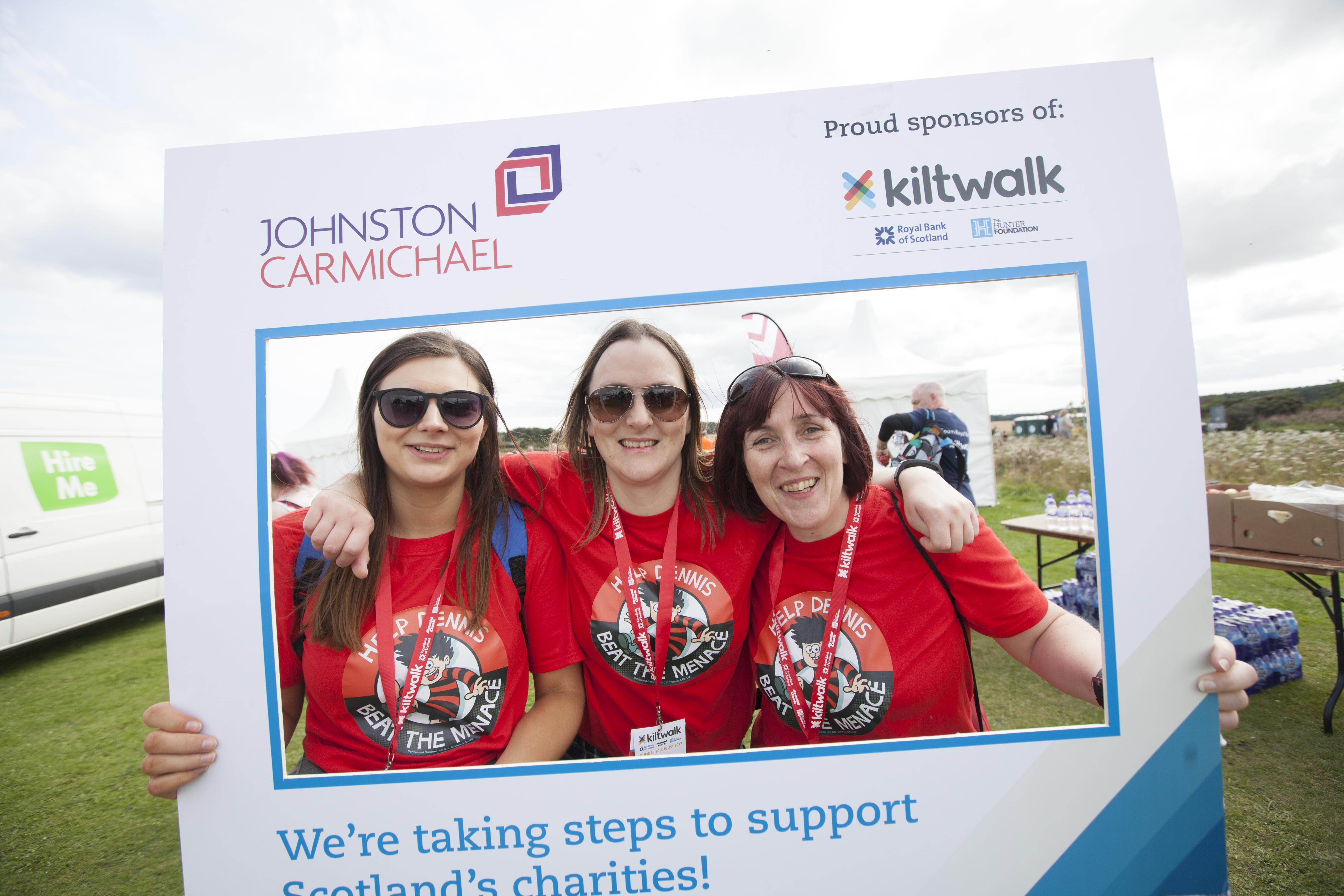 Are You taking part this year?
I haven't signed up as yet but I'm considering volunteering on the JC stand or even as a Kiltie - the Kiltwalk event staff. The atmosphere on the day was brilliant so being a part of that in any capacity would be enjoyable for me. I really want to walk though so that would be my aim if I can sort my back out. At some point I'd like to do all four walks but it won't be this year.
For those people who are unsure about signing up, just do it, what have you got to lose? If 26 miles is too much, try the Big Stroll at 12 miles or The Wee Wander which is 6 miles. The best thing about this event is that it's aimed at everyone and you can bring along your children and the rest of the family and get them involved. It's a very inclusive event, everyone is there for the same thing, to raise money and awareness for the charity/group/cause that means something to them with the bonus of anything raised being topped up by 40%. It was very inspiring and emotional hearing people's stories. It made me appreciate how lucky I am and gave me a sense of achievement.​
Want to Walk With Us this year? Visit our dedicated Sponsorships page and sign up here.