We're local, we're national and we're all connected.
At Johnston Carmichael, we've been connecting businesses and communities for over 80 years, across Scotland. Through sponsorships, we associate our brand with partners who share our values and ambitions.
The sponsorships and partners we choose reflect the geographical areas in which we live and work as well as the key sectors our clients operate in. But on an additional level, they reflect our ambition to make positive change in our local communities, and help us offer unique experiences to our staff and our clients.
What we sponsor
We are currently involved in a range of sponsorships which support the local areas aligned to the 12 offices we have across Scotland and support the key sectors our clients are based in, from food & drink and agriculture, to technology and life sciences.
Spotlight on...The Kiltwalk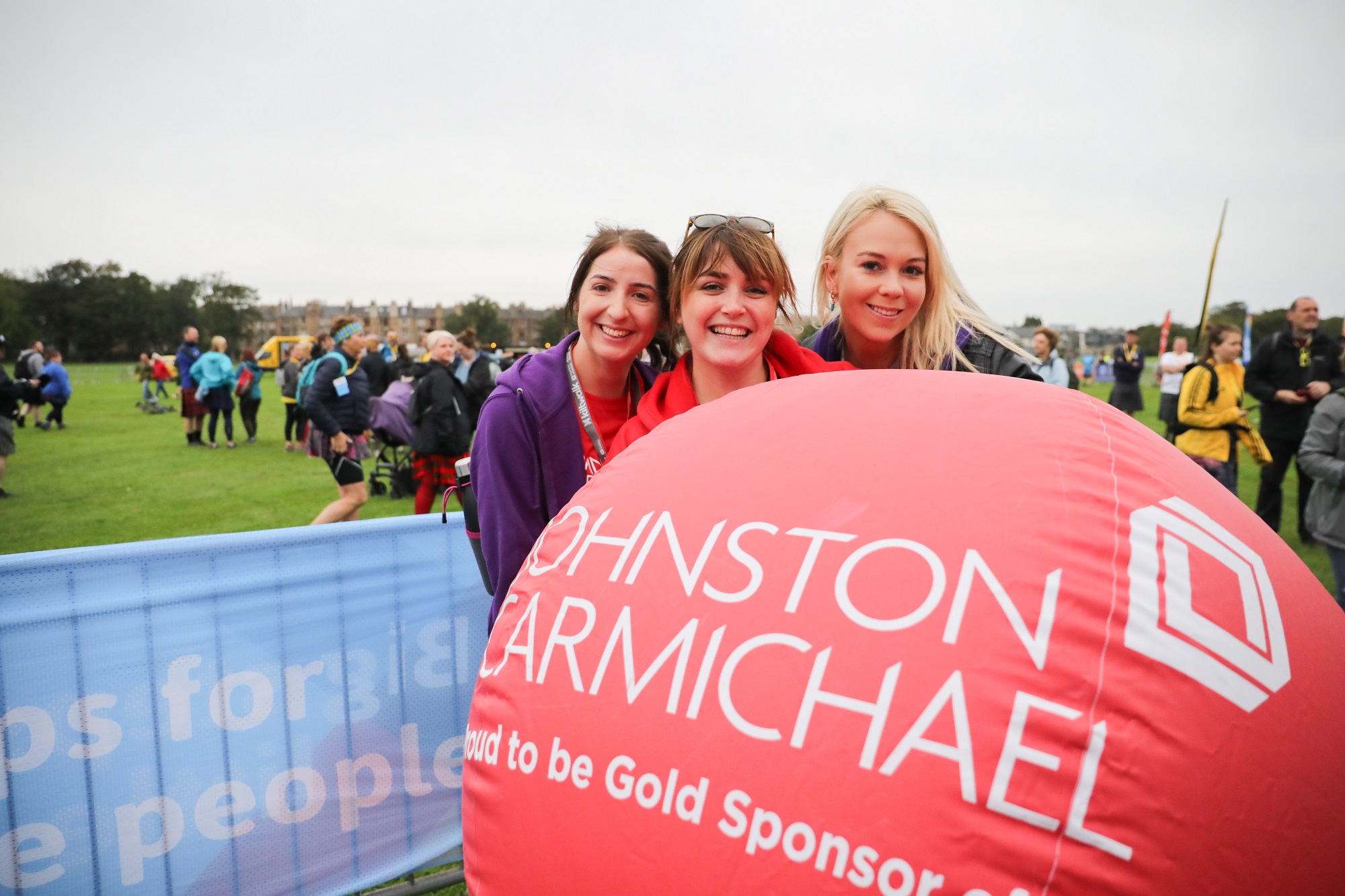 We are thrilled to be Gold sponsors of The Kiltwalk for a fourth year running, enabling us to support the communities in which we live and work, With 850 staff and partners in our business, we really can make a difference and we've been urging our staff to raise as much as they can for each event. It is truly rewarding to know that every stride, stroll and wander will help to transform lives all across Scotland.
We've raised a fantastic £45,000 for charities across Scotland as part of our Kiltwalk efforts since taking on Gold Sponsorship.
This year we would love for you to #walkwithus at any of the four Kiltwalks in Edinburgh, Glasgow, Dundee and Aberdeen - simply get in touch if you'd like to join us as we stride all over Scotland.
We really value the contribution by Johnston Carmichael's employees. It's hugely rewarding to see how the company's staff got behind the Kiltwalk as part of the gold sponsorship deal.
Paul Cooney
CEO, Kiltwalk
Our sponsorship criteria
Geographical relevance - it should be able to support and reflect the geography of our business, with either a Scotland wide appeal or profile in one of our 11 locations.
A good fit with our business - the aims and values of the sponsorship should be aligned with our own
Complement our other activities - it should work well with our other business and marketing activities
Timescales - we rarely consider sponsorships with less than six months notice. This ensures we have ample opportunity to plan and execute activity to support each sponsorship
Exclusivity - we require exclusive rights in our industry sectors
Find out more about the work and the team at Johnston Carmichael.