When it comes to choosing a financial planner, it can be difficult to know what the right decision is. So, what are the benefits of choosing Johnston Carmichael Wealth?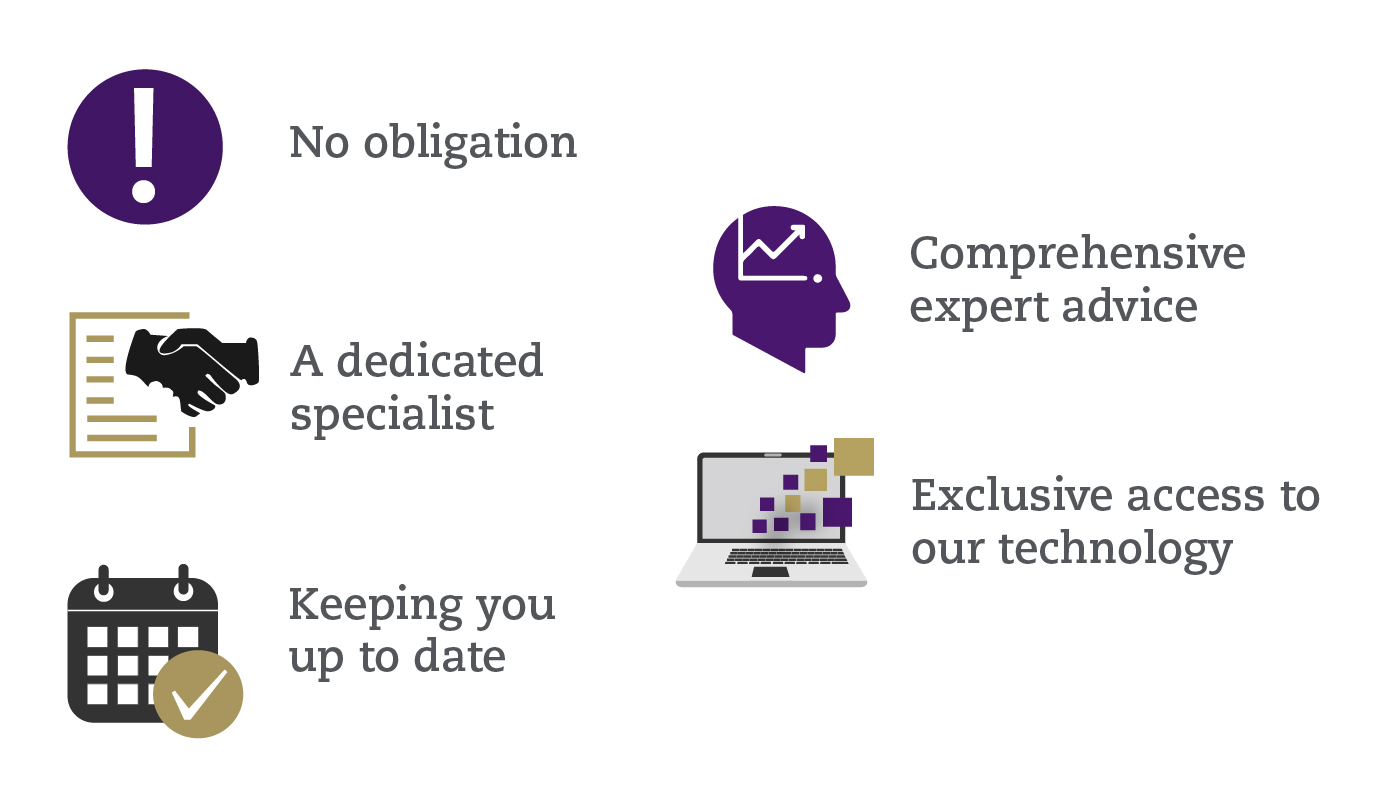 No obligation
An initial meeting with one of our financial planners comes with no cost or obligation – we want to ensure you have the time and information you need to decide whether our planners are suited to you.
Comprehensive expert advice
Our team of financial planners is highly qualified. We use our knowledge and experience to assess your circumstances, identify any gaps that stand in the way of achieving your goals, and recommend and implement tailored solutions that work for you. Our partnership with Square Mile strengthens our expertise further, with their independent research providing an in-depth analysis of the funds market that we can use to inform our advice. In addition to this, as part of Johnston Carmichael we have access to the wider financial expertise of our colleagues across the full spectrum of accountancy and taxation services.
A dedicated specialist
Depending on the client package you choose, you will be assigned a dedicated financial planner and a client care liaison who will keep in touch regularly to ensure that your goals and planning are given the undivided care and attention they deserve. Your financial planner will invest the time in really getting to know you, your family and your ambitions so they can build the most effective plan and will proactively raise any anticipated changes and the impact of these. We hold annual investment reviews to discuss your plan and progress towards your goals, so you can rest assured that your affairs are taken care of.
Exclusive access to our technology
Our online platform and app, TheWealthHub, provides you with a clear view of all your finances. Your investments, savings, pensions, insurances, bank accounts, credit cards, mortgages, loans and property, alongside all the associated paperwork, are stored together in one secure place, allowing you to easily track and manage your finances. Your financial planner can also securely share documents and communicate with you via TheWealthHub, so you have access to everything you need, anytime and anywhere.
Keeping you up to date
We believe in helping our clients understand as much as they can about their finances and the best way to achieve their goals. As well as clearly explaining the risks and benefits of all the options available to you, we host regular events and produce written and video insight to keep you abreast of relevant developments.