Why the low and no alcohol sector is here to stay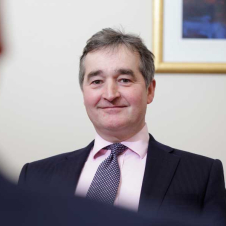 Adam Hardie
Business Development Partner and Head of Food & Drink
This article first appeared in The Scotsman on 30 January 2023.
Every New Year people across the country will commit to attempting "Dry January" to recover from the excess of a heavy festive period.
But in recent years it has become clear that for many a switch to low/no alcohol is not just a fad, and that it is a drinks market that is very much here to stay.
New figures released by IWSR Drinks Market Analysis shows low-to-no beer, cider, wine and spirit products grew over 7 per cent in volume across 10 key global markets in 2022, including the UK, US, Australia and Japan.
The market value of these products surpassed $11 billion, up from $8 billion in 2018, which underlines its huge rise in popularity.
IWSR further predicts consumption of low and no alcohol drinks will rise by a third again by 2026 – another impressive sign for the future.
In more good news for the sector, social media platform Pinterest – which predicts the biggest trends for the year ahead based on consumer insights – suggests the popularity of non-alcoholic drinks will rise again across 2023.
The site believes Gen X will drive this trend across the year, and we will see a further increase in demand for mocktails and low-ABV options.
All the current data is painting a very positive picture for the sector.
Sometimes we have drinks trends that die out after a few months – such as hard seltzers – but this doesn't feel like one of those.
Why do I think this market is proving so successful? There are various reasons.
Firstly, clearly one of the big trends in food and drink is health and wellness. Data shows that consumers are generally reducing their intake of alcohol, partly inspired by the Covid pandemic, which has made everyone focus on their wellbeing.
There's also a rise in people switching between alcoholic and non-alcoholic drinks on a night out, rather than purely drinking alcohol. IWSR research showed 58 of no/low consumers report that they now choose to switch between no/low and full-strength alcohol products on the same occasion.
Designated drivers are also increasingly demanding something a bit fancier to enjoy with their dinner, rather than sticking to water.
One of our clients is alcohol-free spirit Feragaia. It's an amazing product, and you really think you're tasting a spirit when you drink it.
Feragaia distil their botanicals over several days and you can really taste the depth of flavour because of this more rigorous production process than other alcohol-free spirits
The company, which recently opened a distillery in Glenrothes, Fife, raised a substantial investment to expand. It's been phenomenal to see such a high level of interest in an early-stage growth business.
Feragaia, as a brand shows the huge potential in the market, and that you can build a strong business right here in Scotland.
The challenge with any brand in this sector will be achieving successful distribution. Understanding your target markets is also key for companies moving forward.
From a business perspective, it's worth pointing out that low and no-alcohol should be more profitable. Using spirits as an example, prices are broadly similar in alcoholic and non-alcoholic ranges, but if there's no alcohol in it, producers don't have to pay any duty on the product. Tax on Scotch whisky in the UK currently stands at 70%, underlining how much better the margins are.
Companies can also access innovation and R&D tax relief if starting up a new business, which can be very useful in the early stages of their growth plans.
Given the downturn of hospitality during Covid, there's undoubtedly appetite for new brands to light up the sector and bring consumers back in.
The low and no-alcohol sector is in a great position right now and I'm confident even better days are ahead for this thriving industry
Get in touch
If you'd like to discuss this further, please don't hesitate to get in touch with myself, a member of our Food & Drink team, or your usual Johnston Carmichael adviser.