Wealth Investment Commentary – March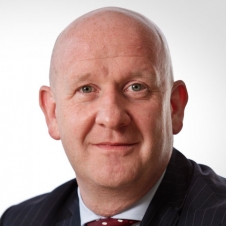 Craig Hendry
Managing Director & Chartered Financial Planner
February has seen a positive turn in markets as speculation that Saudi Arabia and Russia want to hold oil production at current levels. This has led to further hope that the OPEC cartel will act at their next meeting. The FTSE 100 ended the month up 0.61%
In the UK unemployment remains at 10 year lows – however wage inflation remains meagre at 1.9% – indicating that a rise in interest rates remains some distance away.
Although the markets are have recovered from their January lows, the price of gold has steadily increased and gilt yields have eased as investors look to so called 'safe havens'.
Despite agreeing a 'new deal' for the UK in European Union, we will be heading to the polls on 23 June to decide the UK's fate in the EU. As we approach this date it is likely that volatility will increase the closer to polling date. This has led to the pounds sharpest one day decline against the dollar in over seven years.
FTSE 100 – 6,174.57
GBP/USD – 1.4314
GBP/Euro – 1.2920Brent Crude $39.52
Gold – $1,241.70 (per oz)
If you would like to discuss anything contained in this article, please contact a member of our Wealth Team by email on enquiries@jcwealth.co.uk or your usual local office Financial Planner.
Nothing in this communication constitutes advice to undertake a transaction and professional advice should be taken before investing. Any observations are purely commentary on markets. This material is not investment research and the content should not be treated as an offer or invitation to buy or sell securities. Past performance is not a reliable indicator of future results and is no guarantee. The value of investments may fall as well as rise. Changes in exchange rates between currencies can cause investments or income to go up or down.
Disclaimer: While all possible care is taken in the completion of this document, no responsibility for loss occasioned by any person acting or refraining from action as a result of the information contained herein can be accepted by this firm.