Video Investment Commentary - Legal and General Investment Management – July 2021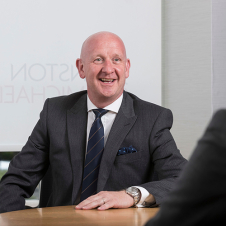 Craig Hendry
Managing Director & Chartered Financial Planner
Francis Chua, Multi-Asset Fund Manager at Legal & General Investment Management, discusses with our Wealth team how their investments have performed over recent months and shares his thoughts on the outlook for the future.
The three key areas of discussion in the video are:
How markets have been performing
The key risks
What does this mean for the individual strategist?
Francis comments, "At the moment we are constructive on markets. We can see a continued recovery globally; we see economies reopening around the world as well as rapid vaccine roll out in many parts of the world. So that's positive. The key risk for us is inflation; it affects the way bonds perform. Bonds play a key part in our portfolios. They're there to provide diversification, and protection against equity sell offs. In a high inflation scenario, both equities and bonds can fall at the same time, so that's a key risk for our funds.
"A theme that we think is increasingly important is around decarbonisation. We accept the world is going green and we want to participate in this. Our portfolios have been participating through two L&G ETFs, the Clean Water and the Clean Energy ETFs, which gives us an exposure to a basket of companies that are in the decarbonisation theme."
You can watch the full video below:
Get in touch
The Johnston Carmichael Wealth team is here to support you. If you have any questions about your investments or other financial matters, please do not hesitate to contact me, Craig Hendry, or your usual Johnston Carmichael Wealth Financial Planner.
Disclaimer: Johnston Carmichael Wealth Limited is authorised and regulated by the Financial Conduct Authority.
This communication is intended to provide a general review of certain topics and its purpose is to inform but not to recommend or support any specific investment or course of action.
Figures refer to the past and past performance is not a reliable indicator of future results. The value of your investments and any income from them can go down as well as up and you may not get back the original amount invested.
The views and opinions expressed in the video are those of Legal and General Investment Management and should not be considered to be a recommendation or solicitation to buy or sell any investments or funds mentioned.