Video Investment Commentary from LGIM - May 2022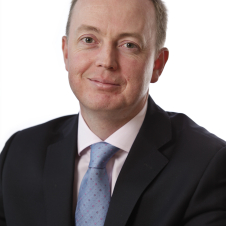 David Watson
Chartered Financial Planner
Katherine George, Sales Manager, Strategic Partnerships at Legal & General Investment Management, discusses with Paul Measures, Head of Intermediary Sales at LGIM the topic of Investment Stewardship.
The three key areas of discussion in the video are:
What is investment stewardship?
What range of topics are you engaging on?
Can you give some examples of the positive change made by your engagement?
Katherine comments: "When we talk about stewardship, we're talking about taking care of or looking after something. In terms of investment stewardship, that's in relation to the assets that we look after on behalf of our clients. LGIM looks after roughly £1.4 trillion on behalf of our customers and as stewards of that capital, it's our responsibility to police those companies in which we invest. The idea of doing this is to generate long term value and sustainable benefits for the economy, the environment and the wider society as a whole."
"We engage with companies across a wide range of topics. 29 metrics are used across environment, social governance and transparency. Transparency is a relatively new one that we have added and it's not just about what companies are reporting but also how they are reporting. We look at topics across the high-level pillars that you'll probably know, such as the environment where we might look at a company's carbon reserves or governance where we might look at board remuneration. But we are also engaging on smaller sectors or themes that you may not be as familiar with, for example we could be working with a pharmaceutical company on antimicrobial resistance or fast fashion companies on water scarcity and how they deal with their waste. It's important that all of our engagement activity is governed by stewardship codes and they cover different sectors but also different regions as well."
"There have been terrible problems in Brazil with regards to deforestation in biodiverse regions such as the Amazon. At the recent COP26 Climate Change Summit in Glasgow, we teamed up with 30 institutional investors representing $8.7 trillion of assets and together signed an agreement to end deforestation in relation to commodities and agriculture by 2025. To support this, we recently engaged directly with government officials in Brazil and threatened to disinvest in food and agriculture companies in the region but also all Brazilian government bonds. In response to this, the Brazilian government set a moratorium on setting fires in the Amazon. In addition, while you know this is an evolving piece, we continue to monitor soy and cattle companies in the region and their links to deforestation. We've also started a similar piece of work in Southeast Asia with regards to palm oil plantations."
"Another example could be in Big Tech where you'll recall the devastating terrorist attacks in New Zealand in 2019 which were live streamed across tech platforms. In response to this, we teamed up with 100 institutional investors representing over $7 trillion worth of assets and together we aggressively engaged with these Big Tech platforms to strengthen their controls on privacy and extreme content monitoring. These companies are now spending huge sums of money, some spending upwards of $4 billion a year on monitoring extreme content online."
You can watch the full video commentary below.
Get in touch
The Johnston Carmichael Wealth team is here to support you. If you have any questions about your investments or other financial matters, please do not hesitate to contact me, David Watson, or your usual Johnston Carmichael Wealth Financial Planner.
Disclaimer: Johnston Carmichael Wealth Limited is authorised and regulated by the Financial Conduct Authority.
This communication is intended to provide a general review of certain topics and its purpose is to inform but not to recommend or support any specific investment or course of action.
Figures refer to the past and past performance is not a reliable indicator of future results. The value of your investments and any income from them can go down as well as up and you may not get back the original amount invested.
The views and opinions expressed in the video are those of LGIM and should not be considered to be a recommendation or solicitation to buy or sell any investments or funds mentioned.