Video Investment Commentary from Cornelian - April 2022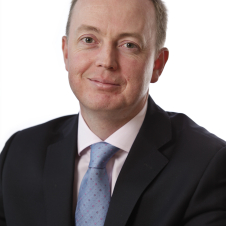 David Watson
Chartered Financial Planner
Whilst central banks tighten monetary policy and companies face the prospect of a reduced end to demand growth and higher input costs, the outlook for risk assets looks problematic.
However, Hector Kilpatrick, Investment Manager at Cornelian, goes on to assess some of the factors which might relieve these concerns.
You can watch the full video commentary below.
Get in touch
The Johnston Carmichael Wealth team is here to support you. If you have any questions about your investments or other financial matters, please do not hesitate to contact me, David Watson, or your usual Johnston Carmichael Wealth Financial Planner.
Disclaimer: Johnston Carmichael Wealth Limited is authorised and regulated by the Financial Conduct Authority.
This communication is intended to provide a general review of certain topics and its purpose is to inform but not to recommend or support any specific investment or course of action.
Figures refer to the past and past performance is not a reliable indicator of future results. The value of your investments and any income from them can go down as well as up and you may not get back the original amount invested.
The views and opinions expressed in the video are those of Cornelian and should not be considered to be a recommendation or solicitation to buy or sell any investments or funds mentioned.