Video investment commentary from BMO - August 2021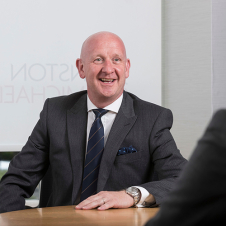 Craig Hendry
Managing Director & Chartered Financial Planner
In this update from BMO Global Asset Management, Investment Manager, Kelly Prior reviews the last few months for the markets and gives her thoughts on what the remainder of the year may hold.
She will touch on some key topics for investors such as inflation concerns, and how this has been reflected in your Lifestyle fund portfolio. It has been a positive period of returns for the funds and markets, with equities continuing to drive returns. Also being discussed is key considerations for the coming months and what is to be expected from the markets ahead.
The Johnston Carmichael Wealth team is here to support you. If you have any questions about your investments or other financial matters, please do not hesitate to contact me, Craig Hendry, or your usual Johnston Carmichael Wealth Financial Planner.
Disclaimer: Johnston Carmichael Wealth Limited is authorised and regulated by the Financial Conduct Authority.
This communication is intended to provide a general review of certain topics and its purpose is to inform but not to recommend or support any specific investment or course of action.
Figures refer to the past and past performance is not a reliable indicator of future results. The value of your investments and any income from them can go down as well as up and you may not get back the original amount invested.
The views and opinions expressed in the video are those of BMO and should not be considered to be a recommendation or solicitation to buy or sell any investments or funds mentioned.