The new customs declaration service (CDS)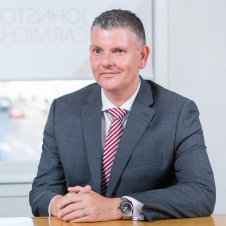 Paul Cochrane
Tax Director
In August 2018, HMRC are due to launch a new service for declaring the import/export of goods outside of the EU.
This new customs declaration service will affect businesses that import or export goods between the UK and non-EU countries.
Why the new service?
The current system for monitoring and managing customs declarations, Customs Handling of Import and Export Freight (CHIEF), is out dated and cannot be easily updated to meet new requirements.
The decision to replace CHIEF with CDS was made before the EU referendum, and the new system will be able to handle any potential increases in the volume of declarations that could result from the UK's exit from the EU.
How will it impact on businesses?
The current CHIEF system is used by businesses to process declarations for goods entering and leaving the UK or EU through ports and airports, to calculate and pay the correct amounts of duty and taxes, and to complete customs information electronically.
The new CDS system will used for the same things, but with some differences including:
Access via GOV.UK using a Government Gateway account
The ability to find several new and existing services in one place – i.e. viewing previous import and export data on pre-defined reports, applying for new authorisations and simplifications, and checking your duty deferment statement
Access more online help including self-service tools, guides and checklists
A requirement to provide additional information for declarations made under the World Customs Organisation Kyoto Convention, currently being implemented in the UK through the Union Customs Code (UCC)
What happens next?
HMRC is currently testing CDS with industry, software providers and other agents involved in the computerised inventory systems that control the movement of goods in and out of the UK.
The intention is to phase in CDS between August 2018 and early 2019, with CHIEF continuing to run during this time to aid transition. If CDS is not ready at that time, an updated version of CHIEF will be in position to act as a back up.
How we can help
If you use a customs declaration software package, you or your agent will be given instructions by your software provider when they are ready for you to start making declarations on CDS.
We're here to help. Our team has a wealth of experience in this area and can help your business integrate the new Customs Declaration System with your existing procedures and reporting software. Contact Paul Cochrane, for more information.