Authorised Economic Operator (AEO) Status - it's time to get accredited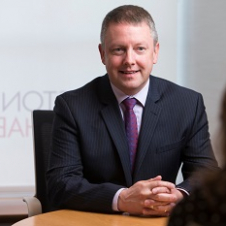 AEO is a globally recognised supply chain quality mark, which indicates that your customs controls are efficient and compliant, giving quicker access to certain simplified customs procedures, and in some cases, the right to 'fast track' through some customs, safety and security measures.
The impact of Brexit and the Union Customs Code
With the introduction of the Union Customs Code and Brexit on the horizon, UK importers and exporters could face significant financial and supply chain implications such as:
Increased administration costs
Import VAT paid on goods imported to home use leading to cash flow problems
Lengthy delays at Borders for Customs Inspections leading to the potential delay in fulfilling contracts and disappointed customers
Customs Guarantees for actual and potential debts on customs duty, leading to unwanted bank charges
For businesses with trade interests across the globe and in particular the EU, there is no time like the present to start investigating AEO accreditation and the positive benefits it could have on your business in an ever evolving trade landscape.
Why is AEO important to your business?
AEO is likely to become increasingly important within the supply chain arena, as it will allow businesses to streamline their customs processes and fast-track shipments through certain customs procedures.
As a result, obtaining AEO status is now a 'must have' for UK importers and exporters. An AEO accreditation shows your customers and potential customers that you:
Have robust import/export procedures
Have qualified personnel competent in the operation of those procedures
Are financially solvent
Have a secure transportation system
From faster customs clearance at borders to reductions in your bank guarantee for actual import duty debt by up to 70%, there are many advantages of being AEO authorised.
How can we help?
The timescales for AEO application can be lengthy and businesses will soon need to make the decision whether or not to apply if they are to have accreditation in place in time for March 2019.
If you want to compete as a supplier of choice in an international market post Brexit, you'll need to act now.
The Johnston Carmichael indirect tax team have expertise in this area and are ready to help you secure your AEO accreditation.
Contact me, Alistair Miller at Alistair.Miller@jcca.co.uk or another member of the team for an initial chat.