The Kiltwalk challenge: from volunteer to walking the Mighty Stride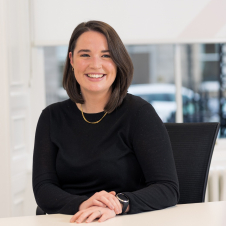 Fiona Robbins
Event Manager
Everyone has their own reasons for lacing up their boots and taking on the Mighty Stride Kiltwalk challenge. With only a couple of weeks to go until this year's Dundee Kiltwalk, we caught up with Fiona Robbins, Event Manager, to find out what's inspired her to get involved for the first time and walk the full 26 miles.
Fiona, what made you decide to get involved?
I volunteered at the Glasgow Kiltwalk back in April, as part of the Johnston Carmichael team – there to cheer on our JC walkers and help with our photo booth at the finish line. It was my first Kiltwalk experience and I absolutely loved the atmosphere on the day. From the walkers, sponsors and amazing volunteers, it inspired me to take part!
The Dundee event actually takes place three days after my 30th birthday, so it seemed like the perfect way to mark the occasion!
Who are you walking with?
I'm walking with my dad, my husband Daryl, and hopefully we will also be joined by our Welsh Terrier, Mack. We all (excluding Mack – that might be a little too much for him!) ran the Oxford Half Marathon together back in 2017 and took part in the Edinburgh New Years Day Triathlon in 2019 so this will be our third challenge as a team.
Which charity are you walking for?
We have chosen My Name'5 Doddie Foundation as our charity. They do amazing work to fund research into MND, a disease that impacts a growing number of people. Doddie is a former Scottish international rugby player and I find Doddie's campaign inspiring in so many ways. He has really brought a sharp focus to the need for further research into MND and the importance of support to individuals and families in need of assistance. I really admire the positive "we can make a difference" attitude which is held by Doddie's Foundation.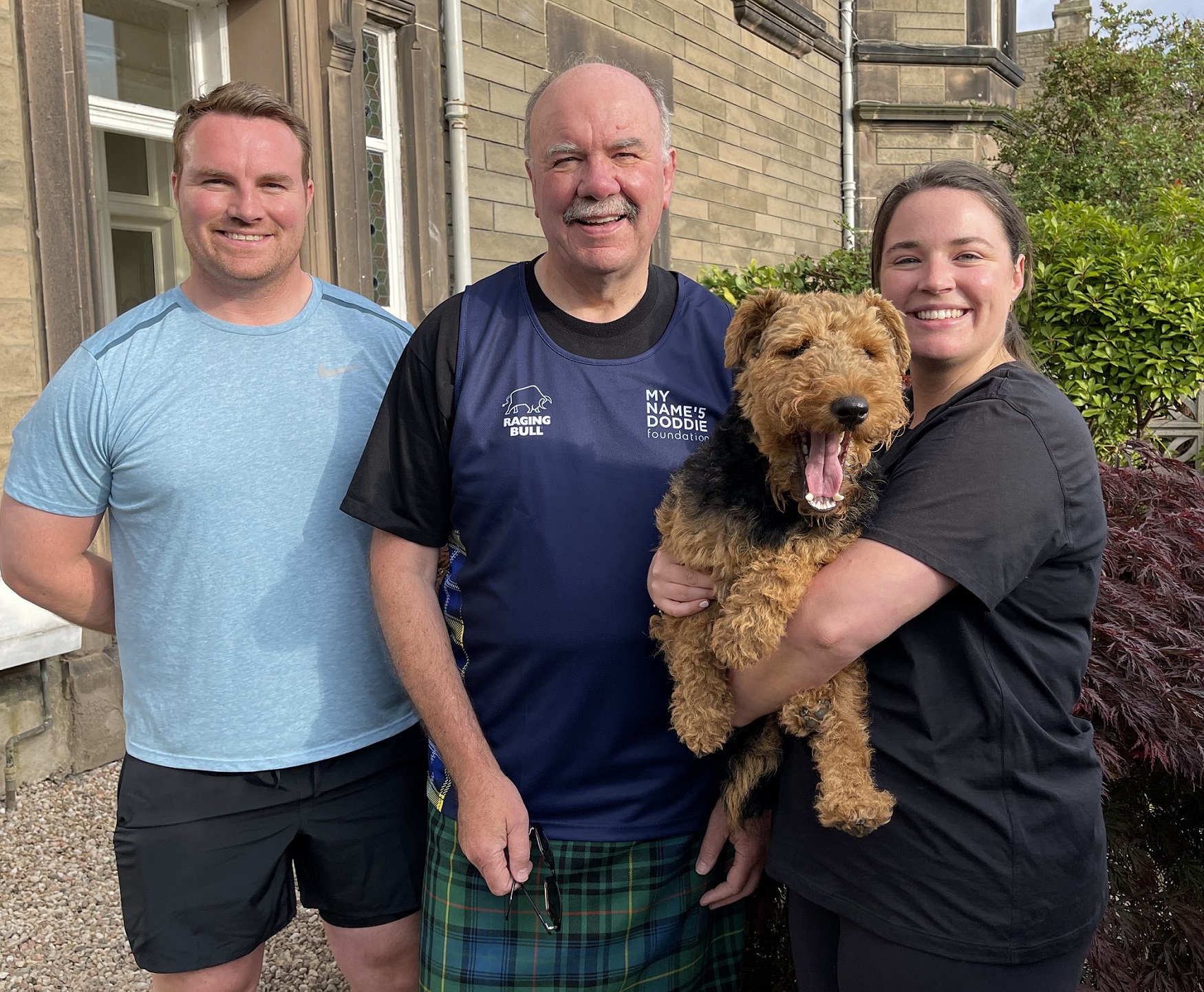 How much practice have you put in and what has been your method for practicing?
I'm an active lacrosse player at Edinburgh Capital lacrosse club so have been training there a couple of times a week. Does dog walking also count as preparation? If so, Mack and I must be professionals!
What are you looking forward to most on the day?
I hear they do great Mac and Cheese at the finish line… just joking! I think the atmosphere and comradery between walkers will be fantastic, and I'm definitely looking forward to the sense of achievement when crossing the finish line.
What are your must have items for packing in your bag for the walk?
Multiple pairs of socks and lots and lots of pick and mix!
What will you be listening to whilst walking? Any podcast or music playlist recommendations?
I wasn't really planning on listening to music.. I will probably bug my fellow walkers by chatting for the full 26 miles, but if I need a little energy boost, anything by Lizzo will spur me on!
Sign up for Kiltwalk 2022
If you haven't signed up yet and are looking to set yourself a challenge in 2022, it's not too late to get involved! Registrations are still open for this year's walks in Dundee and Edinburgh. There are three distances to choose from, the Wee Wander, the Big Stroll and the Mighty Stride - full details can be found on the Kiltwalk website.
Put your best foot forward in 2022 and walk with us! We look forward to seeing you there!