The COVID-19 Restrictions Fund – vital support for the hospitality sector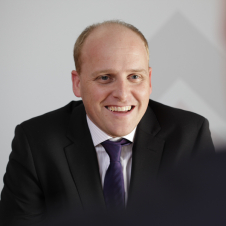 Hugh Boyle
Business Advisory Partner
On Wednesday 7 October the First Minister announced further lockdown restrictions for the hospitality sector across Scotland, in an attempt to reduce the spread of the virus further. To help support those businesses affected by the new restrictions, the Government announced a support package called The Coronavirus (COVID-19) Restrictions Fund.
The fund opened for applications on 19 October and on 23 October, it was an announced an additional £8 million had been added to the fund.
How much can businesses claim and how do you apply? I've covered the key points you need to know in this short blog.
Recent updates
Originally the fund was set at £40 million, but as of 23 October has now been increased to £48 million as a result, the grants available to businesses, based on their rateable value have increased. We've covered the grants available below.
What the fund will cover
The fund will provide one-off grants of up to £4,310, depending on rateable value, to bars, restaurants and other businesses required to close by the regulations. Businesses with a rateable value of up to £51,000 will be able to claim a grant of £2,875, while businesses with a rateable value of £51,001 or above, will be able to claim £4,310. An upper limit of £21,000 in total will apply to any eligible business operating multiple premises.
A hardship fund with grants of either £1,440 or £2,155, dependent on rateable value, will support some businesses that remain open but are directly impacted by the restrictions, including those in the direct supply chains of businesses that had to close. An upper limit of £14,000 will apply in total to any eligible business operating multiple premises.
To help protect jobs, £9 million of funding has been ringfenced to help businesses with the costs of re-furloughing staff, by supporting the 20% salary contribution required by the UK Government under the Job Support Scheme.
Support for other businesses
Also included in the package is a discretionary fund of up to £11 million to support businesses that don't fall into the hospitality categories or the supply chain. For example, support will be offered to soft play facilities that are unable to re-open.
Get in touch
If you have any questions about the fund in the meantime, or you're concerned about the cash flow for your business, please do not worry about this alone. Get in touch with me at Hugh.Boyle@jcca.co.uk to arrange an initial chat about your situation.