"Thank you" £500 bonuses for NHS Staff and related Independent Contractors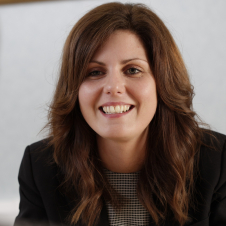 Samantha Nicholson
Business Advisory Senior Manager
First Minister Nicola Sturgeon announced in November 2020 that a £500 cash payment would be made to health and social care staff as a "thank you" for the work they have carried out during the coronavirus pandemic. Those who are eligible for the cash boost will see the money in their banks shortly following a delay, with some receiving it as late as March.
The bonus will be paid through health and social care workers normal payroll system for employed staff.
The one off pro rata non-consolidated (non-pensionable) £500 will be payable to all directly employed NHS staff as well as locums paid through NHS payrolls who have had at least one month's continuous service within the NHS Scotland between 17th March and 30th November 2020.
The payment is capped at £500 and will not exceed this amount in total. In situations where staff do hours beyond full time or have multiple contracts these individuals would be encouraged to speak with their payroll team(s) and have this prorated accordingly.
The payment is based on average hours over the qualifying period or over the time in service during the qualifying period again capped at the £500. In addition to the £500 per full-time member of staff, service providers will receive £69 per full-time member of staff to cover employer national insurance costs (pro-rata).
This payment not only relates to employees but will be paid to independent contractors for the NHS. Some individuals that will be recognised are;
General practitioners and their practice teams (including admin staff)
NHS dentists and dental teams including associates
Community pharmacists and their pharmacy teams
Community optometrists and their practice teams.
Practices will be contacted by NHS to declare the whole time equivalence of their partners and staff so that the pro-rated calculations can be made. These claims must be received by practitioner services by 21st February 2021.
The payment will also be made to staff on COVID special leave such as shielding, maternity or on sick leave.
The payment is regarded as earnings and therefore tax and national insurance will apply to the £500 payment.
There will be a separate claim form for locums and sessional paid staff who cannot have a claim made on their behalf by their service provider.
If you have any questions, please get in touch with me or your usual Johnston Carmichael adviser.