Sharp increase in MVLs caused by increasing diligence and increasing short-termism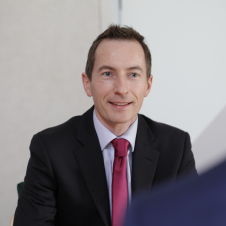 Donald McNaught
Restructuring Partner
The latest figures from Accountant in Bankruptcy (AiB) were announced today.
As we expected, there has been very little movement in levels of personal bankruptcy in the third quarter of 2016, remaining low after a high a few years ago although the situation could be affected by a rise in interest rates. But interestingly, the results released today show a 42.4% (106 to 151) increase in members' voluntary liquidations (MVLs) on the previous quarter.
What is a members' voluntary liquidation?
An MVL, unlike other insolvency processes, is the liquidation of a solvent company which has traded profitability and will pay all creditors in full. It is not necessarily an economic barometer but does suggest limited companies are shutting up shop and getting their cash out of their corporate vehicles. For example, the vehicle for the 2014 Commonwealth Games, a special purpose organisation and hundreds of one man limited companies where freelancers provide their services via limited companies are encompassed by MVLs
There was a huge spike in solvent liquidations ahead of a legislation change in April 2016 after tougher legislation was implemented and it was anticipated that the numbers of MVL's would fall away thereafter. To some degree they did and the numbers are now returning to pre-April levels after a brief dip.
What does the jump in MVLs suggest?
Legislation was brought in by the UK Government to curb what it thought was abuse in the system disguising remuneration as capital. The rather unsurprising rebound in MVLs suggests that they continue to be a viable mechanism for shareholders and some of the perceived abuses including disguised employment, did not really exist or where they did, they were to a negligible degree.
The rise of new, more transient businesses including one-off partnerships, property transactions and deal entities could be another factor leading to the rise. This would mirror trends seen in the jobs market where short-term, part-time, and freelance roles, widely known as the gig economy, are growing in popularity. Increasing short-termism is a sign of the times as people and the companies they control become ever-more aware of their limited life.
A rise in pop-up businesses
The way people think about life, work and business is, in some ways, changing. People don't necessarily build businesses with the hope of making them a success over generations and we are seeing a rise in pop-ups, or single purpose entities, which are wound-up when their purpose is served.
While unexpected, the jump in MVLs could be a sign of more businesses stepping-up their financial resilience by splitting assets into separate entities. Although a sign of increasing diligence, companies going to greater lengths to limit their exposure to risks points to a lack of confidence in the economy.
The trend of a rise in single-transaction companies and separation of assets could indicate that short-term planning on deal structures and holding companies is taking precedence over longer-term planning.
It is yet to be seen whether businesses following the path carved out by the gig economy in the labour market will be beneficial or harmful to the stability and productivity of the Scottish economy, but in the case of Q3 2016, it is certainly not as bad as it sounds.
New tax regulations coming into play in April 2017
There are, however, new tax regulations coming into force in April 2017 that will affect MVL figures, through targeting perceived nefarious use of the product in the public sector. The new IR35 tax, clamping down on the use of around 22,000 freelancers and individual contractors to the public sector is designed with the target of raising £400m additional tax revenue.
As with the previous round of belt-tightening in 2016, we expect 2017's measures to increase the regularity of MVLs in the short term before falling back to current levels.
Find out more
For more information about MVLs, visit our dedicated Contractor MVLs section of our website or get in touch with me directly at: Donald.McNaught@jcca.co.uk.