Projections and Cashflows - planning for profit, or hoping for profit?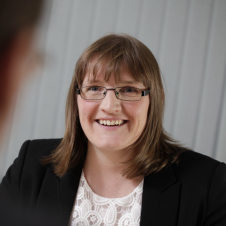 Jennifer Cormack
Business Advisory Partner
For any successful farm business, the ability to manage scarce financial resources and plan farm production accordingly is key.
Low farm gate prices and reductions in government subsidies has seen farming incomes move towards a downward trend, serving to highlight the importance of managing cash flow to ensure the business can meet its debts and deal with problems quickly and efficiently.
What's more, showing a bank that you've managed your cashflow well could go a long way towards getting an overdraft or future lending requirements.
Projections and cashflow statements provide an analysis of the physical and financial aspects of your business and can be used to evaluate performance, identify borrowing requirements or areas of improvement, by monitoring progress so deviations are identified and managed where necessary.
The type of projections required will normally be dictated by the complexity of the farming operation, scale of borrowing and the information requested by the bank.
Lenders are increasingly requesting forecasts and by having done cashflow projections and keeping them updated, you'll be more in tune with what happens to farm cash. Not only will you know when and how much cash comes in and leaves at different times of the year, you'll be able to prepare for times when cash may be tight and plan for when extra money is available. The process of preparing the budget will also alert you to what you need to watch out for during the year, keeping you in the best position for running a successful business.
Preparing a cashflow is not an exact science, as farm product and input prices are always on the move. The key is to map out the main money movements and make the best attempt to weigh up the flow of money, using this to compare against what actually happens during the year.
Cashflows are best broken down month by month, allowing you to check progress on a regular basis, giving you better control of your cash.
The purpose of the projections is to get you, the business owner, to think through your plans for the year using money as the main measure.
Review of the projections will highlight any cashflow or profitability issues which need to be addressed. Discussing these with your accountant and banker early will help identify any further action required and help manage your cashflow and plan for a profit.