Brexit: What next for Scottish Farming?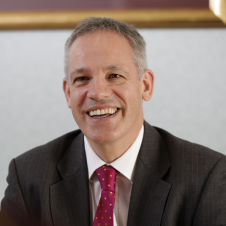 Robin Dandie
Business Advisory Partner
Britain's decision to leave the European Union has led to alarm bells ringing across the farming community. Few sectors in our economy will be as deeply affected by this decision as agriculture.
One in 10 Scots have jobs linked to agriculture, and 65,000 are directly employed by the industry. Last year alone, the Common Agricultural Policy (CAP) accounted for £3.1 billion of income for farmers in the UK – 55 percent of total income for all farmers across the country. From 2020, British farmers will no longer receive this support, and as a consequence, the sudden and largely unanticipated outcome of June's referendum has shaken the dogma on which British agriculture is designed to its core.
It should be noted however, that had the UK voted to remain in the EU, the conditions of the CAP were scheduled to be reconsidered by Brussels in 2020 anyway. A build-up of uncertainty about the future of farming was thus likely to occur either way.
If any form of positive bilateral agreement with the EU is to be maintained, both Westminster and Holyrood must act as pro-farming lobbyists during negotiations. We need to be clear about the protections that are going to be put in place as we will no longer be privileged to the regulations guaranteed under European Law.
Similarly, clarity around access to the European Labour market which underwrites labour supply for a number of strains of the Scottish farming market is important. If not protected, production is likely to move to the continent.
The weakened pound is currently proving to be beneficial in boosting agricultural exports, however, the added cost this will create when it comes to essential goods such as fertiliser and farm machinery is of serious concern in the long term.
Brexit has been a roll of the dice for farmers in Scotland. The administrative burden, costs and red tape associated with the CAP made it an unpopular policy, and it's likely many a farmer would forego the subsidy had they been given a choice. But to rid the sector of subsidies is not the answer – we cannot overlook the fact that farmers, crofters and those within remote and disadvantaged communities may not be able to survive without the CAP.
The UK Government needs to deliver a new policy that will create a model through which farmers and crofters can prosper without having to rely so heavily on sponsorship.
Let's just hope the Treasury, with whom the fate of farming lies, listens closely to the voice of the industry in due course.