New law to ensure furloughed employees receive full redundancy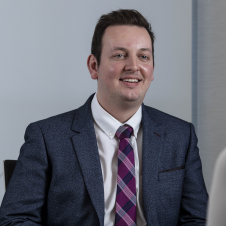 Michael McAllister
Director & Head of Payroll Services
The Government brought in a new law this week to ensure furloughed employees receive statutory redundancy pay based on their normal wages, rather than a reduced furlough rate.
Law comes into force from Friday 31 July 2020 and exists to protect workers by ensuring all furloughed employees who are being made redundant receive their full entitlement.
Redundancy rules
Employees are usually entitled to statutory redundancy pay if they have been working for their current employer for two years continuous service or more. The payment is based on length of service, age and pay, up to a statutory maximum.
The changes introduced will also apply to Statutory Notice Pay, which is the notice period employees are given before their employment ends which can range from one week to 12 weeks, depending on length of service. During this notice period, employees must be paid based on their normal wages.
Calculating redundancy pay
The Government has included the following guidance on their website on calculating redundancy pay:
Calculating statutory redundancy pay for employees relies on inputting average weekly pay, alongside other factors such as length of continuous service and the employee's age.
Average weekly pay is usually calculated by adding the pay received over the 12 weeks up to when the employer notifies the employee, they are being made redundant, and dividing by 12 to get the average. This legislation ensures that employers must treat any weeks an employee spent on furlough over the 12-week reference period as if they were working, and on full (100%) pay.
You can find out more on the Government's website here.
Get in touch
We're here to help, if you have any questions concerning this, please get in touch with your usual Johnston Carmichael adviser