My JC Path: Tax and Touch Rugby!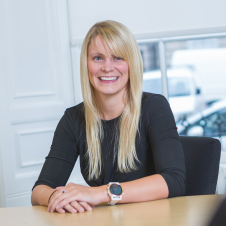 Suzanne Brownie
Corporate Tax Partner
There are often parallels drawn between the business world and that of competitive sport. The skills required in both arenas are very much transferrable - and someone who knows all about this is Suzanne Brownie, Partner in our Tax team.
Suzanne has been a keen participant in touch rugby for eight years, and last summer captained Scotland in the European Championships, which saw 17 European nations vie for the coveted trophy. We caught up with Suzanne to find out more about her passion for touch rugby and how each of her roles helps her performance in the other.
What do you love about playing touch rugby?
I enjoy being part of team and the camaraderie that comes with having a common aim that everyone commits to. We have a developed a great culture within our team which brings together 20 people of varying experience, strengths and background – each respecting and valuing each other.
Touch rugby itself is a very tactical game, so I enjoy the challenge of running plays with varying options. In a defensive sense, the faster your mind can read a play, the more likely you will be able to effectively defend.
What does your role as team captain involve, and what is your prep for tournaments such as the European Championships like?
Captain is a role I am over the moon to have. It hasn't been an easy journey, but having been a goal that I needed to be resilient on, and keep challenging myself to improve my skills, the success has been ever sweeter.
Captaining the team is not something I choose to do on my own. I have two vice captains and we collectively set the direction, which helps set core and consistent messaging and behaviours. We have a policy of being open with one another and our leadership target is to be the role models of the team, challenging as well as supporting each other when there are tougher times.
We brought the team together at the early stages to set their own thematic goals: Putting in the miles; forward thinking; push your limits; and have fun! Having set our aims and direction, we had a discussion around the overall team vision being to receive a gold medal. There are matters outwith our control (referees, injuries etc) so we need to focus on the key aims to get us there and trust the coaches, each other and the game plan.
During a training cycle you have to be willing to be self-disciplined and make the time to prepare. Personally, I enjoy sessions in the morning before work as good way to start the day. Weekend training camps are held once over winter and twice a month as we progress to the tournament. We are rolling into the Championships confident, having had a very successful training cycle. I am really proud of the team for their level of effort and positivity. We know great moments can be born out of great opportunities. We have a great opportunity and we will give it everything!
As captain I am conscious that you need all players committed to the cause to win a tournament. With 12 games to be played over five days, there will inevitably be a game where we are perhaps not playing at our best or the opposition are playing their socks off! When a game is close, the winner is typically the team with the strongest culture, work ethic, bond and genuine desire to hit those aims and deliver on their roles – and that team is everyone involved, from the coaches, manager, players, to train-ons and support crew. Everyone has an influence.
Competing has taken you all over the world – what are your top 3 favourite locations and why?
Paris: There is a brilliant tournament held there every year and every team stays at the venue to have a good catch up at the end.
Swansea: I competed in my first European Championships in Swansea so it will always hold good memories. I was very nervous the night before the tournament and didn't sleep a wink but soon settled into the games once we started. The tournament threw me some diversity when I tore my hamstring during the pool games! With some dry needling and a lot of rocktape, I made it back to play in the semi-final against Wales and we won. We were into the final against England, and when we got to the pitch they announced our name to run on and stand for the Flower of Scotland. Cue the butterflies! Our team was not performing well and at half time we were down 8-5. The coach sat us down in a circle said quite simply, "This is our game, keep working one task at a time, I am not worried, and trust the process". We came back to win the game 11-7. I'll never forget the feeling of elation and excitement when the whistle went.
Malaysia: This was home to the World Cup in 2019, and we faced the challenge of a very hot and humid climate which soared to a high of 'feels like 51 degrees'. Let me just say you don't want to be standing in that heat, never mind trying to sprint and play ball! This was a tournament to remember and coming home with a Bronze Medal was unbelievable - memories that will last me a lifetime.
I believe a great leader creates a team of other leaders who are inspired and empowered to self- and peer-regulate.
What five skills would you say are transferrable between what you do at work and your performance on the field?
There are a lot of skills that transfer across, such as:
Commitment: As a team player, we are required to give a significant amount of commitment in time, effort, energy and putting the team first.
Mental resilience: Battling through injury, diversity, disappointment, other stresses and being able to put it all aside and give your best performance for your team. The influence your mental toughness can have on the others in your team, both positive and negative, is huge. In a 40-minute game there is no time for poor attitude.
Teamwork: We have to work together to build the strongest team. We often talk about the NASA impact – with the story going that President JFK was visiting NaASA Headquarters. While touring the facility, he introduced himself to a janitor and asked what he did at NASA. The janitor replied, "I'm helping put a man on the moon". He understood the vision, his part in it, and he had purpose. In everything we do we should remember the vision, respect each other and keep delivering the one-percenters.
Be coachable: In order to grow and develop you must respect your coach, their decisions and be open to feedback and making changes. It may be that a specific strategy is selected for the benefit of the team that doesn't benefit you as an individual player. It may be that your role in the team is different than you would wish, but it is important that you take ownership of that role and give your best performance.
Leadership and mentorship: In a team sport you can gain and really develop your skills in leading and mentoring people to bring out the best in each member of the team. I believe a great leader creates a team of other leaders who are inspired and empowered to self- and peer-regulate.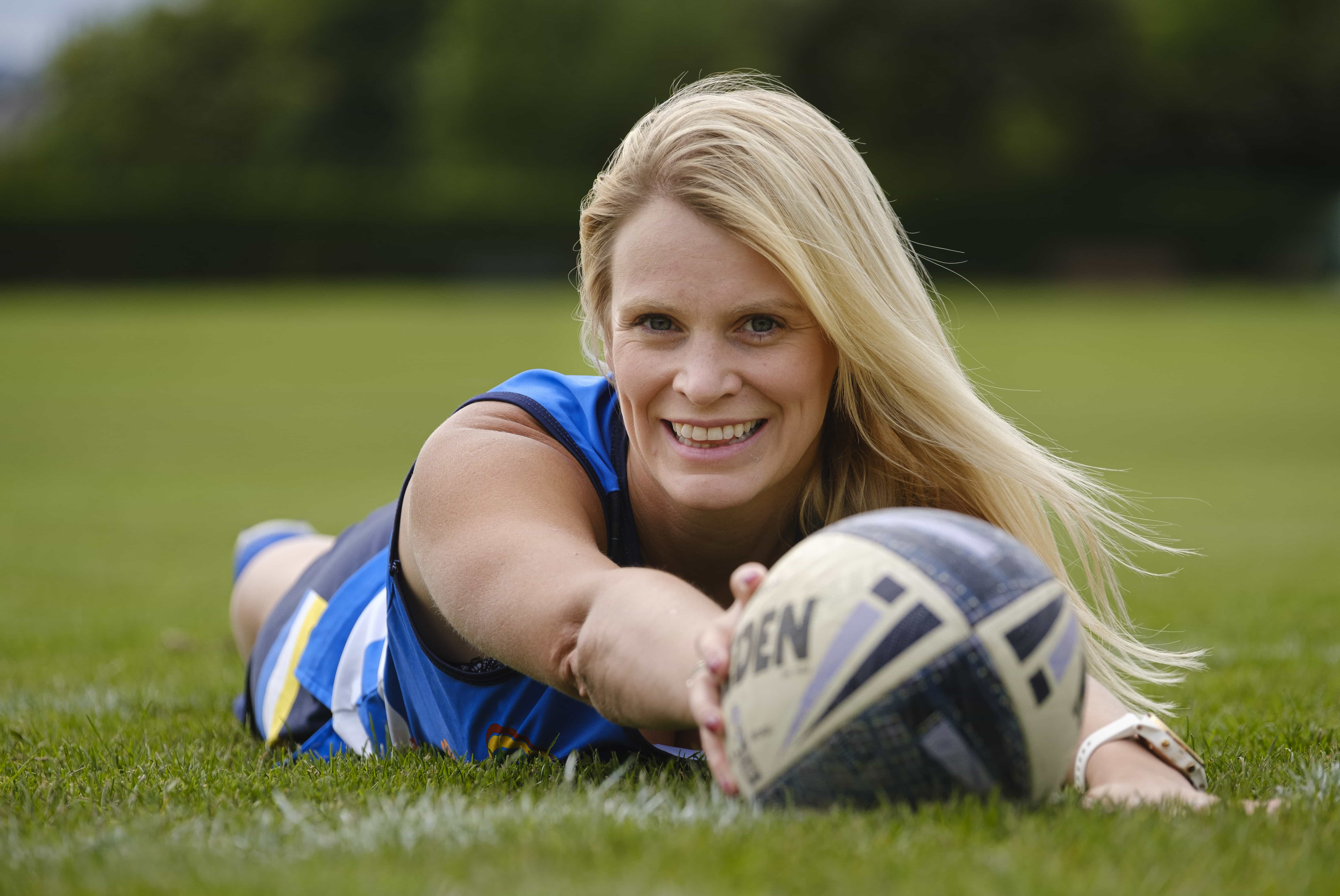 Does competing help you perform better in your day job as a Tax Partner?
Yes, definitely. It has taught me a lot about the skills above and has developed my people skills. Quite often I find that a lot of learnings come from reflecting back on times when it hasn't gone as well and reviewing what could have been done differently. The experiences I have, good and bad, are what define my leadership style and drives me forward.
I would recommend getting involved in a sport to every professional as a way of aiding your personal wellbeing. I believe any type of exercise which releases endorphins can assist in general wellbeing – be that whether playing in a team sport, walking a dog or attending a Pilates class.