My JC Path: From international horseriding to mane-agement accounting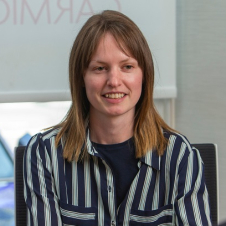 Sarra Mayberry
Business Advisory Assistant
While horse-riding and eventing is a very traditional sport, Sarra Mayberry's journey into accounting has been anything but. Now an ACCA student in our Aberdeen Business Advisory team, Sarra's previous career in three day event-riding saw her ranked Number 1 in Scotland several times and competing at the highest level internationally, including representing Great Britain at the European Championships where she won a gold medal. We chatted to Sarra about swapping cross-country for cloud accounting and her time at JC.
How long have you been riding?
I started riding at about 5 years old but only got a horse of my own at 14; a lot of the people I was competing against when I was at my peak would have had access to their own horses before they could walk! I started competing at 16 so again I was a late starter, but it served me well - because I'd spent years practising a wide variety of skills rather than always training specifically for events, I had a very broad base and was able to shoot up the ranks very quickly.
I went to university and studied Psychology, and balanced training alongside my studies. I was in my third year at uni when I won Gold at the Under 21s European Championships, where the other riders were all full-time professionals! The following year I stepped up to the very top international levels, the Badminton Horse Trials - for eventers, it's our Wimbledon. I was doing my finals at the time so had to get special permission from the university to sit my last exam down in Cheltenham - fortunately I passed!
What led you to a career in accounting?
You don't really make money out of eventing, so I ran my own coaching and livery business for over a decade to fund the competing. I had to go down to the accountant myself every year, answering all the questions that I now have to ask people! As time went on, I moved away from eventing and focused more on the business. I had done my own VAT returns from the beginning, so I began doing my own basic accounts too and eventually started studying for AAT in my spare time to gain more knowledge and understanding. I really enjoyed it and it was a nice break from the physical work. Coaching and livery is a hard way to make a living, and I got to a stage where I wanted a job that had less chance of injury! So I decided that accountancy was the area I would like to focus on - I sold my business, relocated up to Aberdeen and started working part-time in the accounts team of a dental practice while keeping up some coaching on the side.
Tell us about your JC Path now that you're here.
While I was coaching someone, I mentioned in passing that I had just completed my AAT qualification. They knew someone who worked at Johnston Carmichael and had heard good things about the firm, so suggested linking us up. I was familiar with the name already through the rural events that JC sponsor, so I sent through my CV and a couple of days later I got a call back - I had an interview within a week and had started in the Business Advisory team within a month! I decided I wanted to study further, and started my ACCA qualification in September 2018. To begin with I studied in my own time and passed two exams, then in January 2019 I moved on to a training contract with JC. Now I've got one fundamental exam left then the final four professional ones.
How do you balance work and study?
Lots of practice!! It's something I've always had to do - at university I was studying and sitting exams whilst also training to compete; after university I was running my own business whilst also studying for AAT; now I'm working full time whilst also studying for ACCA. I must say right now is the easiest balancing act by far, because of the training contract JC provide - you're given so much support. Study leave is something I've never had the luxury of before, and having that time to focus makes a huge difference. Colleagues are very considerate of workload in the run-up to exams, and of course you're surrounded by people who have already been through exactly what you're going through. Everyone's very happy to share their experiences.
The People Experience team are a huge help too. JC use a particular learning provider for ACCA, which is different to the one I had been using on my own. Five or six weeks after I was awarded my training contract I went to the team and asked if I could switch to my previous system. They were completely flexible and willing to accommodate whatever worked for me - there was no "this is what we do here, one size fits all".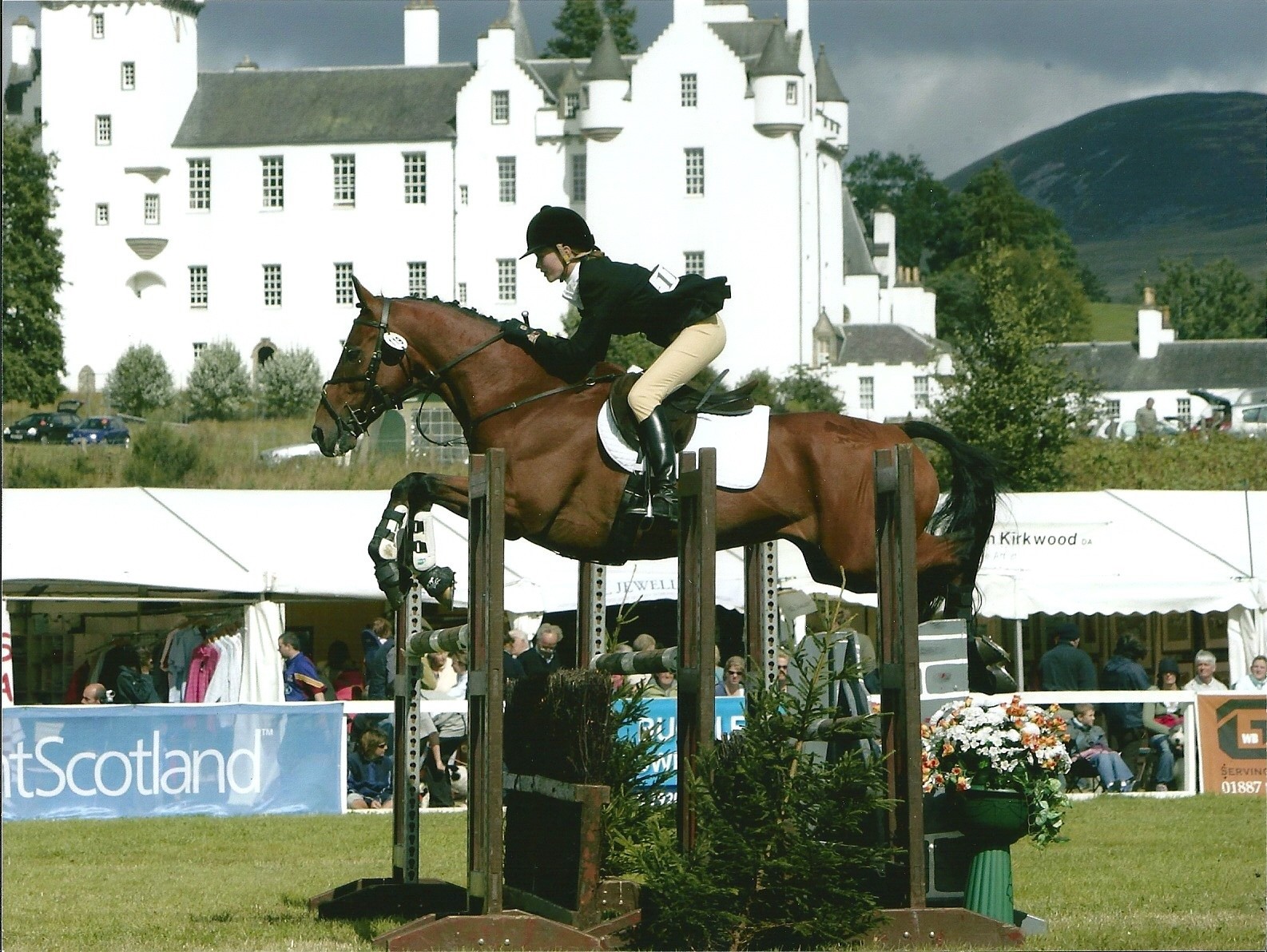 Sarra in action at an event
Are there any other transferrable skills you've taken from your first career into your second?
More than you might think! Obviously having run my own business, I know the opportunities and challenges first-hand so I can truly empathise with our clients. Business owners appreciate it when their advisers have that in-depth understanding of the issues they're dealing with, and I can offer added value in that respect. I also have specific experience of managing client expectations and deadlines through working with owners and training their horses.
Good time management and planning are other skills you need in both careers. I plan for exams the same way I used to plan for a big event when I owned my business and had 10 horses to look after. The date is set, so I think about what stage I want to be at the day before, the week before - and work backwards from there to fit everything else around it. Competing also taught me how to deal with pressure!
Finally, I think the most important quality I've gained from my first career is confidence. Riding and eventing is a very traditional sport and those competing have a lot of connections, going back generations. I didn't have those, so I've always had to trust in myself and my abilities to get me where I wanted to be. I had to be willing to challenge people and put myself out there. Succeeding in a career that I didn't have a conventional entry into gave me the confidence to change track into accounting, another career I haven't had a conventional entry into - "I did it once, I can do it again!"
What do you enjoy most about your current role?
I love the variety of clients I get to work with at JC - I deal with everything from massive wind farm constructions to event caterers; from multi-million pound ventures to start-ups. Our client base covers so many sectors and so many stages of business.
Given my background, moving into an office job was a bit of a culture shock, so another thing I really enjoy is being able to get out and about visiting clients too. I love seeing changes that we've suggested making a real positive difference to their businesses.
I am also, believe it or not, enjoying studying! I'm really looking forward to becoming ACCA qualified, especially as it's a career I never expected I'd end up in. JC has shown that it is willing to support people who have come into the profession via a non-traditional route; my life experience and skills were taken into account, regardless of the fact that I didn't have an accountancy degree. It wasn't a case of, "Sorry, we only take accountants who have this qualification and three years in practice" - it was, "We see what you've achieved already, so we believe you can do this".
Take the first step on your JC Path - visit our Careers pages now to find an opportunity you can make your own, and prepare to grow.