Market Commentary November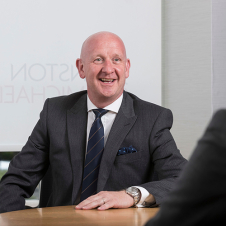 Craig Hendry
Managing Director & Chartered Financial Planner
November has been an interesting month to say the least. Against all odds, Donald Trump was elected the 45th President of the United States of America and will take office on 20 January 2017. Read our thoughts on the impact of his appointment here.
We have the first meeting of the Federal Open Market Committee post the election result on 13 and 14 December. Pre-election expectation were that we would see a rise and, following strong economic data, it is widely anticipated that we will see the FOMC increase the interest rates to around 0.75%.
New Chancellor Philip Hammond has delivered his first and the last Autumn Statement as Chancellor of the Exchequer. Read our reaction to the statement here.
Oil has had a turbulent month on speculation that OPEC would cut their oil production. As the month progressed, oil fell to $44.43 as concerns rose over the likelihood that OPEC would not cut the level of oil production. Against expectations, the Cartel cut oil production by 1.2m barrel per day which sent oil up around 9% in the aftermath of the announcement.
Sterling has strengthened against the dollar in the month up by 2.43%. On the back of this the FTSE 100 has fallen slightly, given that the majority of earnings across the index are in dollars.
On a final note, keep your eyes peeled for Johnston Carmichael's forthcoming '12 days of Christmas' blog with some interesting pieces from experts all across the Johnston Carmichael network.
FTSE 100 – 6,783.79
GBP/USD – 1.24785
GBP/Euro – 1.1799
Brent Crude – $50.47
Gold – $1,173.20 (per oz)
As at 30 November 2016
Sources:
If you would like to discuss anything contained in this article, please contact a member of our Wealth Team by email on enquiries@jcwealth.co.uk or your usual local office Financial Planner.
Nothing in this communication constitutes advice to undertake a transaction and professional advice should be taken before investing. Any observations are purely commentary on markets. This material is not investment research and the content should not be treated as an offer or invitation to buy or sell securities. Past performance is not a reliable indicator of future results and is no guarantee. The value of investments may fall as well as rise. Changes in exchange rates between currencies can cause investments or income to go up or down.
Disclaimer: While all possible care is taken in the completion of this blog, no responsibility for loss occasioned by any person acting or refraining from action as a result of the information contained herein can be accepted by this firm.