Looking for a challenge in 2019? Sign up to the Kiltwalk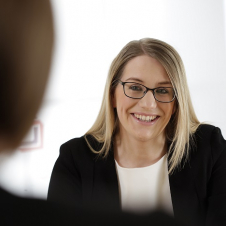 2018 was the biggest and best year yet for The Kiltwalk with over 20,000 walkers taking part. This year's total is still to be finalised but at last count it was an incredible £4,890,865 for 1,156 charities across Scotland!
The Kiltwalk is an event which really helps to bring people together for an amazing cause and that's why Johnston Carmichael is proud to be associated with it. As gold sponsor for the last two years, our team have volunteered and taken part in their fair share of Kiltwalks now. So, if you're looking to set yourself a challenge in 2019, we've asked some of our hardy walkers to share what the Kiltwalk means to them and their top tips for happy feet!
Jillian Stewart, Business Solutions Assistant, Glasgow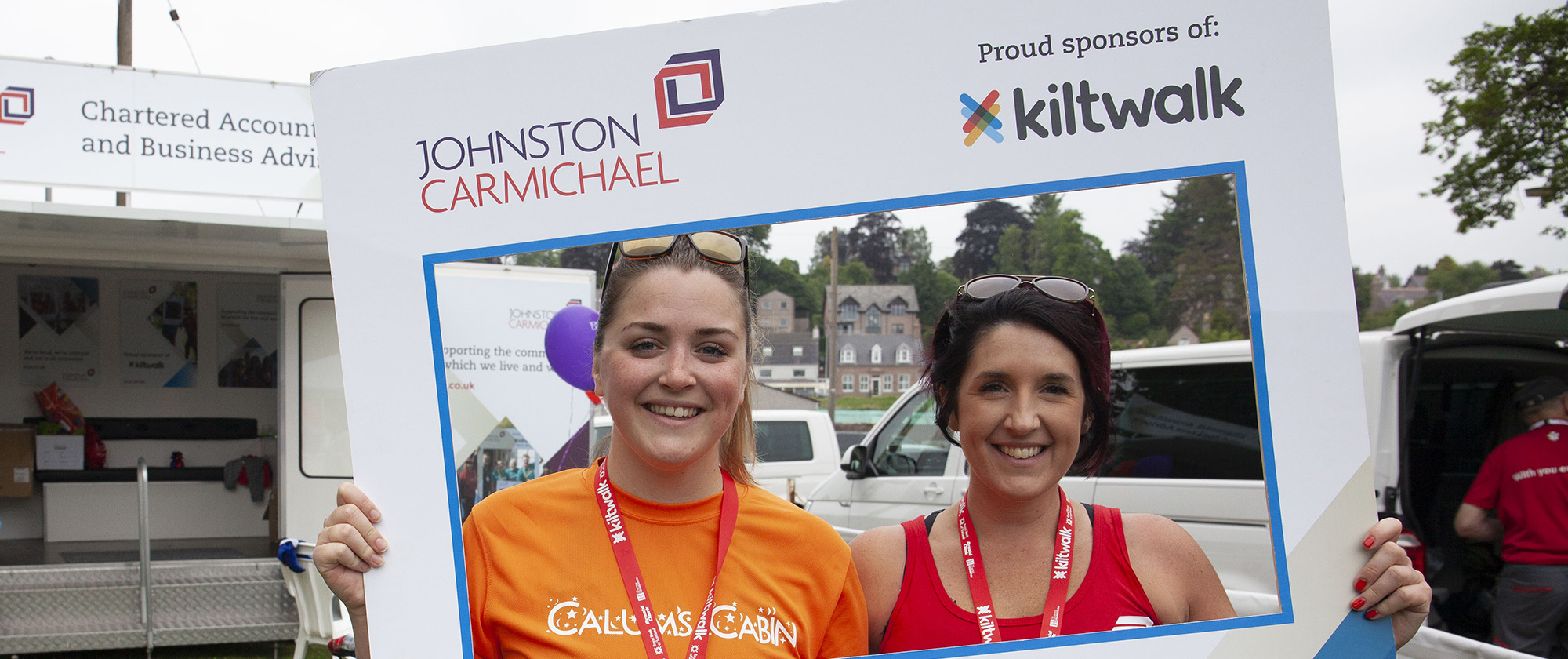 Jillian (pictured on the left) took part in all four Kiltwalks in 2018 - walking the Mighty Stride at each!
"I take part in the Kiltwalk every year because it is a personal challenge for me and it is always such a fun day out. The speeches you hear at the start line are always the final push of motivation you need on the day and it hits home why we all take part and who it is really for. Taking part in all four Kiltwalks this year was a serious challenge, I still don't think my feet have quite forgiven me! But it was all worth it when I saw all the people from my chosen charity cheering me on at the finish line. It gave me such a huge sense of achievement."
Jillian's top tip: "Be prepared but not TOO prepared. Have a backpack with you with the essentials (painkillers, blister plasters and a waterproof jacket) but don't fill your bag with unnecessary items. It'll only end up weighing you down and the less weight on your back, the less impact on those legs of yours!"
Eileidh Halder, Audit Senior, Perth


Eileidh (pictured second from the left) walked the Big Stroll at the Dundee Kiltwalk 2018
"This was my second time taking part in the Kiltwalk and although the Dundee walk was challenging - with the wind and rain – I thoroughly enjoyed it! It was a great team day out and a fantastic personal achievement. It's a really inspiring and humbling experience, meeting the other walkers taking part and hearing their stories about the charities they're raising money for. It keeps you motivated along the way."
Eileidh's top tip: "If you can, get a few practice walks in if you're not used to walking long distances. It definitely helped me."
Michelle Campbell, Corporate Finance Executive, Edinburgh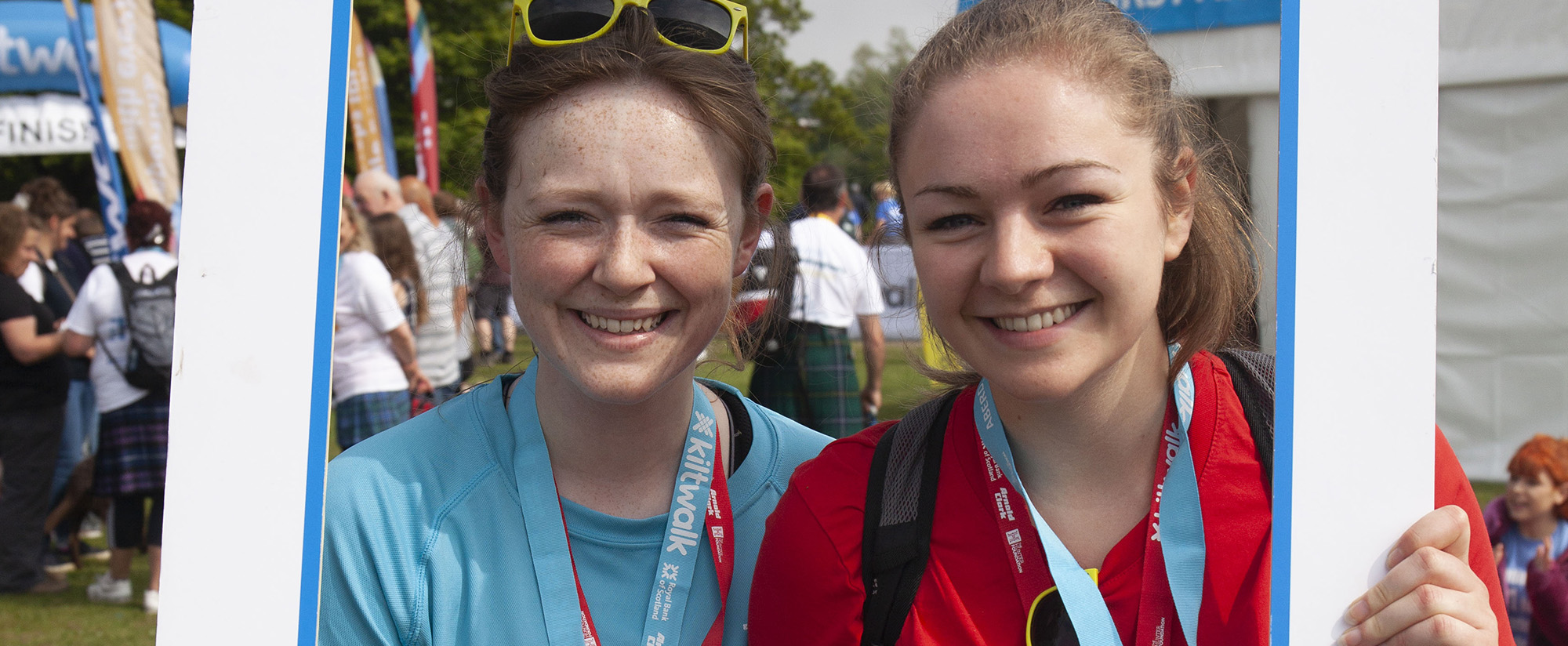 Michelle (pictured on the right) took part in all four Kiltwalks in 2018 - walking the Mighty Stride at each!
"The Kiltwalk is a great day with huge community spirit and support; no matter the weather, people come out to cheer you on along the way. What I liked most about taking part was getting to know fellow walkers, when you're walking for six hours, you need some good chat to keep you going! Learning about why others are taking part and who they are raising money for really gives you that extra push to keep walking."
Michelle's top tip: "Wear good socks! Double layer socks are probably what saved my feet!"
Brian Gotch, IT Systems Engineer, Aberdeen

Brian (pictured fourth from the left) walked the Big Stroll at the Aberdeen Kiltwalk 2018
"I took part in my first Kiltwalk this year as a personal challenge to improve my fitness, but it ended up being much more than that. What an experience it was, so many friendly people taking part and also the amount of support along the way just blew me away; there were people along the route cheering you on and handing out sweets, homemade tablet, cakes, crisps and drinks! Throughout the day you are made to feel so proud of your achievement (even if your wife tells you to shut up two miles from the end!). From start to finish, the Kiltwalk staff and volunteers do so much for those taking part, it really is a great atmosphere and I look forward to taking apart again in 2019."
Brian's top tip: "My tip is to wear comfy shoes and good thick socks, but most of all – enjoy the day and have fun!"
Sign up for 2019
There are three distances to choose from, the Wee Wander, the Big Stroll and the Mighty Stride, full details are on the Kiltwalk website. Put your best foot forward in 2019 and walk with us! We look forward to seeing you there!