Liquidation of Carillion – what steps can contractors and suppliers take?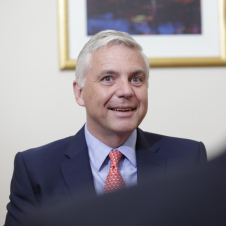 Matt Henderson
Restructuring Partner
An insolvency in any construction project can be complicated but the liquidation of Carillion, the UK's second biggest construction firm, will be particularly complex. This will have a significant impact on Carillion's supply chain affecting many businesses in the construction industry and beyond.
Given the scale of the business the liquidation process is likely to be protracted. Sub-contractors and suppliers will need to wait for a considerable period of time before they receive any money owed, or even know if anything will be paid. This is likely to cause financial difficulties for many and could potentially lead to knock-on insolvencies.
Minimising the impact on your cash flow
If you are a creditor of Carillion and non-payment will have a detrimental effect on your business and cash flow, it's best to act now and get advice from a restructuring expert. Steps can be taken to help minimise the impact on your cash flow if you act early.
How we can help
Our restructuring experts are Licensed Insolvency Practitioners and we pride ourselves on providing clear practical advice in the most difficult situations. The focus is always on saving a business and for suppliers of Carillion, it may be possible to ease the cash flow burden, for example by helping you to agree 'Time to Pay' arrangements with HMRC and possibly renegotiating terms with your own suppliers, either informally, or through a formal rescue process like a Voluntary Arrangement.
In difficult circumstances, our objective is to relieve the pressure on you. We're on hand to assist, please get in touch with me Matt Henderson at: matt.henderson@jcca.co.uk or another member of the Restructuring team to find out more.